Third Grade Spelling Lists
These third grade spelling lists from Syllable Savvy Spelling focus on spelling common words syllable by syllable.
Syllable Savvy Spelling uses the
three column method of spelling.
First Lesson is Free

Download Lesson 1 of Syllable Savvy Spelling.
More 3rd Grade Spelling Lessons
Here are some of additional lessons and words in the 3rd Grade spelling curriculum for Syllable Savvy Spelling. These words or any other words can be made into spelling lists using the three column format.
Lesson 2
flower
flour
spoon
knife
knives
sugar
glass
glasses
wife
wives
salt
pepper
microwave
berry
berries

Lesson 3
addition
subtraction
multiplication
divison
present
chocolate
bread
follow
below
address
hopping
hoping
stopping
taking
animals

Lesson 4
doctor
sailor
pastor
lunch
proper
biking
cycle
bicycle
baby
babies
flashes
churches
handle
made
maid

Lesson 10
happy
happiness
here
there
their
where
canister
defend
defense
active
activity
friend
index
paper
bottle

Lesson 20
cookie
carrot
house
cousin
pretend
quiz
quizzes
tested
helped
guys
walk
lemon
wagon
kitchen
bathroom

Lesson 25
eggs
bones
checked
area
tile
stickers
swimmer
trucker
trouble
dance
eye
numbers
quarter
cable
cabin

Helping Hints
Teaching Tips for Syllable Savvy Spelling Lists
Each lesson has 15 words, with space for five more words individualized to the student. These five words might include:

Words misspelled in previous lessons
Words misspelled in the students creative writing
Words from science or other unit studies



Familiarize the student with the common patterns that words end in. In this case "ow" at the end of a word, and single and double consonants before "ing" is added at the end.


Twenty of the most common spelling rules are included in the appendix in the back of the Syllable Savvy Spelling books. Students often find it helpful to group words using similar spelling rules.
Word Themes
Each level has a different theme. "Common household words" is the theme for Level 3.

Get more ideas on
teaching spelling
with Syllable Savvy Spelling.
Order Syllable Savvy Spelling Now
You have two options for purchasing Syllable Savvy Spelling:
Order the paperback book. The 136 page soft cover will be mailed to you.
Order the E-Book. Save the cost and time of shipping and download the ebook below.
Order the Paperback
Softcover books are mailed to your home. It includes the instructors guide, student workbook pages, spelling guide, and appendix with spelling rules. No other books are needed.
Download the E-Book
Download it now and save time and shipping costs. Have your printer ready with 133 sheets of paper.
Syllable Savvy Spelling Pages
Check out our other pages on the The Score Soaring Way to Spell

About Our Site
Hands-On Learning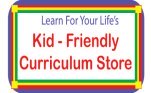 See All Products