You Are Here:
Literature Unit Studies
Literature Unit Studies
Teach to the heart with our literature based unit studies. Chapter-by-chapter activities, vocabulary words, comprehension questions, literary elements, and so much more make these a great addition to your literature study.
Lion To Guard Us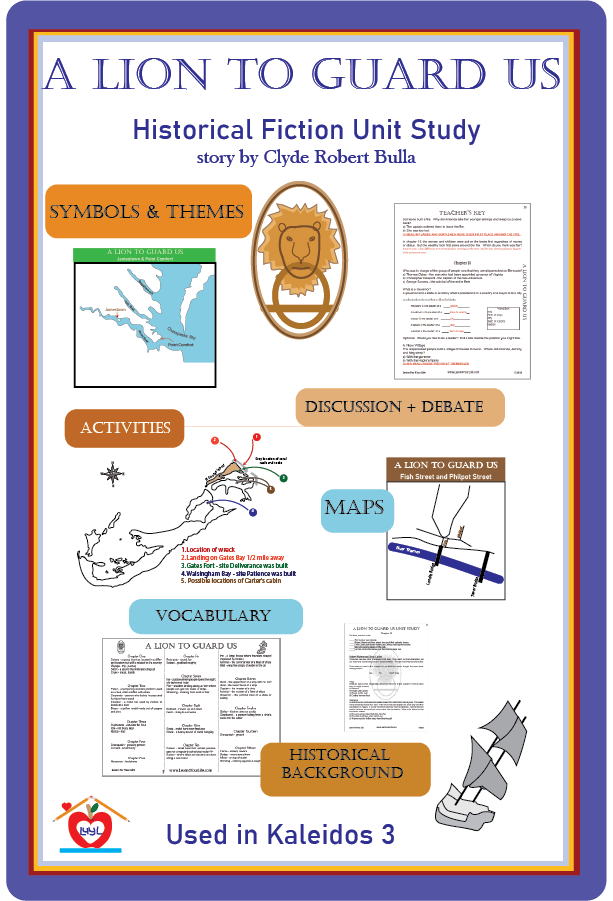 A terrible storm, a miraculous rescue! Clye Bulla's historical fiction account
A Lion To Guard Us
follows three children who are determined to be reunited with their father in Jamestown. It recounts the amazing story of the shipwrecked
Sea Venture
and its link between the Old World and the New.
Moccasin Trail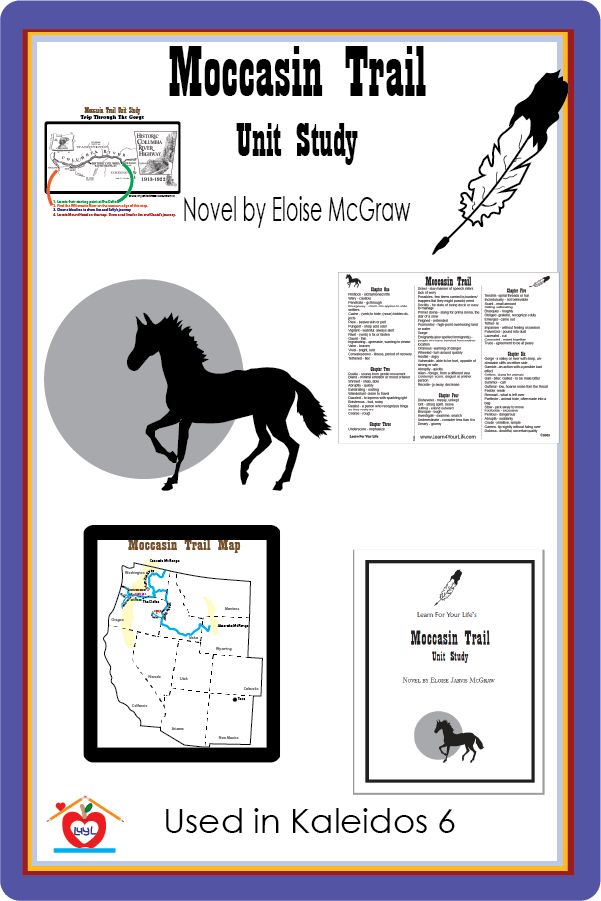 Jim Keath is divided between two worlds as he struggles to gain acceptance in a family he had forgotten. The
Moccasin Trail
unit study investigates the role of culture in literature.
Call It Courage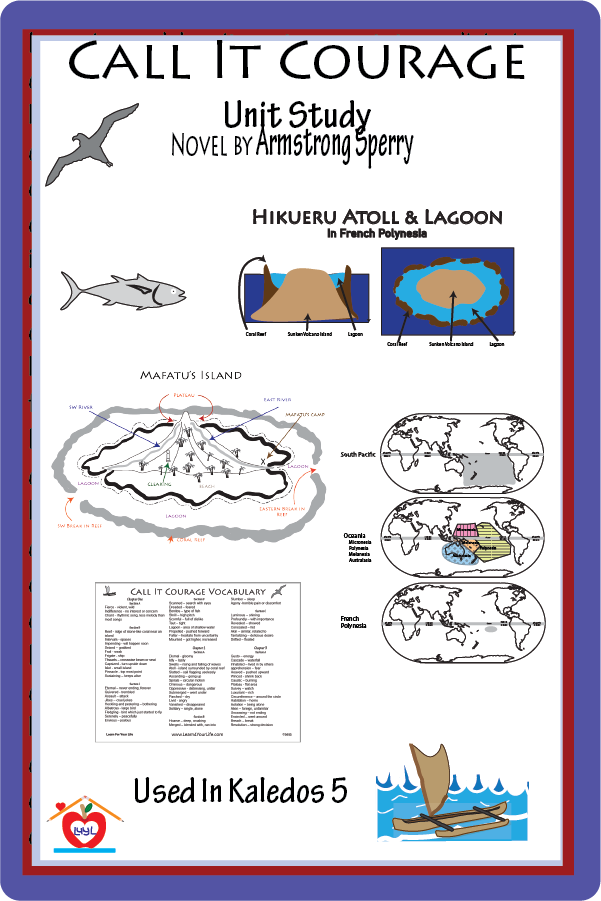 Call It Courage
is a legend from a South Sea Island of a chieftain's son ostracized because of his fears.
The Bronze Bow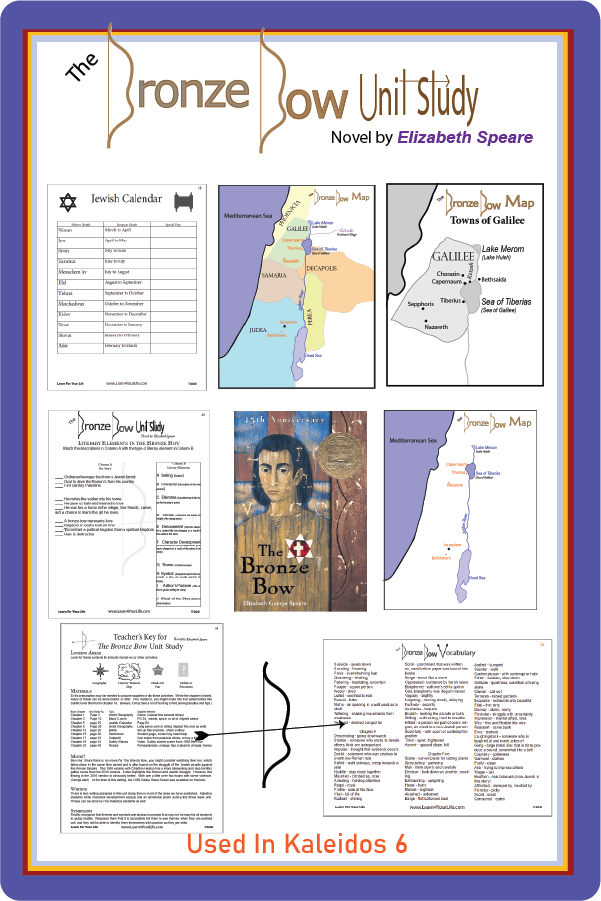 A classic tale of love and hate at the crossroads of history. Daniel lives for only one thing: revenge. But revenge cannot wield
The Bronze Bow
. A favorite Newbery classic by Elizabeth Speare.
Streams to the River, River to the Sea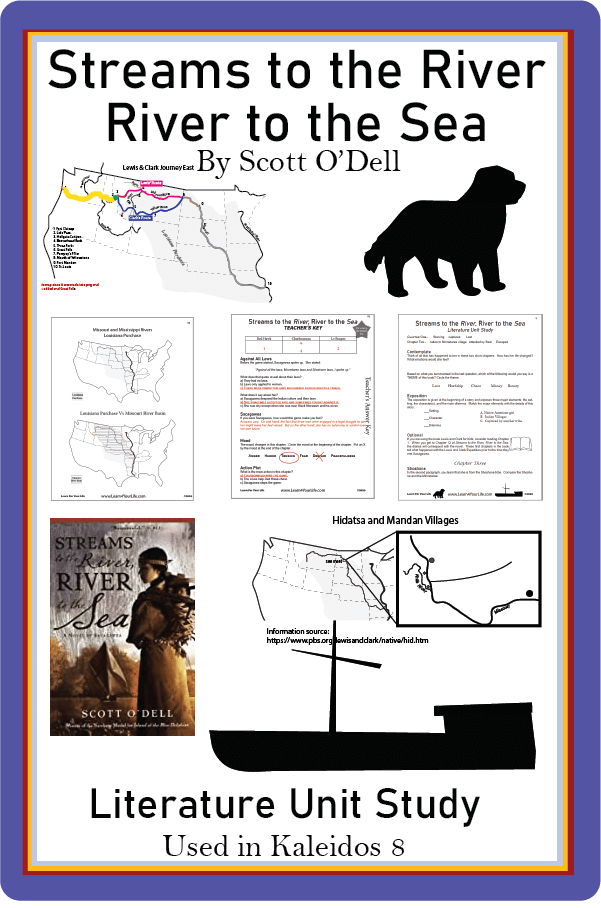 Join Sacagawea on the Lewis and Clark Trail with Scott O'Dells historical fiction novel,
Streams to the River, River to the Sea. Discover the historical context, cultural themes, and internal journey of Sacagawea in this fast-paced book.



Redwall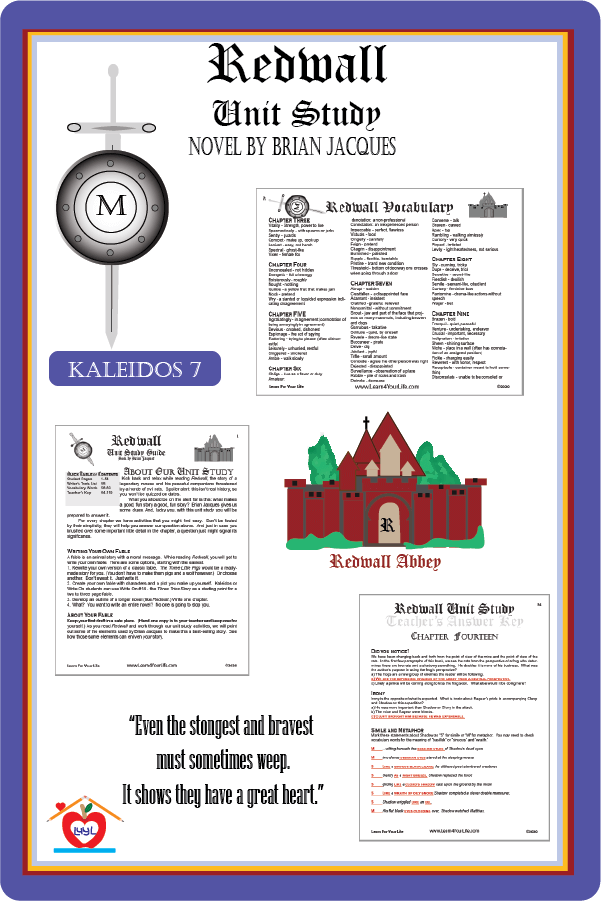 Our Redwall Unit Study leads students on a quest to find the literary elements that create a great animal fable. As Matthias searches for the sword of Martin to save his beloved Redwall Abbey, 5th - 8th develop their own story while observing the colorful details imbedded in this tale.
Across Five Aprils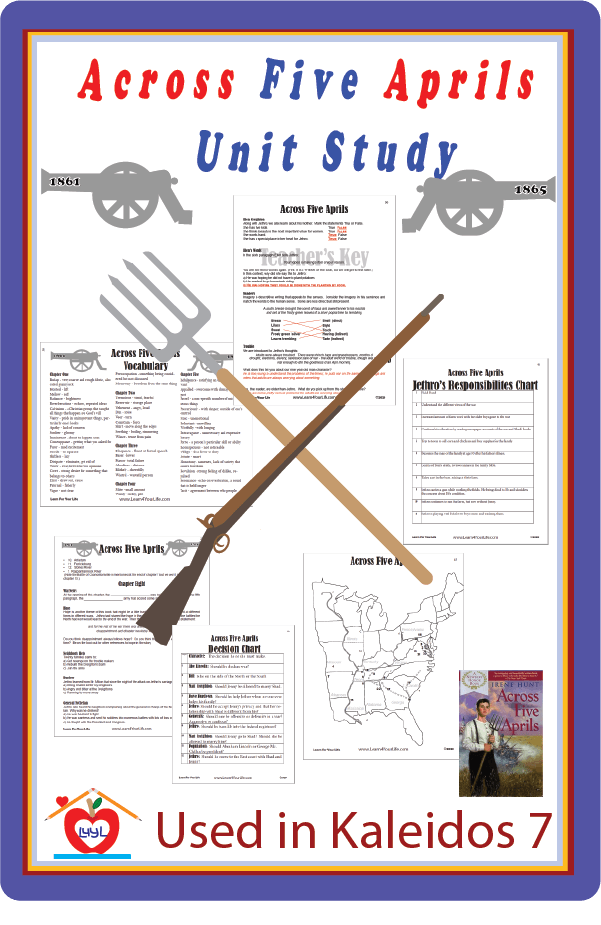 Nine year old Jethro in
Across Five Aprils
is too young to march off to battle with his older brothers, but as year follows year his life changes with the twists and turns of the Civil War. Readers investigate how the themes of decision, responsibility, hope, and war are woven through the narrative in this coming-of-age story.
Sherlock Holmes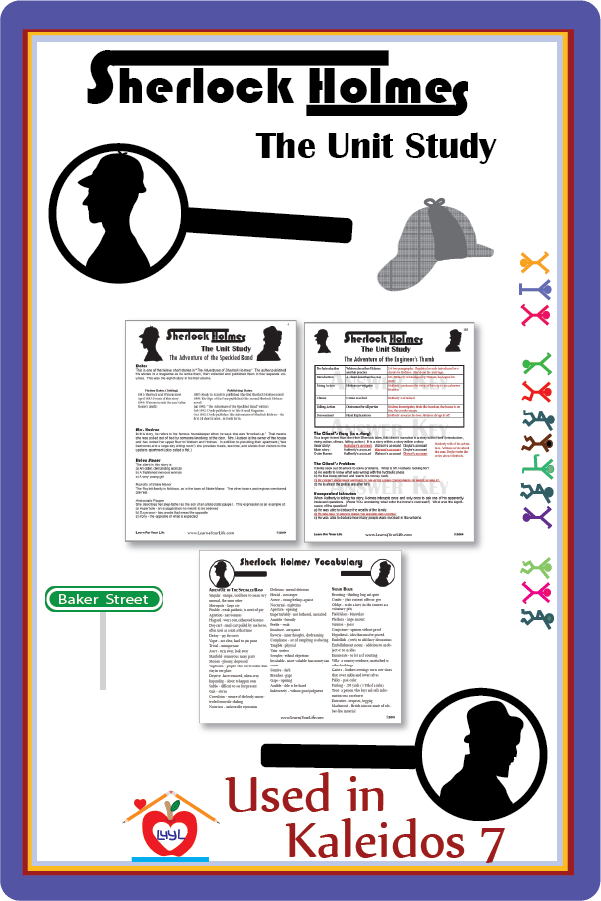 Literary sleuths will uncover Arthur Conan Doyle's secret techniques that made
Sherlock Holmes
literature's most famous detective. While reading eight of the most popular short stories, middle school students and above will dash across London's cobblestone streets trying to catch the criminals before they strike again. Does Sherlock
always
win. Maybe not. But Doyle and his readers do.
Sign of the Beaver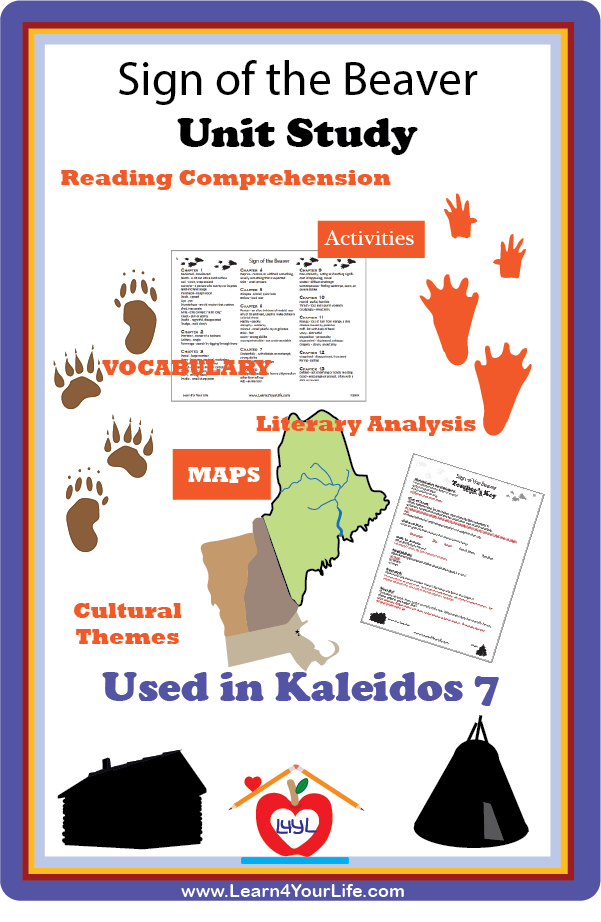 Matt finds himself alone on the frontier when he meets Attean, an Indian boy his own age. He agrees to teach the unwilling Attean to read, but can the two of them ever become friends? Students in 6th to 9th grade will explore cultural themes in literature as they follow the story of the two boys in
the Sign of the Beaver Unit Study.
The Hobbit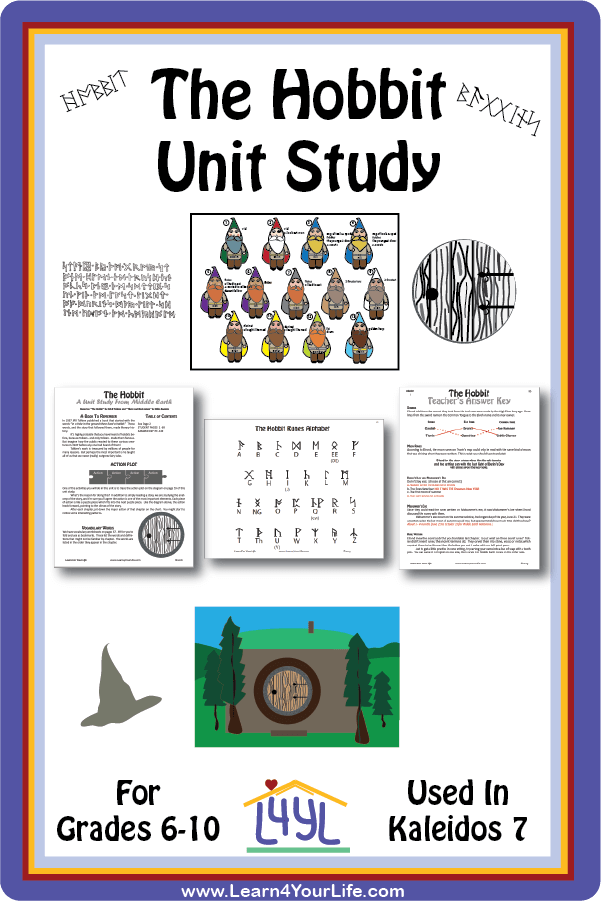 Join the quest of Bilbo and the thirteen dwarves as they attempt to reclaim Thorin's kingdom from the treacherous Smaug. Our
Hobbit Unit Study
will uncover much more than the hoard of stolen treasure.
Fellowship of the Ring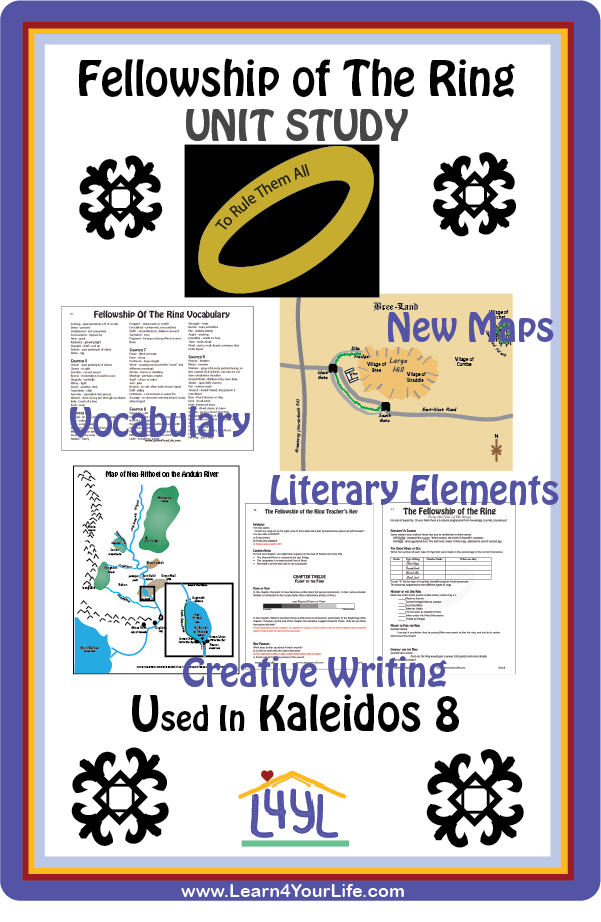 One of the greatest literary works of our time,
The Fellowship of the Ring
is the illumination of good and evil told as a quest by a master story-teller. Our unit study helps adventure-loving readers uncover the themes, symbols, and even genre of
Fellowship of the Ring
, the first book in
The Lord of the Rings
triology.
A Christmas Carol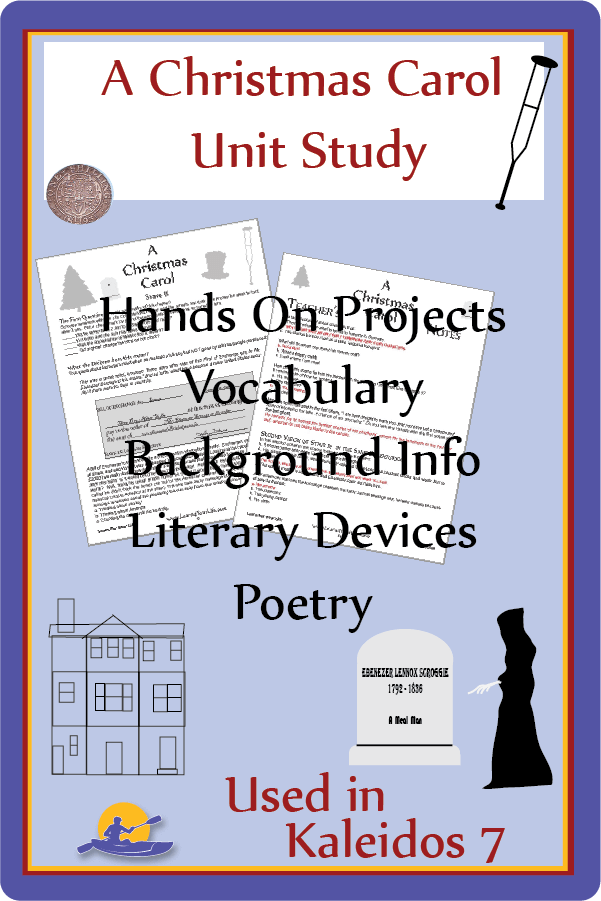 Make this next Christmas one you and your kids will remember with the help of Charles Dickens, his memorable characters, and our 84 page
Christmas Carol
literature unit study.
Carry On, Mr. Bowditch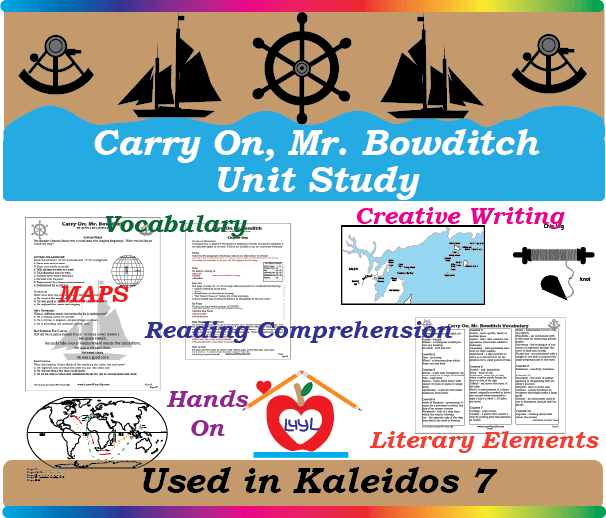 An amazing story from history,
Carry On, Mr. Bowditch
shows how the perseverence of one person can overcome obstacles; for himself and countless others. Inspire your students to set high goals while enjoying this Newbery classic.
In Freedom's Cause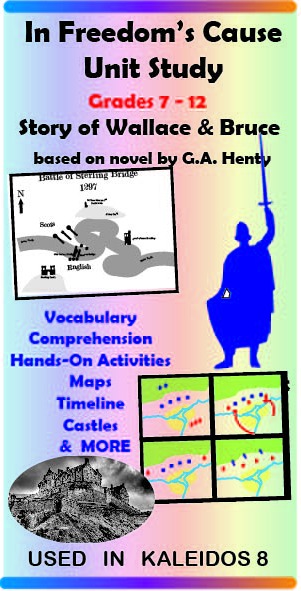 Study the genre of historical fiction with
In Freedom's Cause by G.A. Henty
. Our unit study considers how Henty bases his drama on true history while weaving literary elements in to create an action-packed story from 13th century Scotland.
Rifles For Watie

Middle School students will learn about the American Civil War and the complex issues facing the characters in
. Follow Jeff from the beginning of the war to the end as he joins the union side then changes sides as a spy and has to decide which side he truly agrees with.



Paul Revere Unit Study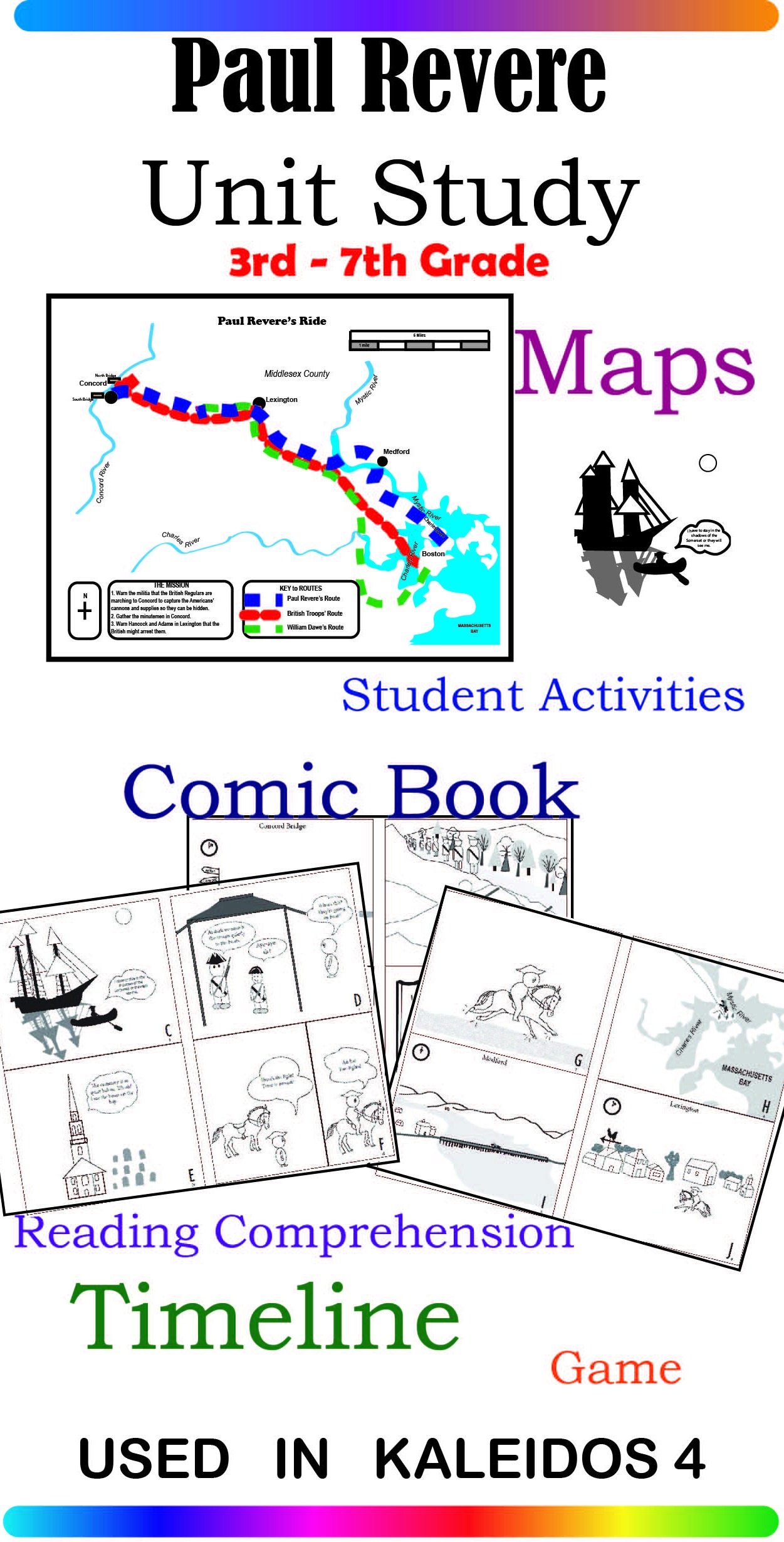 Your 3rd to 7th grade student will ride along on the exciting midnight ride in our
Paul Revere Unit Study
The 26 page download provides you with maps, a timeline, Longfellow's poem, a comic book, student activity pages, suggested audio-visuals, hands-on projects, reading comprehension quiz, and more.
Twenty and Ten

During the Nazi occupation of France, a rural Catholic school with twenty children takes in ten Jewish children to hide. What will the kids do when the Nazi soldiers come to the school?
Twenty and Ten
is great story for 4th and 5th graders. Use with our unit study handout and questions.
Wind in the Willows

Our 12 page unit study/worksheet will help your 2nd-5th graders enjoy and understand
The Wind In the Willows
by Kenneth Grahame as you follow the antics of the fickle Mr. Toad and his wiser companions.
Aesop's Fables: Aesop's Scripts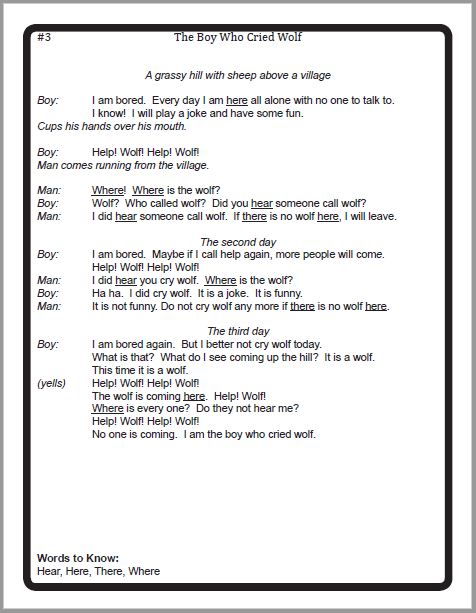 Here's a new idea to get early readers enthusiastically reading parts: twelve of the most popular of Aesop's Fables have been put into scripts. Students can read the parts, act out the parts, or put on a two-person puppet show. Each of the scripts reviews common but irregular words (such as thought, know, who and other 41 other tricky words.) Free download of
Aesop's Scripts
are great for late second or early third grade readers.
Wizard of Oz
This literature based unit study of the
Wizard of Oz
will let your kids in 3rd to 6th grader join Dorothy as they head down the Yellow Brick Road and across the Land of Oz to find the great wizard. A variety of activities are provided to enrich the 24 chapters as your students map, color, discuss, and answer questions about L. Baum's mysterious land. Suggestions for other activities also included in the FREE printable students and teacher's guides.
Benjamin West and His Cat Grimalkin

Your 3rd - 6th grade students will enjoy the hands-on activities with this unit study of
Benjamin West and his Cat Grimalkin.
Explore the boyhood of one of America's colonial painters and the Pennsylvania Quaker culture in which he grew. Discuss the moral dilemma Benjamin faced when he learned that his Quaker community disapproved on painting.
The Golden Goblet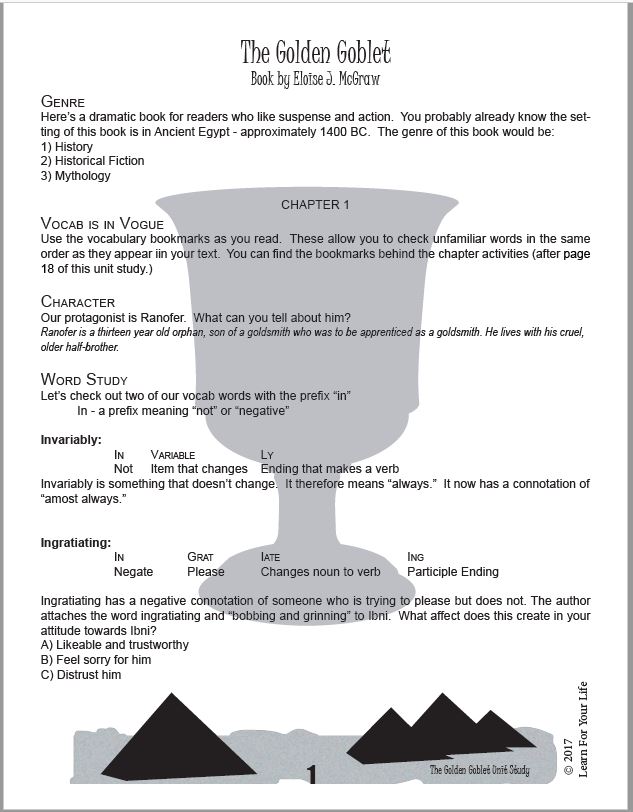 Dig up some ancient excitement with the
Golden Goblet Unit Study.
Your 6-8th grade students will cross the Nile River, hunt for stollen treasure, and escape the suspected thieves as they read the book by Eloise McGraw and participate in the unit study activities.
Joan of Arc Unit Study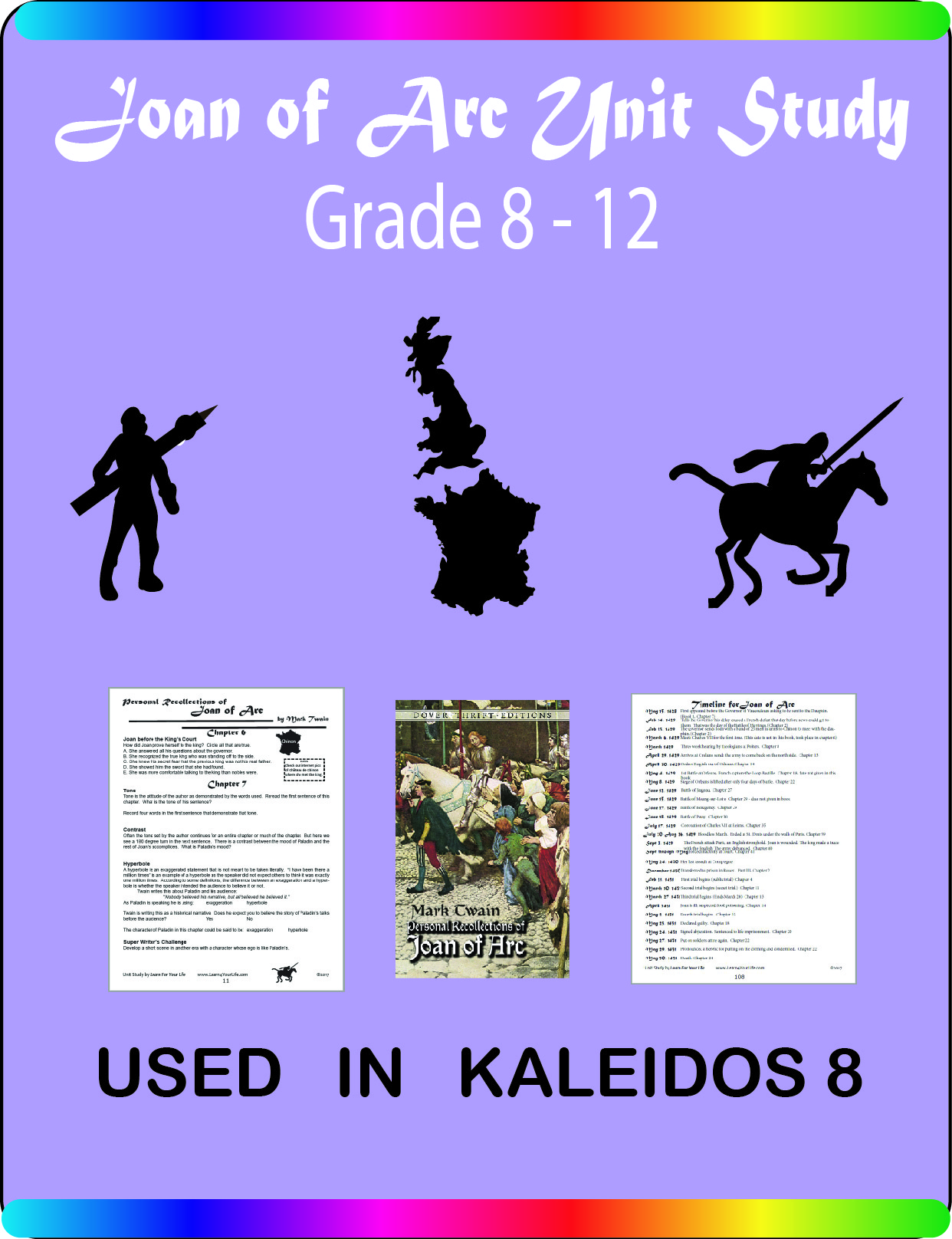 Open your 8th-12th grade students' world to history and literature with the
Joan of Arc Unit Study.
The well-written, fascinating account by Mark Twain introduces students not only to this enigmatic character from history, but the 13th century geo-political issues in France and England.
Roll of Thunder, Hear My Cry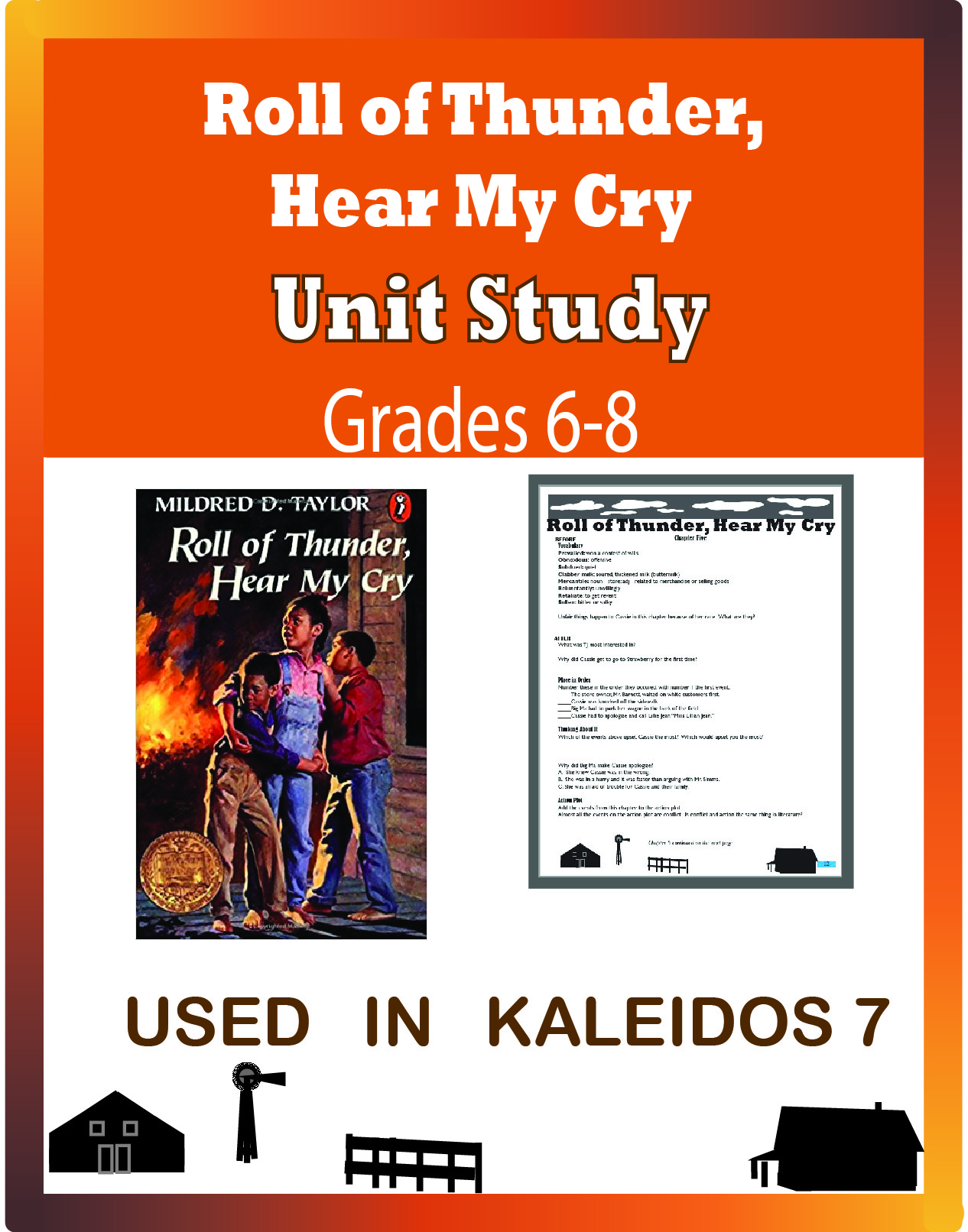 The
Roll of Thunder, Hear My Cry
unit study guides 6-8th grade students through the troubling racial issues facing Cassie Logan in Mississippi in the 1930's. Talk of burnings and lynchings are becoming more common in the community and the stories of the Night Riders fills Cassie with dread. When Mama is fired from her teaching job for teaching black history, it looks like the Logans will lose their land. But serious trouble comes to her house one night after a robbery in town.
Blue Willow Unit Study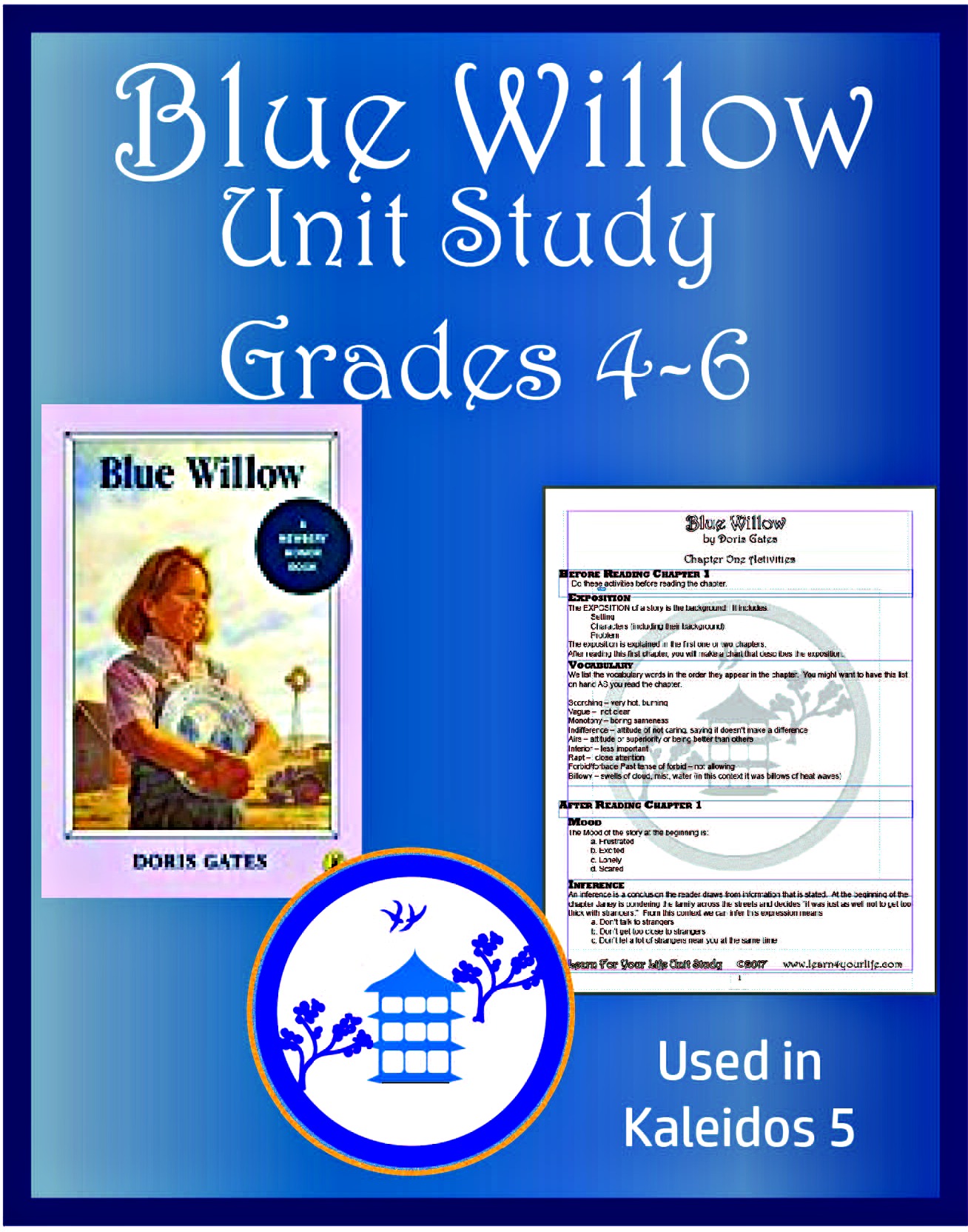 Janey's family travels from place to place as migrant workers in the Great Depression. All that is left of their former life and farm is her single treasure, a blue willow plate that had belonged to her mother she can't remember. When her family finds an abandoned shack, they move in and Janey hopes they will be able to stay. Is she willing to part with her prized plate in order to stay? Read her story and introduce your 4th - 6th graders to basic elements of literature in our
Blue Willow
Unit Study.
Call of the Wild Unit Study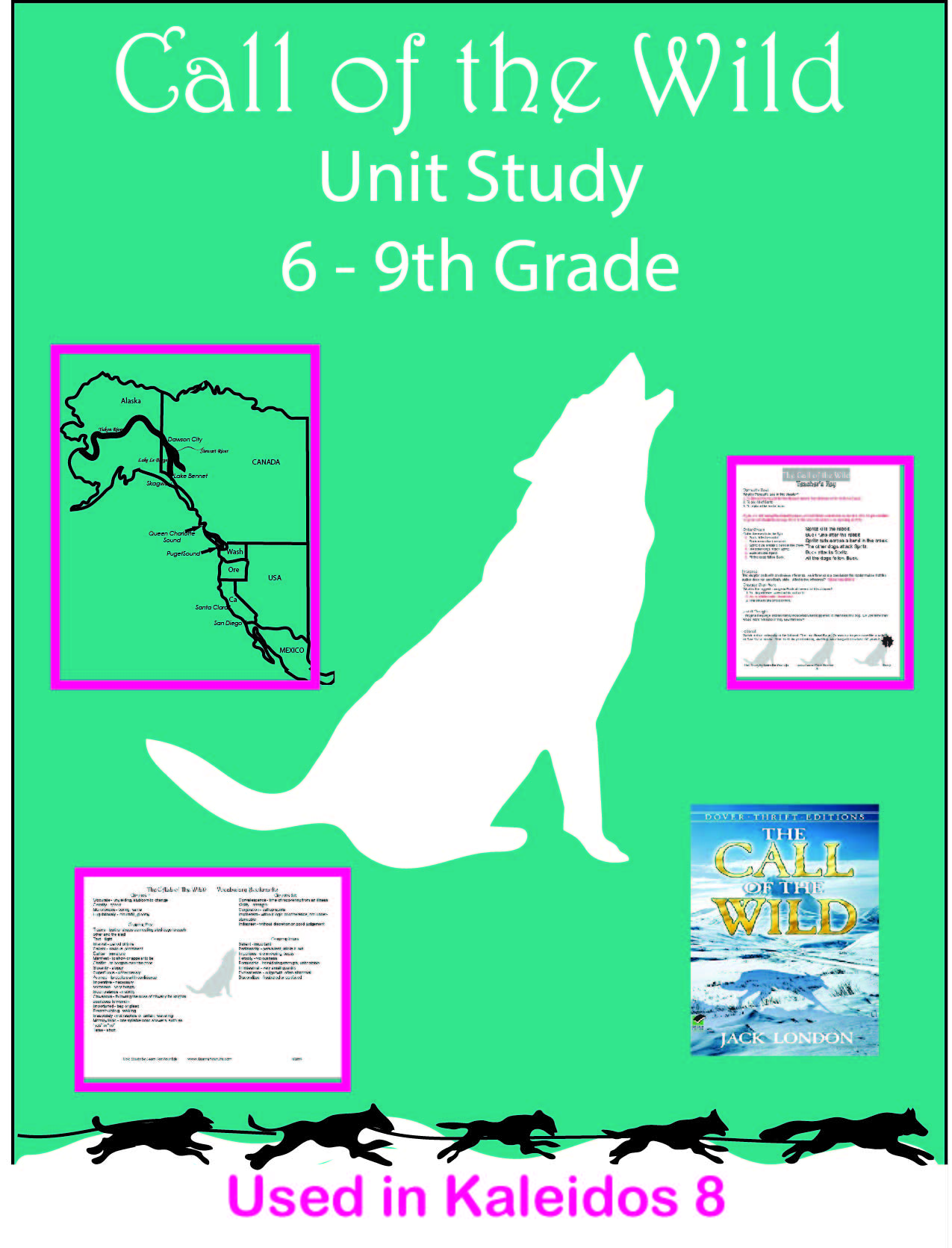 Jack London's famous tale of Buck, the beautiful Saint Bernard, who is stollen from his home to join a dog sled in the Klondike Gold Rush.
The Call of the Wild
tells how Buck's life changes from one of privilege to one ruled by men's whips and stronger dog's fangs. But Buck's strength and intelligence allow him to become a leader of the pack. Evolution and social darwinism are spread throughout the story, allowing students to discuss the strengths and weaknesses of the concept of the survival of the fittest in nature and society.
Trumpeter of Krakow Unit Study

A medieval tale of adventure, this Newbery classic is built around the legend of a Polish trummpeter from the 13th century. Our
Trumpeter of Krakow Unit Study
explores the role of history, legend and myth in this historical fiction tale as well as literature in general. Map of medieval Krakow enhances the unit for students.
Pointer Questions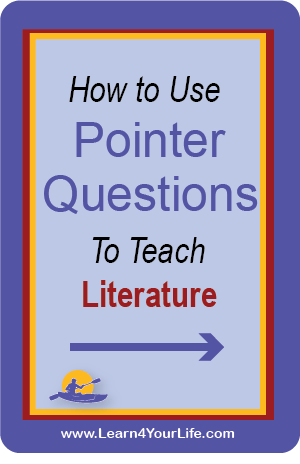 Read more about the
Literature Pointer Questions
used in our unit studies to help students uncover the meaning of the story.
Jungle Book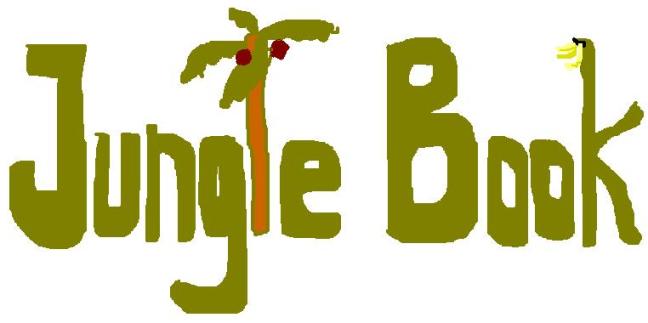 Here is a unit study that will make your animal lovers roar. With the
Jungle Book
Unit Study your child will not only read and do activities with the well-known story of Mowgli, but they will also be introduced to other favorites of Rudyard Kipling.
In addition to the story of the Indian boy raised by the pack, you will meet a mongoose, a white seal, and an wise old elephant. Your choice of a three day, four day, five day, or seven day unit study, depending on the stories you include in your unit.
Oliver Twist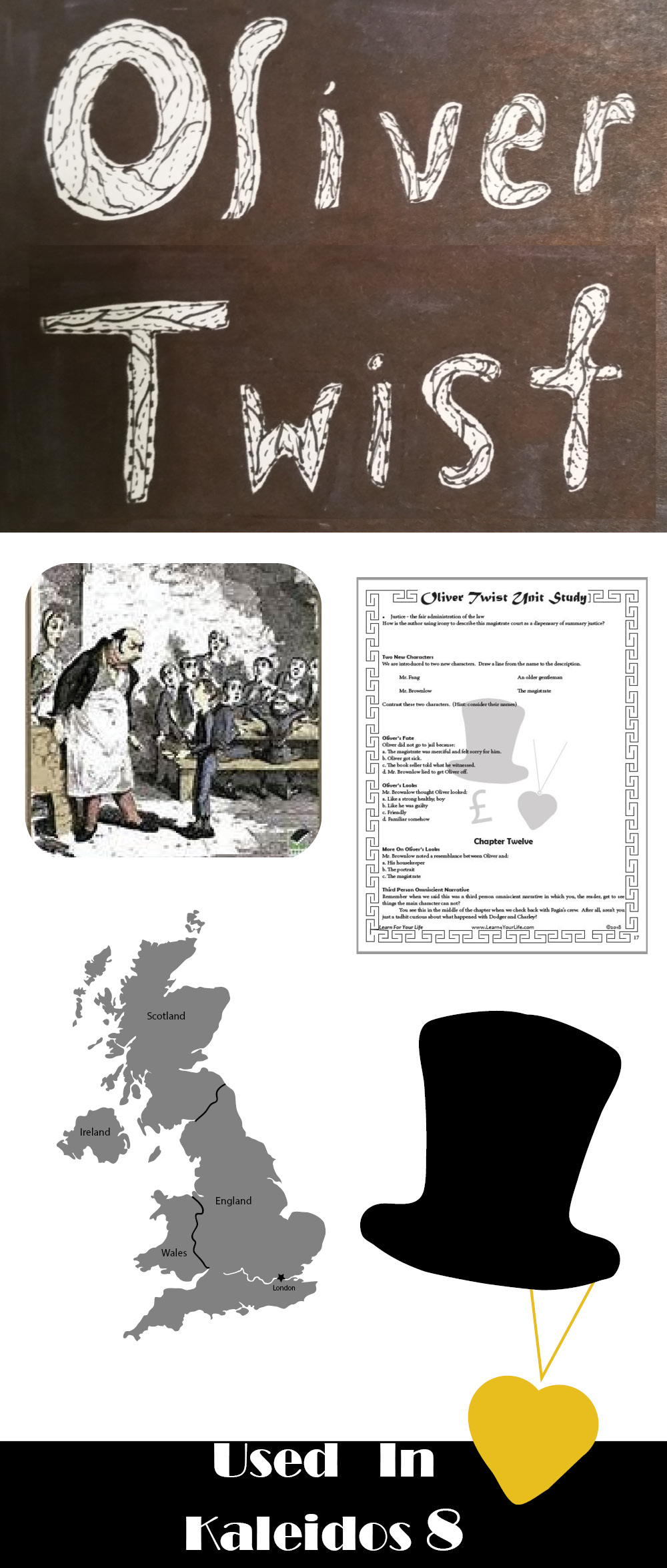 Its bold and dramatic look at the darkside of London shocked its Victorian reader's in its day. Today, the story of Oliver Twist still sparks the imagination and calls social norms into question. Follow the plight of the innocent Oliver ensnared by a network of scheming criminals. Our 108 page
Oliver Twist Unit Study
will keep readers engaged for 53 chapters.
Calico Bush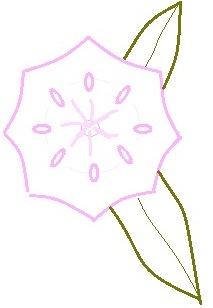 Join Marguerite, an orphan from France, as she adjusts to life on the harsh Maine coast in 1743. Temptuous weather, a family she doesn't know, and danger from the woods makes the winter long and uneasy. Enjoy this historical fiction book about the settling of America's coast while you and your kids do the
Calico Bush
Unit Study together.
Little Women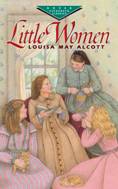 Four teenage sisters and their mother, Marmee, are left in their New England home as their father is off in the Civil War. The second daughter, Jo, the main character, has great aspirations for her life including the plan to become a writer. Simultaneously, she desires that her sisters and mother remain exactly as they are now. Use our
Little Women
writing activities and unit study ideas.