Historical Fiction Books for Kids
History and Culture Come Alive with Historic Fiction for Children
The best historical fiction books for kids, tips on using fiction to teach history, and resources to find more books.
Look What We Have For You
Find the information on this page: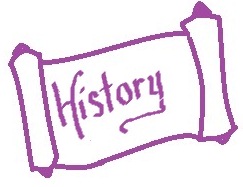 Why fiction? Why not history books?
Why read historic fiction, rather than real history books?
Good stories are composed of elements of literature: rising action, falling action, internal and external conflict. These elements hold the attention of the reader. History books of course do not have these elements (usually.) Historic fiction authors need to create characters and their own plots and sub-plots all of which end in the last chapter.
Real life seldom has a closing chapter where everything is resolved in a few pages. Historic fiction allows the author to create a compelling story AND reveal the inside of a culture simultaneously.
Types of Historical Fiction Books for Kids
See 3 Classes of Historical Fiction Below
3 Types of Historic Fiction
1. Fictitious Characters in a Real Setting
With this type of historic fiction, the author creates characters whose lives are typical of some of the people who lived in a particular era and culture.
Number The Stars
by Lois Lowry, is an example of these types of stories. The author explains in the Afterword of the book that she made up the characters. She was, however, inspired by her friend, Annelise, who lived through the events described in Copenhagen during World War II.
By creating historic fiction, the author allows children of another era to understand the lives of the children who lived in that era.
2. Fictitious and Historic Characters
One of the most common types of historical fiction for children includes a mixture of fictitious and historic figures.
Frequently the author creates a fictitious main character. Often this person represents a common man, woman, or child living in that era.
Then the main character meets and interacts with one of the famous leaders from this period. A well-known example of this type of historical fiction books for kids is
Johnny Tremain
. Johnny is fictitious, but Paul Revere, Sam Adams, and other patriots are real individuals from history.
3. All True Characters
A final type of historical fiction is the true story. In this type of historic fiction all individuals are real, except perhaps for very minor characters.
In the Shadow of the Pines
is an example of a true story that is categorized as fiction. A real family struggled against terrible circumstances that progressively got worse, leading to the death of the mother and eviction from their home.
In this case, the story reveals the life of a common family in a given era. But historical fiction can also represent kings and queens or other leaders from history.
The Proud Taste of Scarlet and Miniver
is a creative example of historic fiction of famous characters. In this case, Queen Eleanor of Aquitaine is in heaven, waiting to see if her husband King Henry II will be admitted to heaven. While waiting, she discusses with others the fascinating details of their lives.
Fiction?
If these stories are real, why is it still called historic fiction? Usually, the author had to create the dialogue in order to tell the story. Even if the events are true, but the dialogue was created, it is categorized as historic fiction.
In addition to the words the characters say to each other, their thoughts also have to be constructed by the author. If the book represents that characters do and say particular things on a certain day, and those words, thoughts, and actions can't be proven - we have crossed into fiction.
As with other types of historic fiction, this is done to create an interesting and compelling story that children enjoy reading.
Using Historic Fiction for Kids to Teach History
Kids love a good story. But it is common for them to become so wrapped up in the action of the story that they miss the cultural and historical information.
Here are some suggestions for using historical fiction books for kids. They can share their answers by discussing, writing, or artwork.
Transporation and Communication
Ask how the characters traveled and communicated. Did they have planes, trains, or ride on camels? Did they have newspapers or town criers.
These two aspects of culture are present in almost every story - and helps children grasp the historical setting.
Other Aspects of Culture
This is a very wide category. Often, children may not recognize parts of culture - unless it differs from their own.
They can compare different elements of the culture in the book from their own culture. What is included depends on the story. Many aspects that are often discussed in stories include:
Food
Diet
Families and who people live with
How marriages are formed
Religion
Work and Play
Money and shopping
Government
Geography
Of course, the reader should know where a story took place. Locate it on a map. How large of an area is covered in the story?
There are other aspects of geography that may be included in the historical fiction book:
Terrain and its impact on the characters
Weather
Natural disasters
Date
When did this take place in history? If it is during an era, for instance Ancient Rome, can a beginning and ending date be given?
Look up the date. Any important events taking place in history that time? There's a good chance those events may be in story.
What's Happening Here?
Much of the time, historic fiction is written not just about a time period, but about an event within that time period that changed history.
In most of the historical fiction books for kids, the life of the main character is impacted by a major event described. Ask the child to describe the impact on the main character. Did it impact the lives of others living in that era too?
If it is a historical event, there is the possibility that indirectly the event has some impact on all of us living afterwards. That's really getting the kids to think about the history in fiction!
More Historical Fiction For Kids
More of the best selling historical fiction books can be viewed above. See the purple box with the five books? There is a small box to the right side. Click on "Historical Fiction for Kids" for a list of some of the best known historic fiction books for kids.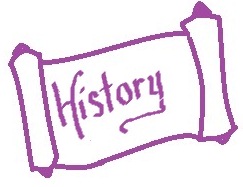 We have pages of
historical fiction books for kids
listed by
era
. Besides historic fiction, other books within the list may be biographies, autobiographies, or other non-fiction from that era.