You Are Here:
Stories of Other Lands
Stories From Other Lands
Help your kids discover new cultures and people by reading classic stories from other lands.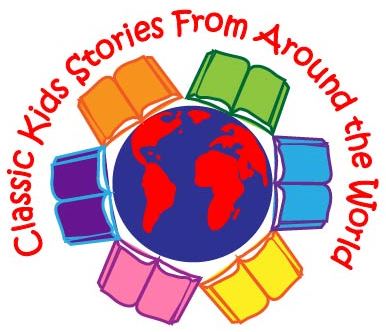 Literature reveals the culture of a people in a way that nothing else can. If you are studying another country, deepen your knowledge of that group with the tales from their history. Even if the story is written for a younger age group, it still will give the reader a unique climpse into the heart of the people.
Stories From Around the World
The Nutcracker and The Mouse King
By E. T. A. Hoffmann
Russia
Early 1800's
We often associate this story with the popular ballet, but this was already a Russian classic for kids before Tchaikovsky composed the music to the famous Nutcracker Suite. That is somewhat like associating the story of Cinderella with the Disney version; Cinderella was a world literature classic long before Walt Disney produced his movie. This story reflects some of the culture of the wealthy class in Russia two hundred years ago - including the infestation of homes with mice.
---
The Mitten
Adapted and Illustrated by Jan Brett
A Classic Ukrainian Folktale
Picture Book for Children When the boy drops his mitten in the snow, it becomes a den for a mouse, mole and rabbit. But what happens when the bigger animals want to share the cozy den?
---
The Corn Grows Ripe
By Dorothy Rhoads
Twelve year old Tigre now has to take care of his traditional, inter-generational Mayan family now that his father has been injured. Carefully he clears the woods and plants the corn as his father had taught him. But if the rains don't come, all his work will be in vain.
---
New Tales
By Hans Christian Anderson
Denmark
Collection of international fairy tales
Early 1850's
Stories such as The Ugly Duckling, The Nightingale, and the Emperor's New Clothes make Anderson's tales popular with children around the world.
---
The Story About Ping
By Marjorie Flack
China
Early 1900's
This story about Ping and his family of ducks takes place on the Yangtze River. It not only captures the life of the duck family, but also the Chinese families who live on the river boat on the Yangtze. A classic picture book.
---
Arabian Nights
Collection of ancient tales
Middle East
Ancient to Medieval times
Some of the most famous stories of this collection, translated into English in the early 1700s, includes "Aladdin's Lamp", "The Voyages of Sinbad the Sailor," and "Ali Baba." Some violent stories may not be appropriate for young children.
---
The Samurai's Tale
By Erik Christian Haugaard
Japan: 1500's
Taro is the orphaned son of Samurai warrior who has become a slave to one of his father's enemies. Driven to become a samurai himself, he becomes embroiled in the raging civil war and political intrigue that will determine the destiny of Japan. Sequels to this book include
The Boy and the Samurai
and
The Revenge of the Forty Seven Samurai
. Copyright 1984.
---
Japanese Children's Favorite Stories
By Florence Sakade and Yoshisuke Kurosaki
Japan
Collection of traditional tales
This might be considered the "Mother Goose" of Japanese literature. Bedtime stories children can read or have read to them.
---
Heidi
By Johanna Spyri
Swiss Alps
A best-loved tale of an orphan girl left with her grandfather on the Alps by her conniving aunt. It seems like a disaster when she is taken away from her grandfather to live in town with the sickly child Clara, but there she finds new friends and understanding. A great classic for children.
---
Jungle Book
By Rudyard Kipling
Kiplings tales include the famous story of the boy Mowgli who is raised by animals in the Indian jungle, of the brave mongoose who kills a pair of evil-plotting cobras, and Kala Nag who escapes his chains to join the dance of the elephants. Check out our
Jungle Book Unit Study
and learn more about the culture in these stories from India.
---
A Long Walk to Water
By Linda Sue Park
Newer Story: 2010
Salva is a student in Sudan. When the rebel army comes to his village he is separated from his family and joins a group of refugees on their long march. Lions, rebels, starvation and the ever present thirst are part of their travels. His dream of reuniting with his family and going to school again is not realized in the refugee camps. Salva becomes one of the "lost boys" a group of young men with no family and no home. But with the help of others, he finds a way to help the next generation of his countrymen.
Collections of Stories from Other Lands
Stories From Around the World
By Heather Amery
An illustrated anthology of 22 children's stories from countries on every continent.
---
It's Back to School We Go
First Day Stories From Around the World
By Ellen Jackson
A great idea for elementary students, a collection of 11 stories from different countries about the first day of school.
---
Illustrated Stories From Around the World
By Lesley Sims
A colorfully illustrated book easy reader book for young readers, as well as a story book for preschool children. Ten stories from around the globe.
---
Tales from Far and Near
By Terry Guy
Published by Calvert School, this is a collection of 50 stories from different lands and eras in history.
Other Cultures Within Our Land
Books and collections of story from other cultures:
A Long Time Ago, In A Land Far Away
Read more stories from other lands in our
kids historical fiction
stories from other lands and eras.