You Are Here:
Detective Stories
Great Detective Stories
Fictional Detectives from Classic Literature
Detective fans will not want to miss any of these great detective stories for kids and teens.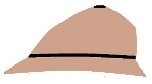 Grown Up Fictional Detectives
Realistic Stories of Adult Detectives
Sherlock Holmes
By Arthur Conan Doyle
Of course, the famous sleuth from 221 B. Baker Street is at the top of every list of great detective stories. His uncanny ability of deduction continuously surprises his sidekick, the humble Dr. Watson. While not all stories are appropriate for children, you can check out these
Sherlock stories for kids.
All of the Sherlock Holmes stories are appropriate for teens and adults (though several do have objectionable content.)
Read Sherlock Holmes Quotes, Projects, and Mysteries.




---
Father Brown
By G.K. Chesterton
Don't stop with Sherlock! Detective fans will have fun following clues with this kindly priest turned sleuth as he hunts down his arch-nemesis Flambeau (who later repents and joins the good father in the pursuit of justice.) Unlike Sherlock, Father Brown follows his intuition regarding human motivation rather than deductive reasoning.
---
The Stolen White Elephant
By Mark Twain
My apologies to all serious students of detective literature for including this in our list. But no list of detective short stories would be complete without this silly satire of incompetent detectives looking for a "mislaid elephant."
Twain included this statement as a footnote to his story: "Left out of
'A Tramp Abroad'
because it was feared that some of the particulars had been exaggerated and that others were not true. Before these suspicious had been proven groundless, the book had gone to press."
---
Around the World In Eighty Days
By Jules Verne
Middle School and Above
Okay, this is not strictly a detective story - but for lovers of detective stories who have to do a book report on classic literature - this ought to work. Phileas Fogg is a wealthy, predictable English gentleman who makes an absurb bet that he can travel around the world in 80 days. Has he lost his mind, or is he the notorious bank robber that Detective Fix is trailing? Follow Fogg and Fix to find out.
---
The Ides of April
By Mary Ray
Middle School and Above
Here's a who-dunn-it long before Sherlock. In the ancient city of Rome the murder of a well-known Senator has occurred. A chance meeting between the slave Hylas and a military tribune creates a partnership to find the murderer before Nero's games are completed and a household of innocent slaves are executed. They have only a few days to uncover a conspiracy and convince the ambilvalent Nero to act.
---
Teen Detectives Enjoy series of teen detective stories: the sleuths are teenagers!
Nancy Drew
By Carolyn Keene
Nancy Drew needs no introduction to fans of great detective stories. However, you might be interested to know that the series of this famous girl detective has gone through its own changes over the decades. We recommend reading some of the oldest stories (like the first, The Secret of the Old Clock). You can also try titles in the newer series and see which you enjoy the most. Of course, I tend to like the older books better as I think they have more action and charm.
Read more about the Nancy Drew series.




---
Trixie Belden
By Julie Campbell
While 13 year old Trixie may never have been as famous as Nancy, her 18 year old literary counter-part; however, I think many of her fans were much more devoted. (Okay, I'll admit I was one. We actually had a Trixie neighborhood reading club and bought the books eagerly as soon as they came off the press. But shhhhh, I don't want to date myself.)
For one thing, Trixie's hot headed personality and tendency to put her foot in her mouth was more humorous as well as realistic. And she and her cool friends had LOADS of fun, as well as dangerous adventures capturing criminals who just happened to cross her path in the small town of Sleepyside. Every pre-teen girl should read AT LEAST ONE of these mysteries - and I'll bet some new fans will be made.
Find out more about Trixie and her friends.


---
The Hardy Boys
By Franklin Dixon
We can't let the girls have all the fun, can we? Male readers particularly will enjoy reading about the adventures of Frank and Joe Hardy, as will girls who like mystery and detective stories. Follow the two brothers who have endless energy for helping others and solving mysteries. Continuously popular and translated into multiple languages, these are great books to introduce to boys who are looking for chapter books they will enjoy.
See more about the books in this series.




---
Kid Detectives
Who Can Bring A New Perspective To Spying Better Than The Kids?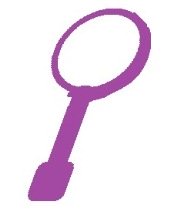 Emil and the Detectives
By Erich Kastner
Set in Berlin, Germany 1920's
Originally written in German
A ten year old boy boards a train to Berlin to see his grandmother with his mother's savings in his pocket. When the money is stollen, he feels he cannot go to the police. But a group of a hundred kids act as detectives to find the money AND uncover a ring of theives.
---
Harriet the Spy
By Louise Fitzhugh
Humorous fiction
Harriet is a sixth grade detective - whose spying on her neighbors, classmates, and nanny gets her into trouble. But she gets out of it - only to find a new detective project in her next book.
---
Encyclopedia Brown
By Donald Sobol
No high-minded criminal or low-handed prankster can outsmart the fifth grade Encyclopedia Brown. Would you want to outsmart a kid named "Encyclopedia?" Your kids in 3rd and 4th grade can follow along as Encyclopedia solves all the riddles and rights all the wrongs in Idaville.
---
Nate the Great
By Marjorie Sharmat
Early Chapter Books
Almost a classic - the first Nate the Great books came out 40 year ago. Nate is an elementary school detective - probably about 2nd or 3rd grade. Large print and easy chapters make this a good book for early readers who want to join Nate on his hunts through the neighborhood to solve serious mysteries (like missing objects.) For those who can't get enough of Nate the Great, more than 25 other detective books are waiting to be read.
---
Cam Jansen
By David Adler
Cam's name is short for camera; because our young heroine's photographic memory allows her and her readers to solve mysteries that have the local detectives scratching their heads. More than 30 easy chapter books will get your primary grade readers confidently reading chapter books AND capturing criminals.
---
Key to the Treasure
Peggy Parish
This is the fictitious story of three siblings who find a mystery to solve while visiting their grandparents over the summer. After setting out to solve a family mystery with an old map, the treasure seekers encounter success. First published in 1964.
---
New Detective Stories Too Awesome to Miss
These titles are too young to have made the classic label - but we think they will.
Code of Silence
Tim Shoemakers
Three teenagers are threatend after witnessing a crime, so they take a code of silence between themselves to protect each other and their families. But the trouble doesn't end there, and with growing danger they are forced to question loyalty to the code and each other or loyalty to the truth. The
Code of Silence
is the first story is a thrilling action-packed trilogy that emphasizes friendship and integrity. Highly recommended for any families with kids 10 and above (even I couldn't put the books down.)
---
Mrs. Sherlock Holmes
By Brad Ricca
Not a classic: 2016
This book captured my attention because of its title. The main character does deserve the title reserved for literature's most famous detective. But there's an additional benefit: it's a TRUE story.
Grace Humiston was nicknamed "Mrs. Sherlock Holmes" when she solved a crime that had captivated the attention of the American public in 1917. The author traces her rise in popularity as a lawyer for poor people in New York and her success in solving the case of a missing person that the police had botched. From a literary perspective, the author has done an outstanding job of weaving an intriguing tale from cases from before and and after the central mystery. It also addresses her descent from favor to disfavor in the eyes of an unforgiving public.
Almost 400 pages, it is appropriate for teens and above. The discussion of some murder cases, prostitution ring, and execution of criminals might make it objectionable to some readers. The text does not bask in these scenes, but the fact that they happened can be distressing. In short, its a true story of crime, law, and detective work in New York City.
---
Myrtle Hardcastle Mystery
By Elizabeth Bunce
Myrtle is a kid detective, all right. But she's a cross between Sherlock Holmes (it is late nineteenth century England) and Trixie Belden (the girl detective) and Nancy Drew (her father is a widowed lawyer.) Not only that, she is funny. The first book,
Premeditated Myrtle
made me laugh so frequently it woke my husband all through the night. In the end Myrtle gets the bad guy - you always knew she would - but young detectives and their readers learn the true culprit isn't always the first suspect.
---
Other Fictional Detectives
Blackstone The Magic Detective
1948 Radio Broadcast
15 minute broadcasts
Crimes are solved by Harry Blackstone, Sr, a popular real-life magician in the 1940's. These stories are fictitious accounts of crimes that were solved using magic. The stories were also available in comic book form - now a hard to find collector's relic.
---
Carmen Sandiego
Computer Games, Software, DVD
Okay, we will admit this is neither a classic (1985) or a book. Instead, it is an educational series by Houghton Mifflin that teaches history, geography, and now math; as detectives follow the villain Carmen Sandiego all over the world. While we are not recommending this as literature, for your youngsters who are detective fans (and/or computer game fans) Carmen may be a great way to increase their knowledge of math or geography. You will both have fun chasing her down.