Sherlock Holmes For Kids
Stories of Sherlock Holmes appropriate for kids under age of 13
It May be Elementary, My Dear Watson,
But We Recommend Middle School
and older for the study of Sherlock Holmes Mysteries and Sir Arthur Conan Doyle.

Some content in some stories is NOT appropriate for children.
Objections to Sherlock Holmes
What! Censor Sherlock Holmes?
Who in their right mind would object to the world's most famous detective?
Or as Watson described him: "Holmes, the sleuth hound, Holmes, the relentless, keen-witted, ready-handed criminal agent."
Now before you start accusing me of being an overly-sensitive, modern-day censorer, I will quickly admit that I thoroughly enjoy the antics and deductions of the sleuth at 221 B Baker Street.
But since this site is about classic books we
recommend
for our young readers, I need to caution that NOT ALL of the Sherlock Holmes tales are recommended for kids.
How come?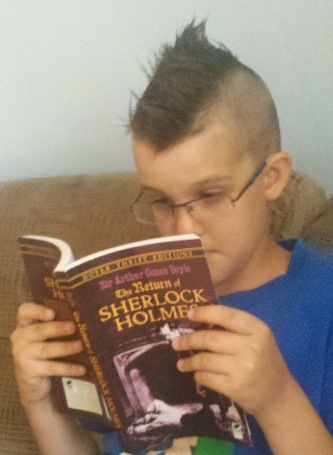 Some objections to his stories might include:
Murder - a bit to be expected in mysteries
Overt racism in some stories
Negative stereotypes of Mormons in one book
Cocaine abuse (Neither Watson nor Doyle praise this habit of Holmes)
Sexism (perhaps to be expected by bachelors circa 1900)
Aiding and abetting criminals by letting a guilty party escape at least once
The inaccurate believe that Americans live in a wild and uncivilized land
All right, that last one may not be so objectionable - in fact there are probably some English who
still
think of most of America that way. In my opinion, the racist stereotypes and cocaine use in the earlier books are the primary reasons many of these are inappropriate for kids.
But before we throw the baby out with the bath water (or the detective out with the critics,) we can recommend some Sherlock Holmes short stories that are enjoyable to the younger readers without the objectionable content.
Believe me, they will have to confront racism, drug use, and civil disobedience in their own time. I'm just not recommending Sherlock and Watson as their first guides.
Sherlock Holmes Stories For Your Kids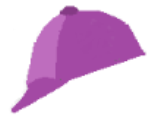 The Adventure of the Dancing Men
This story involves a child-like code of dancing men that Sherlock Holmes must decipher. While the hero is successful at cracking the code, he is unfortunately too late to prevent tragedy from striking.
A husband wonders why his wife will not tell him the meaning of the notes he finds. She is trying to protect him from knowledge about a gang her family was a part of before she left America.
The Adventure of the Speckled Band
This tale is often listed in literature books as an example of Sherlock's shrewd deductions. A young woman worries about her sinister step-father and what role he played in her twin sister's death. Holmes is able to get to the bottom of the scheme, just barely in time to save his client's life.
Silver Blaze
A famous race horse has disappeared and it's trainer found dead. Who could have done the deed before the national races? Only Holmes can follow the clues to find the surprising killer.
The Adventure of the Red Headed League
Holmes suspicion's are aroused when his client tells him he gets paid good money just for being a red head. While others are scratching their heads (red or otherwise), he suspects a totally different crime is under the surface - literally. No murder or violence - simply a smart detective and his not-so smart client - catch a criminal before he does his next job.
The Crooked Man
A soldier is found dead and his wife, whose cries alerted the servants, has collapsed unconscious by him. The door is locked on the inside, so no one could have escaped through the door. A canary's cage leads Holmes to the solution.
Our unit study contains all of the stories listed above. There are also three other stories in this unit study not appropriate for children.
Scandal in Bohemia was not listed because kids don't need to deal with adults romantic relationships.
The Adventure of the Engineer's Thumb is a bit gruesome and violent - albeit not more than what many kids watch on TV anyway.
The Final Problem is the story in which Holmes supposedly dies and Watson grieves his death - until he manages to re-appear 3 years later in another book. This last story isn't so much objectionable, but may be more fun to let kids read when and/if they become true Sherlock fans.
This is a nice way to introduce kids to Sherlock's adventures. If they like him, there are fifty-two other Sherlock Holmes Short Stories waiting for them in the years to come.
Buy Sherlock Holmes: The Unit Study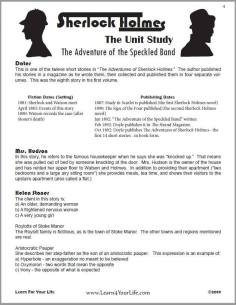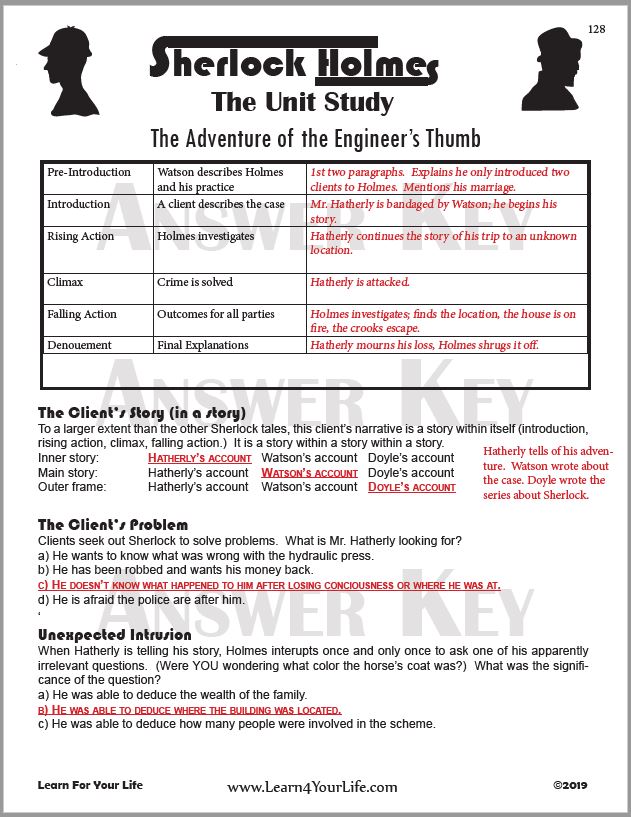 Student Guide AND Teacher's Answer Key Included
$2.99 Download - 183 pages
Eight of the most popular tales demonstrate how to investigate a detective story.


Sherlock Holmes Pages
A catalog of our pages on Sherlock Holmes.