Zoology Unit Study
Turn your animal lover into an amateur zoologist with the MatchCard Science Zoology Unit Study. Investigate the amazing world of animals with 13 objectives, hands-on activities, dynamic projects, and the fun re-usable MatchCards.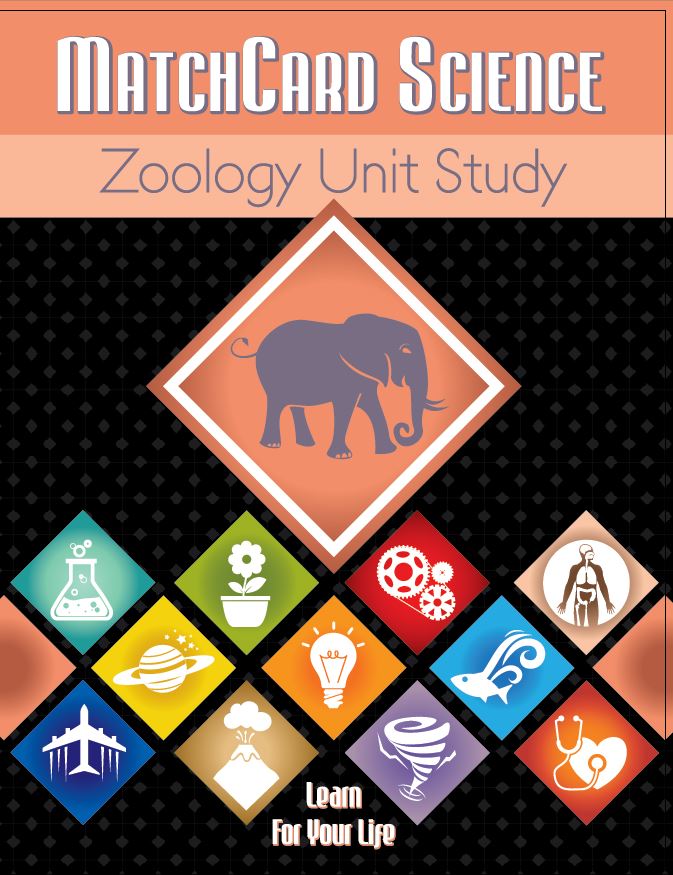 FREE student MatchCards at the bottom of this page.



&nbsp &nbsp &nbsp &nbsp &nbsp &nbsp &nbsp &nbsp &nbsp &nbsp &nbsp &nbsp &nbsp &nbsp &nbsp &nbsp &nbsp &nbsp &nbsp &nbsp

About MatchCard Science

MatchCard Science consists of twelve different unit studies covering all major areas of science. Students in third through eighth grade enjoy the MatchCard content and review, engaging teaching methods, and hands-on projects. Read more about all of the
MatchCard Science Unit Studies
Zoology Objectives
Here are the objectives for your zoology unit study.
1. Describe the major body parts of
insects
.
2. Explain the
metmorphosis
of a butterfly.
3. Describe the unique parts of a
fish
.
4. Compare
reptiles and amphbians
.
5. List the distinctive characteristics of
mammals
.
6. Tell what class of the
food chain
an organism belongs to.
7. Describe how
animal teeth
differ according to the animal's diet.
8. List the major groups used to
classify plants and animals
from the broadest to the most specific.
9. Compare ten
animal phyla.
10. List seven classes of
vertebrates
.
11. Identify the functions of the major parts of
animal cells
.
12. Explain three types of movement by
one-celled animals
.
13. Compare the phases of
mitosis
and list them in the correct order.
Learn more about
using science unit studies
.
Using The MatchCards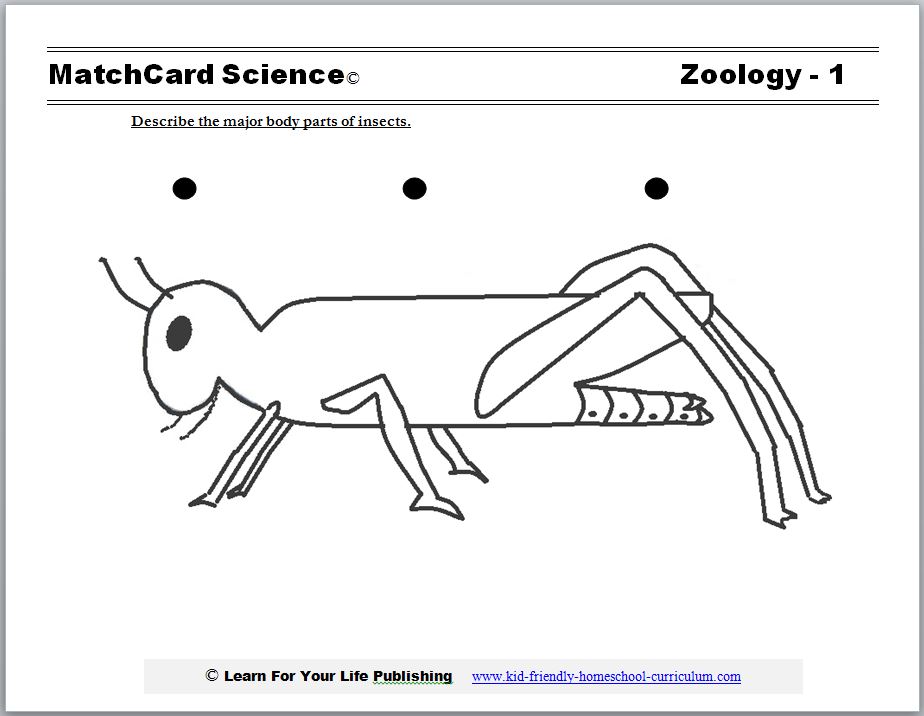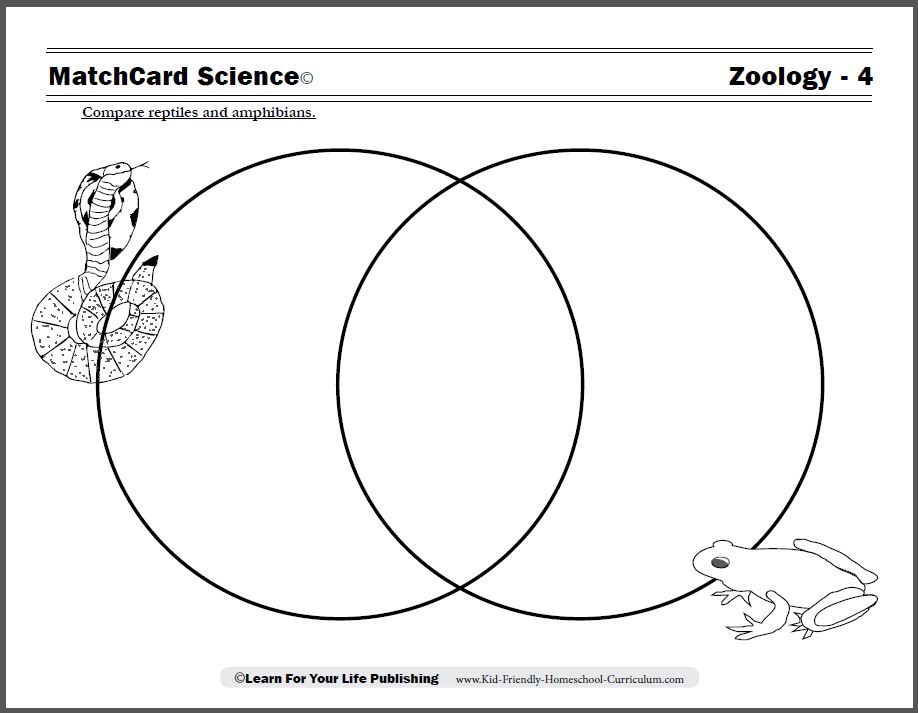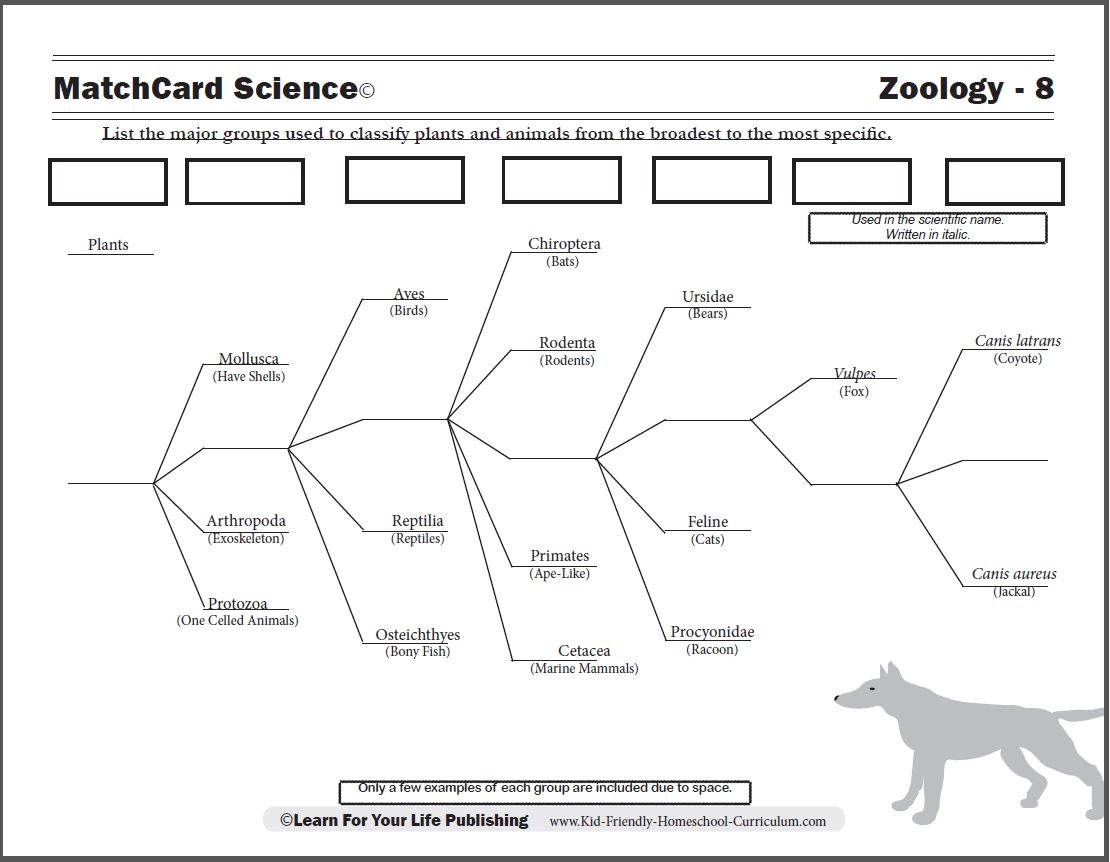 MatchCards are used to teach and review the material. Each objective has it's own corresponding MatchCard which will have:
A diagram, illustration, or table
Information pieces to manipulate (they are cut from a separate page and laminated with tape)
Instructor's key with correct answers
Suggested activities
Review Is Built Into the MatchCards
Each week your students will learn one (or maybe two) objectives with a different MatchCard.
Several times a week they will review five MatchCards.
A special notebook is kept to circulate the MatchCards. This will become a favorite game with your students.
Watch as your kids identify those scientific concepts in their environment. Because they routinely review old content, they remain conscious of the concepts around them.
Get the MatchCard Science Zoology Unit Study
You can get the Zoology Unit Study as:
A Download: The complete unit study ($8.99)
Paperback: The complete unit study ($8.99 + S&H)
Student materials only (No Answer Key or Learning Activities)
Downloadable Unit Study: $3.99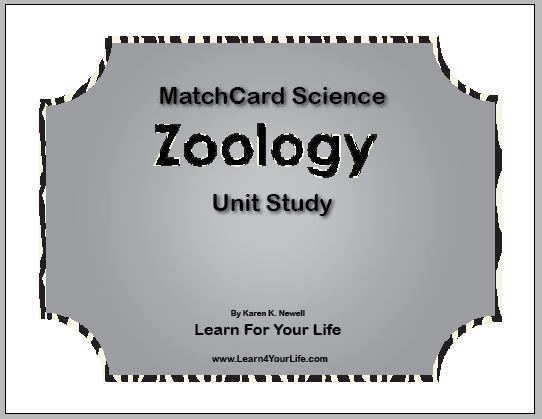 Includes all Student & Teacher Materials



---
Buy the Book: $8.99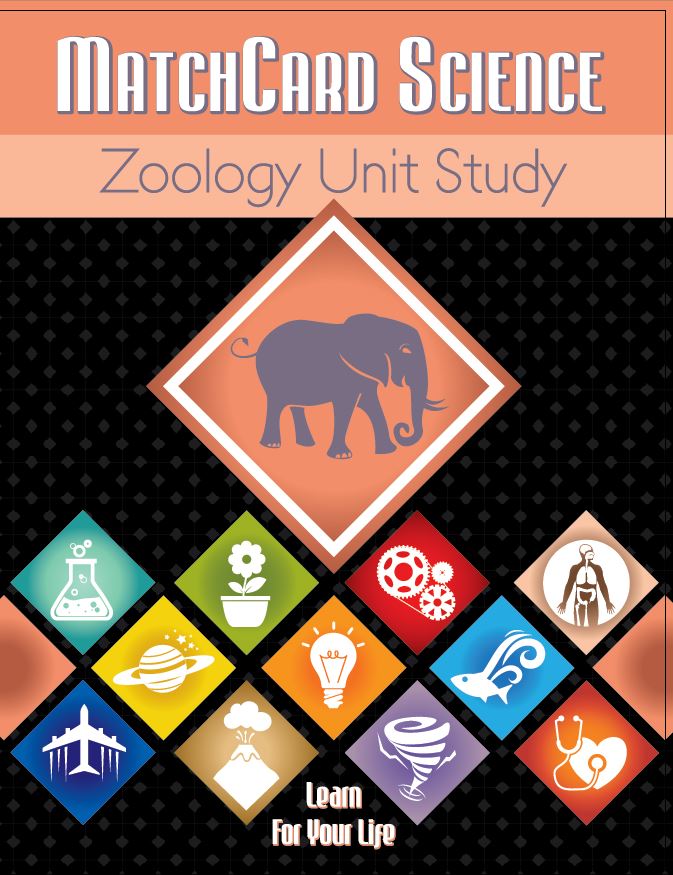 Soft Cover Book Mailed to Your Home


---
Student MatchCards: Free
Includes all student materials. Teacher's key is not included.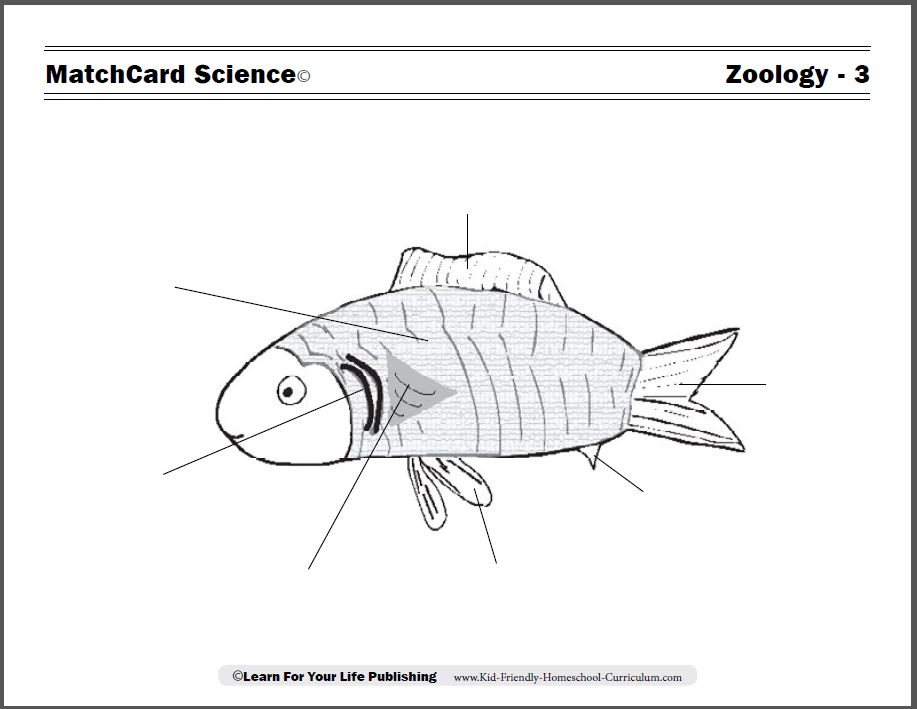 Fill out the form below for free student materials.
All student materials are included in each of the paid formats. For your convenience here is a list of all free MatchCard Science curriculum downloads.
When you submit the form above, you will be taken to another page where you can print the Zoology Unit Study. Have your printer ready.
---