You Are Here:
American Revolution Stories
American Revolution for Kids
Stories from the Revolution
Here is a list of classic literature of the American Revolution for kids. Reading the stories of the American Revolution makes history come alive. Join Paul Revere, John Adams, and Benedict Arnold on some of the greatest adventures that ever happened.
---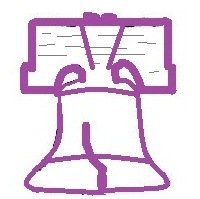 Clandestine meetings, a midnight ride, and a bell that rang the sound of freedom - the story of the American Revolution has the epic drama that holds children and adults spell-bound.
It has become a bit fashionable to downplay the importance of the events and characters of this time. Their personal weaknesses and inconsistencies have caused some critics to discount their contribution to history.
But the leaders of the revolution took the best social ideas ever proposed and formed a government based on them. It was a giant step forward for humanity.
So let the kids in your life relive the incredible story of the American Revolution and of life, liberty and the pursuit of happiness.
Johnny Tremain
By Esther Forbes
Historic Fiction
Interest Level: 2nd grade to adult
Reading Level:Grades 4 - 6
Boston, Massachussetts
The future of a promising silversmith is ended with an injury that ruins his hands. Then he meets the Sons of Liberty and joins their cause. A new future awaits Johnny and his country. This is the best known book on the American Revolution for kids.
---
Guns for General Washington
By Seymour Reit
One of our
Kalaidos Fourth Grade Reading
books: this is the true story of patriots who are tired of the seige on Boston and make a daring and dramatic move: a 300 mile trek across mountains to capture the British artillery from Fort Ticonderoga. Their bravery against war and weather gave the brand new country one of its first successes.
---
My Brother Sam Is Dead
By James Collier and Christopher Collier
Historic Fiction
Redding, Connecticut
Reading Level: Grades 6-9
The main character, Tim, finds his family divided between the patriots and the loyalists. His older brother is expelled from the family for his ties to the revolution.
---
America's Paul Revere
By Esther Forbes
Grades 4 - 6
Paul Revere was one of the father's of the revolution and leading citizens of Boston. Forbes expounds on his contribution to the patriots' cause.
---
Toliver's Secret
By Esther Wood Brady
Grades 4 to 6
A young, shy girl of ten becomes a spy for the American patriots. Ellen is afraid of the town bully, so how will she ever carry her secret across enemy lines when her grandfather's injury prevents him from going? He assures her it will be a quick and easy trip - but neither of then foresees the numerous dangers and difficulties that come up. Ellen finds out how strong she really is, and also learns that not all of the British are her enemies.
---
Can't You Make Them Behave, King George?
By Jean Fritz
Interest Level: Grades 2 through 6
Reading Level: Grades 4 through 6
Let's hear from King George! Gives children a different perspective of the American Revolution than they may get reading many American authors. Written by a popular author who produced numerous books of this era.
Will You Sign Here, John Hancock?
And Then What Happened, Paul Revere?
George Washington's Breakfast
Where Was Patrick Henry on the 29th of May?
Why Don't You Get a Horse, Sam Adams?
Traitor: the Case of Benedict Arnold
Why Not Lafayette?
Shhh, We're Writing The Constitution
---
The Midnight Ride of Paul Revere
By Henry Wadsworth Longfellow
Illustrator: Ted Rank
Poetry
Boston, Lexington, Concord
Reading Age: 4th grade and above; Listening: 2nd grade and above; See below for older version
Listen my children, and you shall hear, of the midnight ride of Paul Revere.
Those immortal words penned by Longfellow introduce the epic ride of the American Revolution. The illustrations by Ted Rank capture the mood of the fateful journey.
The Midnight Ride of Paul Revere
By Henry Wadsworth Longfellow
Illustrator: Jeffrey Thompson
Here is another illustrated version of the famous poem, but with maps and historical background for older readers who desire to follow along as Longfellow re-tells the historic tale of the middle of the night journey.
Paul Revere Unit Study
Lots of fun activities in this three day
Paul Revere Unit Study
. Based on Longfellow's poem, it provides great background information including maps, a comic book illustrating the poem, comprehensive questions, puzzles, an internet search for artwork by Paul Revere and about Paul Revere, and much more.
---
Mr. Revere and I
By Robert Lawson
This book is similar in nature to the one above about Benjamin Franklin; only this time Paul Revere's horse tells her story of how she joined the cause for liberty.
---
What's the Big Idea, Ben Franklin?
By Jean Fritz
Another great book by an author who has written many greats, this account illuminates one of the world's most illuminating characters. Young readers can grasp the astonishing accomplishment of this writer, inventor, scientist, statesman, and revolutionary.
---
Ben and Me: An Astonishing Life of Benjamin Franklin
(as written by his good mouse Amos)
By Robert Lawson
Reading Level: 3rd to 5th grade
Ah, for those of you impressed with all the great inventions and ideas of the famous Mr. Franklin, you will welcome this historical account written by his pet mouse, who explains how Ben used
his
ideas for many of his inventions. A fairly easy chapter book, it is a good stepping stone for those students who have started reading longer books. The humor would be appreciated more by kids who actually have an idea of some of Ben's accomplishments.
---
Celia Garth
By Gwen Bristow
Location: Charleston, South Carolina
Historical Fiction
Middle School and above
A dramatic war story set in Charleston and the surrounding area during the revolution. Celia, the main character, is a fictitious young woman from a wealthy family who now has to work as a seamstress to support herself. During the seige of Charleston she finds herself in the midst of conflict, romance, and danger as she becomes a spy for General Frances Marion - the famous Swamp Fox.
Other Books From the 18th Century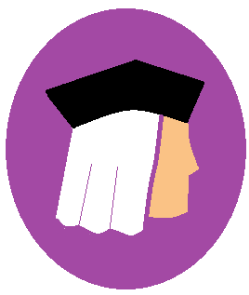 Other stories from this era also depict life in this changing and troubling era.
Eighteenth century literature for kids
has a growing list of classical books from this period of history.