Geology Unit Study
Our Geology Unit Study will gIve your students an earthshaking study of our planet's crust and core. Kids in 3rd through 8th grade enjoy this multi-level, hands-on approach to Earth science.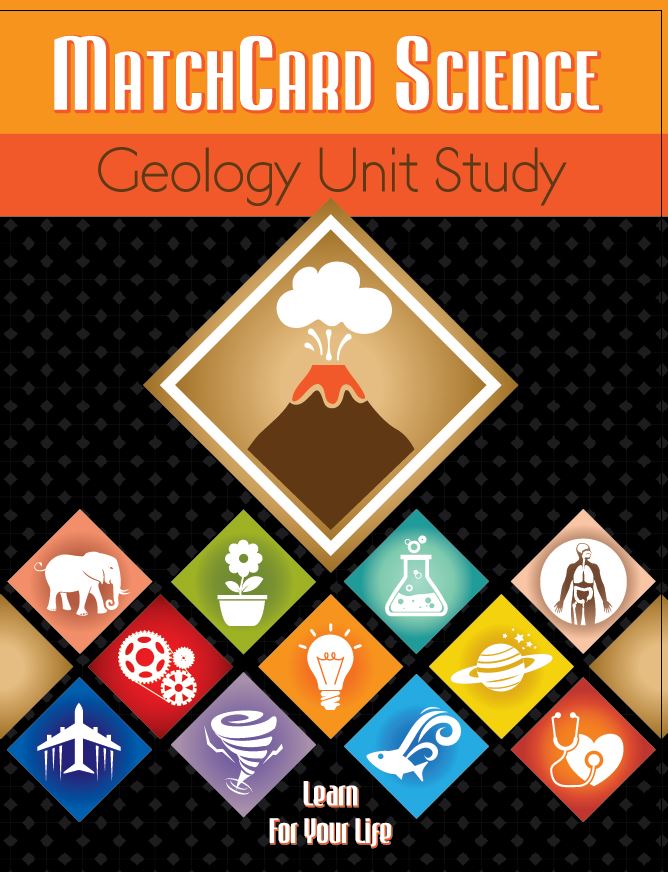 FREE student MatchCards at the bottom of this page.



&nbsp &nbsp &nbsp &nbsp &nbsp &nbsp &nbsp &nbsp &nbsp &nbsp &nbsp &nbsp &nbsp &nbsp &nbsp &nbsp &nbsp &nbsp &nbsp &nbsp

About MatchCard Science

MatchCard Science is an engaging science curriculum for 3rd to 8th graders. Twelve unit studies cover all major areas of science using interactive teaching methods, MatchCards for content mastery, and hands-on projects. Read more about all of the
MatchCard Science Unit Studies
Geology Objectives
Here are the objectives for your Geology unit study. 1. Compare rocks and minerals.
2. Describe the location and consistency of the earth's layers.
3. Explain the effect of weathering on the earth's surface.
4. Identify the three main groups of rocks and tell how they are formed.
5. Apply Mohs' test to identify the hardness of minerals.
6. Describe other tests for analyzing minerals.
7. Explain the formation of different types of mountains.
8. Identify the parts of a volcano.
9. Evaluate the impact of waves in an earthquake.

Geology MatchCards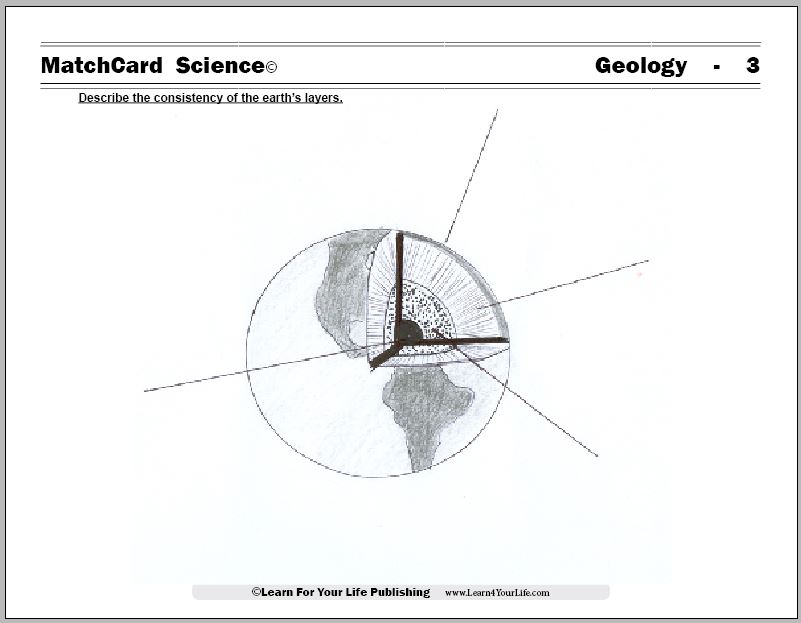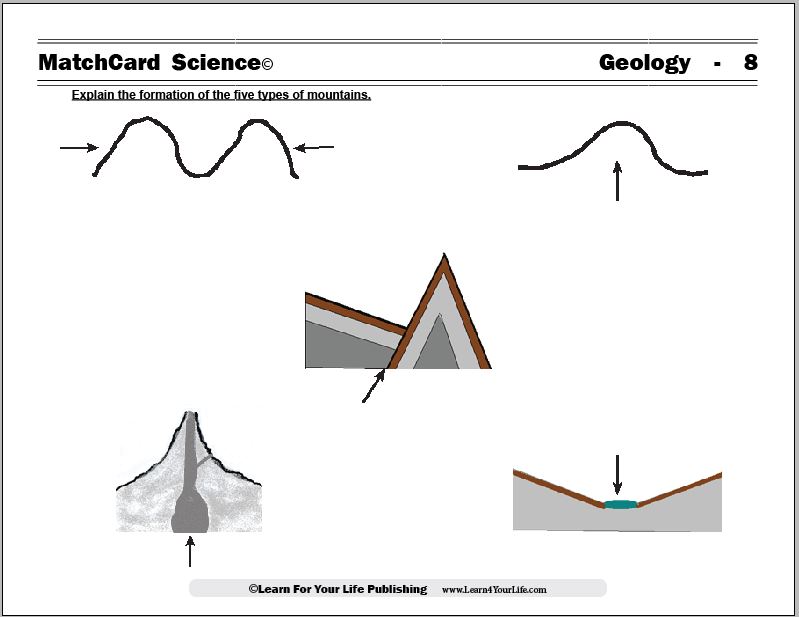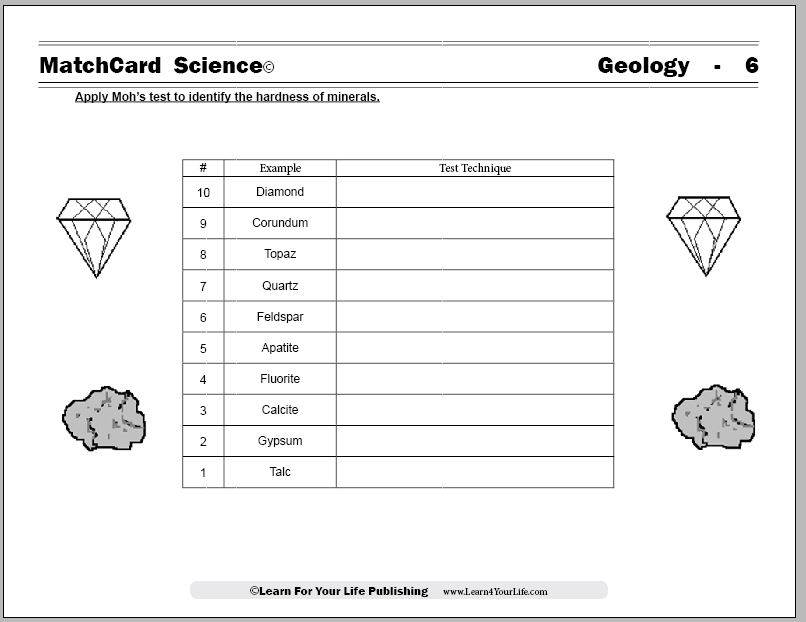 The Matchcards are great for teaching and reinforcing the objectives. There is one MatchCard for each of the objectives listed above.
The MatchCard Unit Study gives you:
A simple diagram of the concept
Information pieces to place on the student card as a game
Instructor's card with all the answers, suggested activities for teaching
A system for built in review
Every week you will use the corresponding MatchCard to teach the objective. In addition, the students review 5 previously learned MatchCards two or three times per week. This game-like activity is a favorite activity of many students. The Instructor's Guide gives you more ideas on organizing and using the MatchCards.
Science Projects
Each weekly objective comes with several columns of suggested and fun activities. Build a mountain range, check the hardness of rocks, watch what happens to your block city when an earthquake hits.
In addition to the weekly activities, the students complete one six week project. Here are some ideas:
Make a landform map showing the geology of your area.

Collect and label 15 minerals using a field guide.

Keep a notebook of the investigations done during your weekly lessons.

Make a map of seismic activity around the globe this year.
Get the MatchCard Geology Unit Study
The Geology Unit Study is available in three forms:
Free Unit Study (student materials only)
Purchase the download (Instructor's Guide, Student MatchCards, Answer Key, Learning Activities)
Purchase the soft cover book (same as above, but mailed to your home
Downloadable Unit Study: $3.99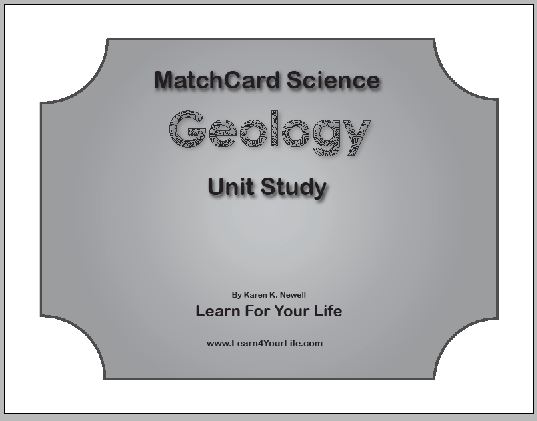 Includes all Student & Teacher Materials



---
Buy the Book: $8.99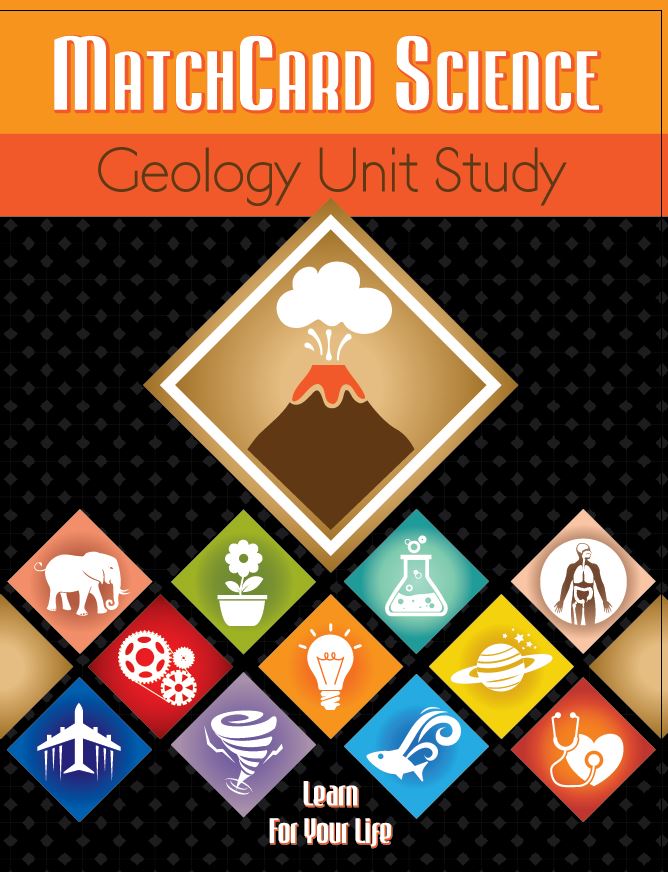 Soft Cover Book Mailed to Your Home
Includes all Student & Teacher Materials


---
Student MatchCards: Free
Includes all student materials. Teacher's key is not included.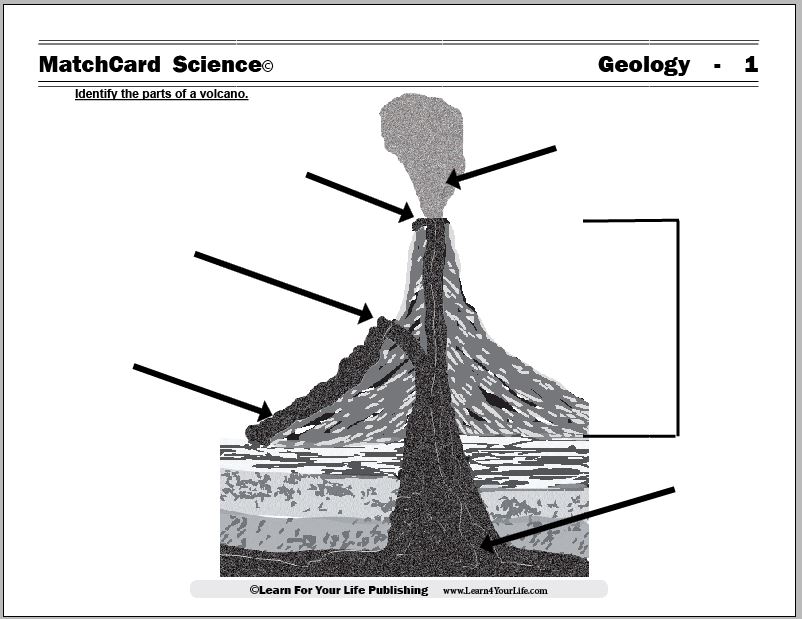 Fill out the form below for free student materials.
All student materials are included in each of the paid formats. For your convenience here is a list of all free MatchCard Science curriculum downloads.
---