You Are Here:
Girls' Favorites
Classics for Girls
Favorite Stories of Girls In Literature
Here is a book list of classics for girls that every avid reader should check out. The main characters are girls or young women who face the problems of their time and have been read and re-read for years. Stories from ancient times to modern times provide inspiration, adventure, and entertainment.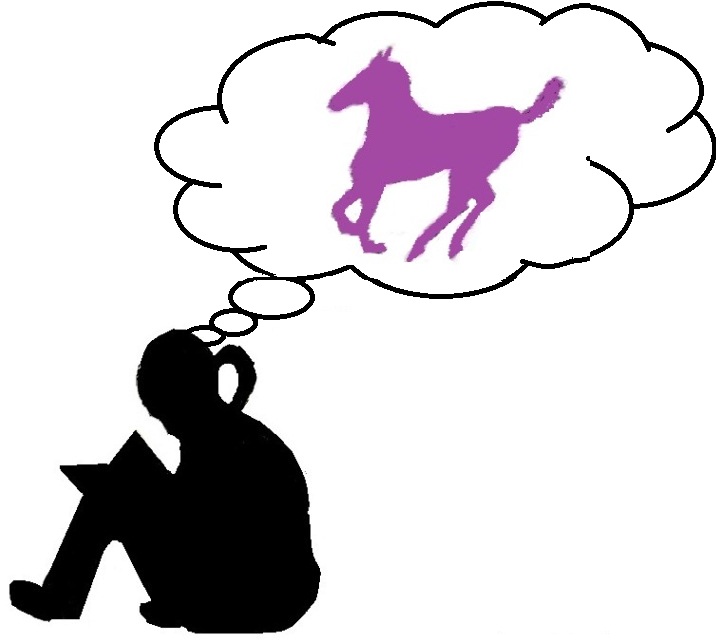 Stories and Books for Girls
This list of best classical children's books showcase the favorite stories of girls in literature.
Adventure, excitement, and the quest to make the world a better place keep these books on the top of the best sellers year after year.
If you know a girl who likes to read - or even one who doesn't - these books will keep her turning the pages for the next adventure.
Girls On The Frontier
Captive Indian
By Lois Lenski
True Story
Ohio and Pennsylvania
1958: French and Indian War
Molly preferred to be outside playing rather than inside studying or doing housework like her sister Betsy. But when she is captured by Indians, she longs for her family and home in Marsh Creek Hollow. At first, Molly resists the efforts of the Seneca to make her one of their own tribe. But eventually she finds a new home and new family.
---
The Cabin Faced West
By Jean Fritz
Pennyslvania Frontier
A true story written by the great-great-grand-daughter of the main character. Ann's family has moved away from town life in the American colonies to the far Western Frontier. At that time, the far West was Western Pennsylvania. Ann is not happy with frontier life, until a very important person comes to her cabin.
---
Sarah Whitcher's Story
By Elizabeth Yates
A true story
1850's
New Hampshire
Sarah is lost in the New Hampshire wilderness. The community unites to look for the child, but with time all hope is lost. Sarah and her father are the only ones who still have hope.
---
The Courage of Sarah Noble
By Alice Dalgliesh
This is the true story of a young girl who travels with her father through the Connecticut wilderness in the early 1700's. Sarah's resolve to be brave is tested when her father leaves her with a tribe of Native Americans. Sarah learns about bravery and friendship.
---
Little House Books
By Laura Ingalls Wilder
Biography
1870's
The most famous of pioneer stories, the Little House books were written to preserve the tales of life on the prairie and growing frontier. More titles following this family are listed in
sets of classic literature.
---
Caddie Woodlawn
By Carol Ryrie Brink
Historical fiction - based on author's grandmother
1860's
Wisconsin
Entertaining story of a spirited pioneer tom-boy
---
Toliver's Secret
By Esther Wood Brady
Grades 4 to 6
Ellen and her mother have gone to live with her grandfather after her father dies in the American Revolution. Now British soldiers have taken up lodging in their home. Ellen knows her grandfather has a secret she is keeping, but never imagined that he was sending messages as a spy for the Americans. When he is injured she needs to take his place. The quick and easy trip turns out to be anything but quick and easy and Ellen needs to keeep her wits about her.
---
Pioneer Girls
Little House Books
By Laura Ingalls Wilder
Biography
1870's
The most famous of pioneer stories, the Little House books were written to preserve the tales of life on the prairie and growing frontier. More titles following this family are listed in
sets of classic literture.
---
Caddie Woodlawn
By Carol Ryrie Brink
Historical fiction - based on author's grandmother
1860's
Wisconsin
Entertaining story of a spirited pioneer tom-boy
---
A Gathering of Days
by Joan W. Blos
1830
Rural New Hampshire
Catherine is fourteen and records all her important notes in her new diary; especially the times she shares with her best friend Cassie who lives on the next farm. It will be a year of change when she gains a new step-mother but looses her best friend. And with talk of slaves escaping to the north, there will be change for their community as well.
---
Sarah Plain and Tall
By Patricia MacLachlan
Historical fiction
Late 1800's
Kansas Prairie
Mail order bride, a widower and his two children
---
Anne of Green Gables
By Lucy Maud Montgomery
Fiction
Late 1800's
Prince Edward Island, Canada
The delightful story of an orphan child who goes to live with on a country farm by mistake. See her other stories in
sets of classic literture.
---
Rebecca of Sunnybrooke Farm
by Kate Douglas Wiggin
Maine, 1890's
Those who like Anne of Green Gables will also enjoy meeting Rebecca, the dark-haired dreamer from Sunnybrook Farm. Raised in poverty by her widowed mother, Rebecca leaves the farm to live with her spinster aunts who have little imagination or comprehension of their adventurous nieces.
---
Pollyanna
By Eleanor Porter
Fiction
Late 1800's
Vermont
Pollyanna is the precocious orphan with an optimistic streak her wealthy pessimistic aunt can't destroy.
---
Daddy Long Legs
By Jean Webster
Fiction
Late 1800's
New England
This story illustrates the changing culture at the turn of the century. Judy was raised in an orphanage, but now has the chance to go to college due to an anonymous donor. She describes her entrance into the wider world through a series of letters to him.
---
More Stories of American Girls
Keep the Lights Burning Abbie
By Carol Ryrie Brink
Based on a true story
1856
Off the coast of Maine
The most important job of a lightkeeper is to save the lives of those at sea. When her father, the lightkeeper is gone, Abbie knows she must keep the lights burning.
---
Strawberry Girl
By Lois Lenski
Birdie Boyer is the strawberry girl who lives on a berry farm in the backwoods of Florida in the early 1900's. The family endures many of the hardships of farming - including heat and cold. But a greater challenge is the brewing feud with their neighbors.
---
The Story of My Life
By Helen Keller
This autobiography of Helen Keller starts with her childhood "discovery" of language, and continues through her life. Unable to see or hear due to an illness in infancy, her teacher and companion, Anne Sullivan, helped her learn to communicate.
More Stories of Children Overcoming Disabilities



---
Behind Rebel Lines
The Incredible Story of Emma Edmonds, Civil War Spy
By Seymour Reit
Biography - 5th Grade and Above
This particular book is a newer version (1988) of a true book no longer in print (
Nurse and Spy in the Union Army
- 1860's.) Emma disguised herself as a man in order to serve in the army. Her ability to disguise herself allowed her to cross enemy lines multiple times in various disguises as a spy. But even the people she was working for never knew who she really was until after the war. Emma successfully appealed to the US Congress in 1884 to have her status as a deserter changed. An incredible story that shows the times in an intriguing light.
Find other classic books from the Civil War.



---
Blue Willow
By Doris Gates
Janey's family lost everything in the Great Depression. Now they move from place to place as migrant workers, the only possession they have left is the Blue Willow plate of her mother's. Janey longs for a friend and a home she can stay in longer than a few weeks. Perhaps here in this abandoned shack her dreams may come true. Or maybe she will lose the one thing she still has.
See our Blue Willow Unit Study to get the most out of this Depression Era book.
---
Roll of Thunder, Hear My Cry
By Mildred Taylor
Published 1976 - Historical Fiction
It is 1933 and Cassie Logan's family live in rural Mississippi. They are one of the few black families who own land, but trouble is brewing over it. Even with Mama working and Papa having to leave home to work on the railroad they may not be able to keep their home. Cassie and her brothers face danger as they learn how racism affects their family. Other stories about the Logan family have also been written by the author.
---
Out of the Dust
By Karen Hesse
Historical Fiction
1934 - 1935
Oklahoma
Written as a series of diary entries, Out of the Dust tells the story of a family in Oklahoma which encounters personal tragedy as well as the Dust Bowl.
---
After the Dancing Days
By Margaret Rostkowsky
Kansas
Grade 5-9
Post WWI Historical Fiction
Anne's father is a physician caring for severely wounded soldiers who have returned from the war. She befriends one of the men now having to face life with painful disfiguring injuries. Anne also learns what really happened to her Uncle Paul who was in the war.
---
Letters from the Corrugated Castle: A Novel of Gold Rush California
by Joan Blos
5th-9th Grade
California Gold Rush
Eldora is an orphan who has moved to California during the Gold Rush with her aunt and uncle - the only family she has ever known. An unexpected letter comes from a wealthy ranch owner stating Eldora is her daughter. Will Eldora be able to go from rags to riches; living in a corrugated house her aunt and uncle made to living in a luxurious ranchero? With changes all around her, Eldora learns the true meaning of family and friends.
---
Girls from Other Lands
A Little Princess
By Francis Hodgkin Burnett
Fiction
1888
England
A story of a British heiress attending a private boarding school in London who loses her father and her fortune.
---
Heidi
By Johanna Spyri
Fiction
1870's
Swiss Alps
Heidi loves living with her grandfather on the Swiss Alps. When moved to the city with a wealthy family where she yearns for her life on the mountain. A favorite classic story of life on the alps.
---
The Diary of Anne Frank
By Anne Frank
This is the real diary, originally written in Dutch, of a Jewish girl who was hiding from the Nazis between 1942 and 1944. She later died in a concentration camp. This is the most serious and reflective of the books on the 7th grade reading list.
World War Two Stories for Kids.



---
Mara, Daughter of the Nile
By Eloise Jarvis McGraw
Historical Fiction
Grades 4 - 8
Ancient Egypt - During the reign of Hatchepsut
1500 BC
Another exciting story of ancient Egypt by the author of the Golden Goblet. Mara is Babylonian by birth, but has been an Egyptian slave as long as she can remember. Because she knows the Babylonian language, she is taken on as a spy by someone trying to other throw Queen Hatchepsut - one of Egypt's most famous pharoahs. But Mara lives a dangerous life as a double spy.
---
Mine For Keeps
Jean Little
Canada
Reading Level: 4th - 8th Grade
A heart touching story of a nine year old girl with cerebral palsy. Sally lives in a school for children with disability but dreams of living with her family. When a rehab center opens in her town, a new life begins for her.
---
National Velvet
By Enid Bagnold
Realistic Fiction
Sussex England - rural
1920's
Reading Level: 5th - 8th Grade
A fourteen year old girl becomes the owner of a marvelous piebald horse and dreams of entering him into the National Championship. Her determination to overcome multiple obstacles reflects the champion-spirit her mother displayed a generation before. Many of the
classical horse stories
are from the late 1800s and early 1900s.
More Stories from the Early 1900's



---
Girl Detectives
Some may argue that these classic detective stories are not truly literature; but no-one will dispute that they are well-loved.
Girls can join
Nancy Drew
, the teenage girl detective; or
Trixie Belden
and her club of friends, or
Cherry Ames
the nurse/detective on their vigilant adventures to solve crimes and prevent injustice.
---