You Are Here:
Middle Ages
Medieval Literature
This list of Medieval literature for kids describes fiction and non-fiction
literature from the Middle Ages.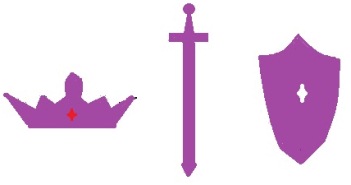 Cars have replaced horses, democracy has replaced feudalism, and modern weapons have replaced the lance and sword. Why read about the Middle Ages anyway? Civilization left medieval life a long time ago.
Or maybe we haven't. Our stories and literature abound with symbolism and concepts from the Middle Ages. From fairy tales to Star Wars we continue to see princesses and monsters, heroes and villains. Perhaps you can say it's just in our blood.
As children read classic Medieval literature, help them recognize it is a very real part of our history. Few people can trace their ancestory back quite that far. And yet, the stories of our ancestors in this mysterious time remain very close to us.
So grab one of the great books from the Middle Ages. The hands of time moved very slowly back then, but they did move. And year after year we moved from the Dark Ages to the modern era. Read about those slow changes, and the men, women and children who witnessed the slow advancement of civilization.
Adam of the Road
Elizabeth Janet Gray
Historical Fiction
1294
Signing of the Magna Carta and the start of the House of Commons are compared
England
Reading Level: 4th - 9th Grade
A young traveling minstrel faces adventures on the road during a period of political change.
---
Trumpeter of Krakow
By Eric Kelly
Historical fiction
Legends from the past as well as a true tradition of the trumpeter of Krakow stopping his song are incorporated
1462
Poland
Joseph finds his family has been the caretaker of the legendary Tranov Crystal. He becomes the trumpeter of Krakow, and finds himself in the middle of suspense and intrigue.
---
Catherine Called Birdy
Karen Cushman
Historical Fiction
1290, England
Catherine has the misfortune of being the daughter of the lord and lady of Stonebridge Manor - with a mere ten servants and small village. While allowed to play with the village children, her position demands that she learn to spin, hem, embroider and other totally distasteful tasks. Worse, as she reaches the age of marriage, her beastly father is planning to marry her off to increase his own standing. But the high-spirited animal-lover with the nickname of Birdy plays multiple tricks to thwart any match. Incredibly witty, often crass (it
is
about the Middle Ages) much of the humour will be missed by upper elementary and middle school students. One could almost call this the female, Medieval version of Tom Sawyer - for the strong-headed girl does change slowly into a wiser young woman.
The same author wrote another story with a medieval girl from the lowest class. See
The Midwife's Apprentice
---
The Black Arrow
By Robert Louis Stevenson
Historical Fiction
1450 - 1480 - The War of the Roses
Reading Level: Middle School and Above
A young knight is betrayed by his guardian who seeks to claim his fortune, as the battle between the houses of York and Lancaster vie for the throne. A fast moving story with suspense, action, and romance.
---
A Proud Taste for Scarlet and Miniver
E.L. Konigsburg
Fictiously written History
12th Century England and France
Eleanor is the famed queen or Robin Hood, mother of King Henry III and Prince John. But this is
her
story. Of her romance-gone-bad with wild King Henry II (who actually imprisoed her.) The setting is the outskirts of heaven in the twentieth century as she waits to see if Henry will finally be admitted to heaven. It sets the stage for her to review the fascinating narrative of her life.
---
The Door In the Wall
Marguerite de Angeli
Historical Fiction
Middle Ages
Bubonic Plague
England
Reading Level: 5th - 8th Grade
A young knight is left by his parents and faces a crippling illness and danger from an attacking army.
---
The Apprentice
Pilar Molina Llorente
Medieval Fiction
Florence, Italy: 16th Century
Reading Level: 6 -9th grade
Although borne into a family of skilled taylors, Arduino's dream is to be painter. But once his father has made him an artist's apprentice, his dream turns from joy to concern to alarm. What secret is hidden in the maestro's dark house?
This story gives a glimpse into the life of medieval apprentices. And while Arduino's dilemma is finally solved, the motiff of destiny and denial or choices shows that not all were so fortunate.
---
Black Fox Of Lorne
Marguerite de Angeli
Medieval Fiction
Scotland - about 9th to 10th century A.D.
Reading Level: 5th - 9th Grade
At the time of the Vikings, two Danish twins leave the land of the their father to settle with their mother's kin in Scotland. Shipwrecked, attacked and imprisoned, the two have a pledge to avenge their father's death and claim their stollen property. But they learn that revenge is not right, and uncover a treasonous plan that is brewing.
---
In Freedom's Cause
G.A. Henty
Medieval Fiction
Scotland - 1297-1311
Reading Level: 7-12th grade
The tale of William Wallace and Robert Bruce as only G.A. Henty can write it. Archie Forbes is a fictitious nobleman whose feud with the neighboring Kerrs brings him into the camp of Wallace. A fast action tale that dramatizes the Scottish Wars of Independence. Also available as a dramatic audio. Enrich your reading with our
In Freedom's Cause Unit Study
with vocabulary words, maps, reading comprehension questions, timelines, hands-on activities and more.
---
I Juan de Pareja
By Elizabeth Borton de Trevino
True Story, Spain, 1650
5th-9th Grade
Diego Velazquez was a famous painter even in his day. His slave, Juan, helps him prepares his canvases and mix his colors. It's a relatively easy life for a slave, except Juan has a terrible secret: he himself is an artist because he has learned art techniques from his master. But it is illegal for a slave to paint, and if anyone finds out he and his master will be in trouble.
---
The Samurai's Tale
By Erik Christian Haugaard
16th century Japan
Reading Level: 5th to 8th Grade
Taro is the orphaned son of Samurai warrior who has become a slave to one of his father's enemies. Driven to become a samurai himself, he becomes embroiled in the raging civil war and political intrigue that will determine the destiny of Japan. Sequels to this book include
The Boy and the Samurai
and
The Revenge of the Forty Seven Samurai
. Copyright 1984.
---
The Story of King Arthur and His Knights
Howard Pyle
Medieval Legend
England
Reading Level: 5th - 10th Grade
King Arthur belongs to the legends of old - in fact studying how the legends developed is itself a study of history. However, in reading the Arthurian tales many aspects of midieval life is reflected. Pyle's 1900 version is the classic edition.
---
The Once and Future King
T.H. White
Medieval Legend
England
Reading Level: Middle and High School
For those who loved Howard Pyle's story of King Arthur, there are many other classic versions of this unusual tale. T.H. White wrote four Arthurian novels which were combined into one volume: The Once and Future King. A very serious and indepth classic.
---
Le Mort d'Arthur
by Thomas Malory
Medieval Legend
England
Reading Level: High School The title is translated "The Death of Arthur" from French. This version of the King Arthur tales portrays the tragedy of the Arthurian legends. An important work for the dedicated fans of King Arthur.
---
The Adventures of Robin Hood
Howard Pyle
Medieval Legend
England
Reading Level: 5th - 10th Grade
There are many versions of the Robin Hood story, but Pyle's 1880 edition is the best known. In this book he wove numerous legends of the famous outlaw into one well-loved story. While literary scholars continue to debate authenticity of Robin Hood, the historical setting is real. Go back in time to when England was governed by common law, King Richard was on the crusades, and Prince John sat on the throne.
---
Good Masters! Sweet Ladies!
Voices From a Medieval Village
Laura Schlitz
Short monologues on Medieval Life
4th to 8th Grade
2008 Newbery
Here is a different type of book. There are 19 short monologues or one person skits as spoken by different children in the village. The miller's son, the lord's daughter, the glass blower's apprentice and many more tell about their day in prose and verse. It is particularly interesting when a person mentioned by one character gives their own monologue on a different day.
This is not intended to be read in one sitting. It would make an interesting activity for a small group of students, each who can give their own little speech. (Memorized or read.) That, in fact, was what the book was written for by an elementary school librarian.
---
Dragon Stories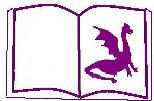 Dragon legends are a popular theme in medieval literature. Know any young dragon enthusiasts? Our list of
stories about dragons
will keep them reading and asking for more.