She Dreams of Being Reunited With Her Mother
by Karen Newell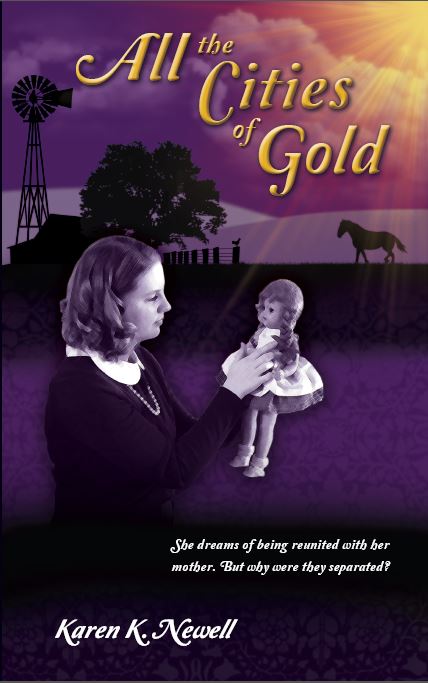 An unwed mother,
an old world martyr,
and an indentured servant...

Will the shadows of her family's past prevent Donna from being reunited with her mother?



But Why Were They Separated?
In 1948 fourteen year old Donna traveled from from Massachusets by train to return to her childhood home in Kansas. There she tried to unravel the threads which led to her separation from her family.
While she is looking for an ally that will allow her to live with mother, other relatives have other plans for her and her brothers.
All The Cities of Gold
A true story for middle school and above that describes one girl's journey to reconnect with her family. Themes in the story include:
Family, and the meaning of family
Adoption in the early 1900's
Kansas history
Contrast between the cultures in Kansas and Massachusets
Forgiveness & Bitterness
Life in transient camps before the Depression
Indentured Servants & The Overseers of the Poor
Scotland's Killing Time (1680's)
Buy All the Cities of Gold
---
Prefer Amazon.com?
Also available on Amazon.com and Kindle.