Technology Unit Study
The MatchCard Science Technology Unit Study will compute with your techno-savvy and not-so-techie students. Valuable information, hands-on projects, game-like review, and a gentle approach will build their awareness of the technology around us.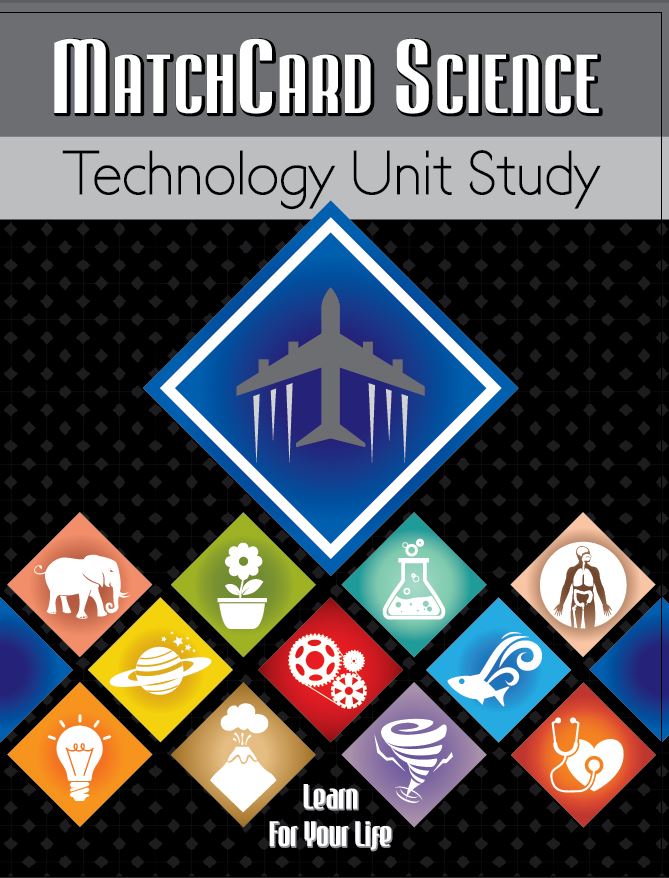 FREE student MatchCards at the bottom of this page.



&nbsp &nbsp &nbsp &nbsp &nbsp &nbsp &nbsp &nbsp &nbsp &nbsp &nbsp &nbsp &nbsp &nbsp &nbsp &nbsp &nbsp &nbsp &nbsp &nbsp

About MatchCard Science

Find out more about
MatchCard Science Unit Studies
. Your 3rd to 8th grade students will thrive with individualized projects, hands-on demonstrations, and content review and mastery.
Technology Objectives
These are the six weekly objectives for your technology unit study.
1. Construct four types of bridges.
2. Explain how four different forces affect an airplane in the air.
3. Describe the major parts of an electronic system.
4. Identify the functio of devices on a circuit board.
5. Count to 10,000 using the binary number system.
6. Identify the main parts of a personal computer system.
7. Describe how a laser beam is formed.
8. Describe the principles and ethics of robotics.
9. List the four steps of combustion in an engine.


Using MatchCard Science Technology MatchCards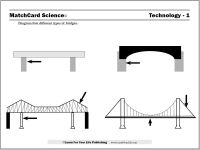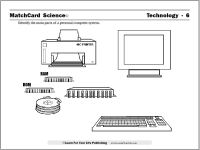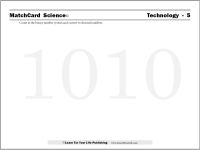 There is one MatchCard for each of the nine objectives.
How do the MatchCards help your students learn about science?
The Answer Key gives you important information that needs to be taught.
Students will place the information pieces on the correct location of their MatchCard.
Daily review is as simple as playing a game. A few minutes a day makes them masters of the content they hae learned.
Every week you will use the corresponding MatchCard to teach the objective. In addition, the students review 5 previously learned MatchCards two or three times per week. This game-like activity is a favorite activity of many students. The Instructor's Guide gives you more ideas on organizing and using the MatchCards.



Get the Technology MatchCard Unit Study
The Technology Unit Study is available in 3 formats for your convenience:
Soft Cover Edition: The complete unit study with student and teacher materials bound together.
Download: Everything for students and teachers in the softcover edition can be printed from your computer. No waiting for the mailman!
Free Student materials only: No teachers guide, answer key, or learning activities.
Downloadable Unit Study: $3.99

Includes all Student & Teacher Materials



---
Buy the Book: $8.99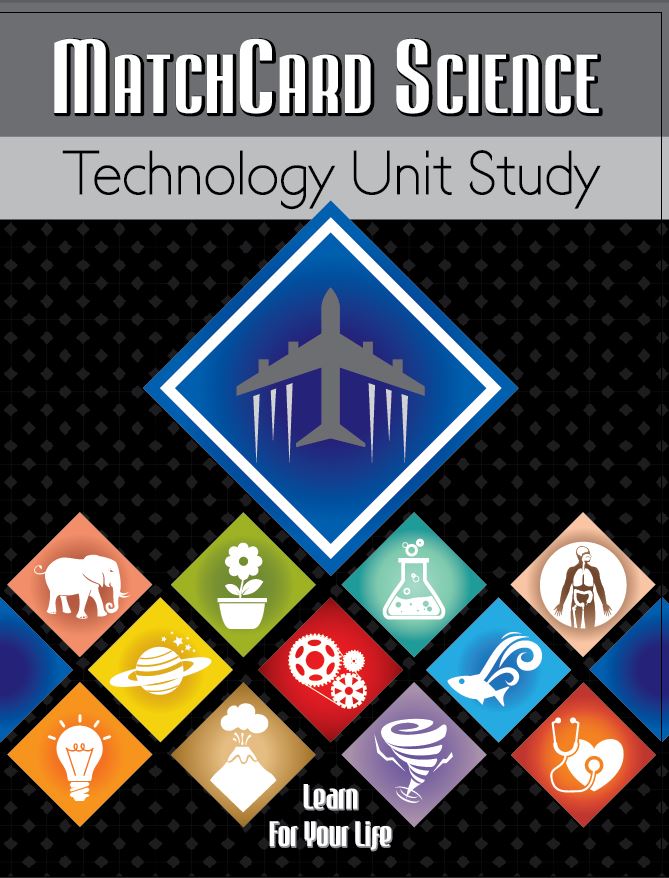 Soft Cover Book Mailed to Your Home
Includes all Student & Teacher Materials


---
Student MatchCards: Free
Includes all student materials. Teacher's key is not included.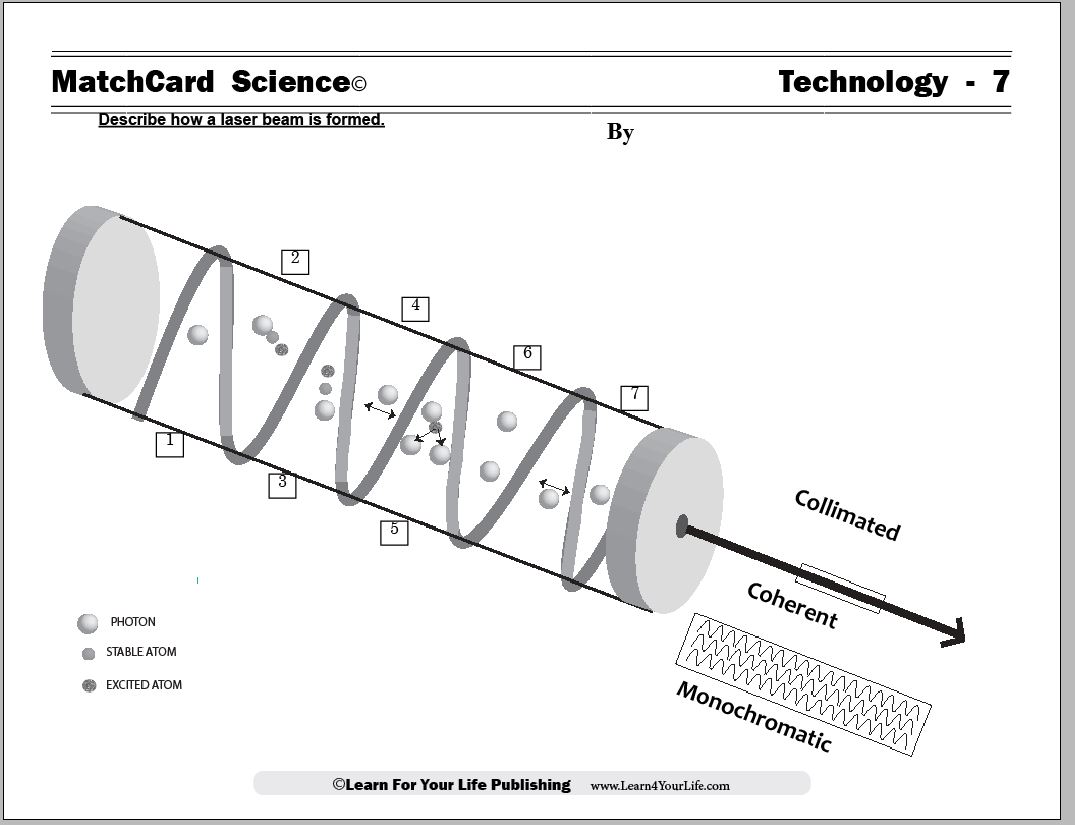 Fill out the form below for free student materials.
All student materials are included in each of the paid formats. For your convenience here is a list of all free MatchCard Science curriculum downloads.