You Are Here:
Funny Stories
Funny Stories For Kids
This list of funny stories for kids contains the classical literature with humor and amusement for all. And these entertaining tales reveal the funny side of human nature.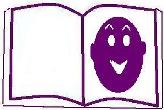 The Borrowers
Mary Norton
Reading Level: 4th - 8th Grade This award winning book will not only entertain your off-spring, it will help them understand where their mismatched socks and missing homework went to. Miniature people, called "the borrowers," are lurking under floorboards and behind light fixtures in your house. Here is the adventure of one tiny family who was threatened by the possibility of discovery.
---
My Father's Dragon
By Ruth Gannett
Reading Level: 3-4th grade (Great read out loud book to children as young as four years.)
A silly story about a boy who goes to an island to rescue a baby dragon, and tricks the fiercest of wildest animals with mundane objects in his back pack. Two other funny stories for kids are in a
set of books
by this author.
---
The Bears On Hemlock Mountain
By Alice Dalgliesh
True Story - Humorous Ending
Reading Level: 3-4th grade
A folk tale from Pennsyvlania with a humourous ending. Easy to read chapter book.
---
Pippi Longstocking
By Astrid Lindgren
Fiction: Humor
Reading Level: 3-5th grade
A super-strong, independent minded girl moves in to the house next door. She has poor manners, a big heart, constant adventures and super human strength. A new edition has been translated from the original language in honor of the Swedish author's 100th birthday.
---
Mr Popper's Penguins
By Richard and Florence Atwater
Fiction
Reading Level: 3-4th grade
This story has entertained generations of children, just as the performing penguins entertained the crowds. Mr. Popper's logic also leaves children giggling.
---
Cheaper By The Dozen
By Frank B. Gilbreth, Jr and Ernestine Gilbreth Carey
Autobiography
Reading Level: 3rd to 6th Grade
A father of 12 uses his children to study time and motion. An entertaining classic of family life in the early 1900's.
---
The Adventures of Tom Sawyer
By Mark Twain
Fiction; Historic Fiction
Reading Level: 4th grade and above
Mark Twain's style, as well as Tom Sawyer's antics, have humored children and adults for over 125 years. Twain has written many funny stories for kids and adults.
---
The Hobbit
By J.R.R. Tolkien
Fiction: Fantasy
Reading Level: 5th grade and above; Read aloud to younger children
Tolkien created these imaginary people to populate the mythical Middle Earth, along with dwarves, elves, goblins and other creatures. Hobbits do not like adventures, but this is the story of a particular hobbit, Bilbo Baggins, who finds himself surrounded by 13 dwarves, and old wizzard, and a series of unexpected adventures.
---
The Story of Dr. Doolittle
Hugh Lofting
Fiction
Reading Level: 3rd to 5th grade
A somewhat ridiculous tale of a doctor who is loved by animals and can speak their language.
---
Harriet The Spy
Louise Fitzhugh
Fiction
Reading and Interest Level: 5th - 6th grade
Guess what Harriet wants to be when she grows up? Yep, a spy. She starts by practicing on her family, neighbors, and classmates and keeping her spy notes and thoughts in a private notebook. The problem is, Harriet writes everything she thinks, and not everything she thinks is nice. Guess what happens when others get a hold of her notebook! A humorous and serious story of 6th grade girl trying to make sense of relationships and the world.
---
From the Mixed-up Files of Mrfs. Basil E.. Frankweiler
By E.L Konigsburg
4th - 6th Grade
All of the injustices in the world make Claudia want to run away from home and she has enough sense to choose the best companion for her plans: her younger brother James. But then they get mixed up with a mystery in a museum and an eccentric wealthy widow, their plans turn out different than either expected. Newbery Award winner with a humorous look into the reasoning of the two runaways.