You Are Here:
Kaleidos Language Arts Curriculum
Kaleidos Language Arts
Building strong writers with good form: step-by-step.

Writing is the backbone of this year-long, comprehensive language arts program. Kid-tested classical literature, pain-free grammar, spelling, and punctuation and interactive computer and speaking activities produce communicators with good form and strong skills.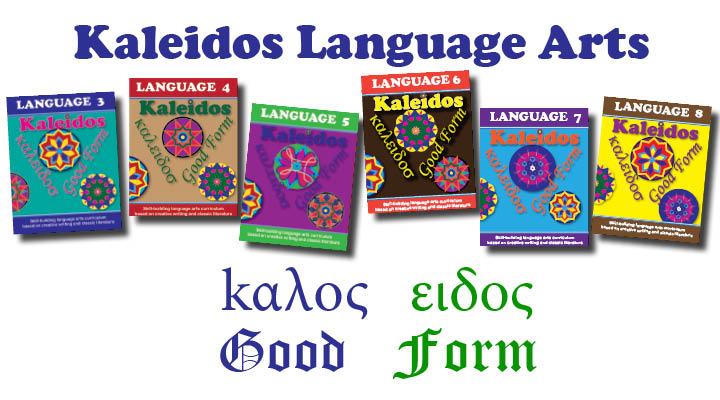 What is Kaleidos Language Arts?
Kaleidos is a language arts curriculum by grade level with lessons that combine literature, writing, spelling, grammar, speaking, keyboarding, and computer-technology.
Language Arts with a Love for Literature and Writing
Each grade has thirteen great classics that have withstood two of literature's toughest tests: kids and time.
Adventure, life-changing dilemmas, and thought-provoking conflicts that distinguish classical literature from popular literature do more than just strengthen reading skills. Literature deepens an individual's ability to recognize different perspectives and apply changeless principles to changing dilemmas. Literature enables students to think more abstractly at a younger age and empathize with other people.
Students can earn a certificate for reading ten of the thirteen classical books during their academic year.
What About Writing?
Twice weekly lessons from
Write On, The Kid-Friendly, Mother-Pleasing, Gentle Way to Learn to Write
provide students with a wide variety of different types of writing activities. Student models in the book will boost your students' confidence in their ability to tackle each objective, and motivates them to write about the subjects of interest to them.
Each year a six-week module allows a student to work on their large research report without the additional efforts of the other aspects of language (grammar, spelling, etc.) This module can be inserted anywhere in the school year that is convenient for you.
What Other Subjects are Included?
The weekly lesson plans include include:
Spelling: Syllable Savvy Spelling
Grammar:

Punctuation With A Punch - A supplement in the book for 4th and 5th Grade
Acting Out the Parts of Speech - Included in the appendix of the book
Essential English Grammar: Used in 5th - 8th grade to teach the basic rules of grammar and punctuation
The Big Bad Grammar Slammer - an interactive guide to diagramming with a review game

Computer: Lesson plans list keyboarding and computer skill lessons for completion
Speaking: Once or twice a week students prepare a presentation of only a few minutes regarding their literature or writing studies.
Special Projects
To add variety and to put some of those computer and speaking skills to good use, five or six special projects are listed each year. This gives the students the opportunity to make PowerPoint presentations, develop interactive time-lines, create a short skit, make a news broadcast, or other project to boost creativity and share their written work.
What Do My Students Gain From Using Kaleidos?
Kaleidos exists to improve communication skills by fostering a love for learning and reading and boosting confidence in writing.
While mechanical and basic skills are covered, the focus is on writing and literature for life. Students will find:
Learning to write based on topics they are interested in
Literary analysis that is fun to do
Speaking activities
Ways to share their writing
Grammar and mechanics which support their communication goals
How Does Kaleidos Help Me Teach?
These features help you maximize your teaching while minimizing preparation time:
The Instructor's Guide inside the Kaleidos manual explains how to individualize the program for all students, including those who are advanced or remedial
The Year At A Glance Chart provides the overall direction of the year AND lists the type of writing done each week
The Weekly Chart lists all the activities in an easy to use format
Suggestions and clarifications for the daily activities are listed in the relevant week
Poems for poetry study are included on the poetry pages
Additional resources are included in the appendices.
Look at Each Level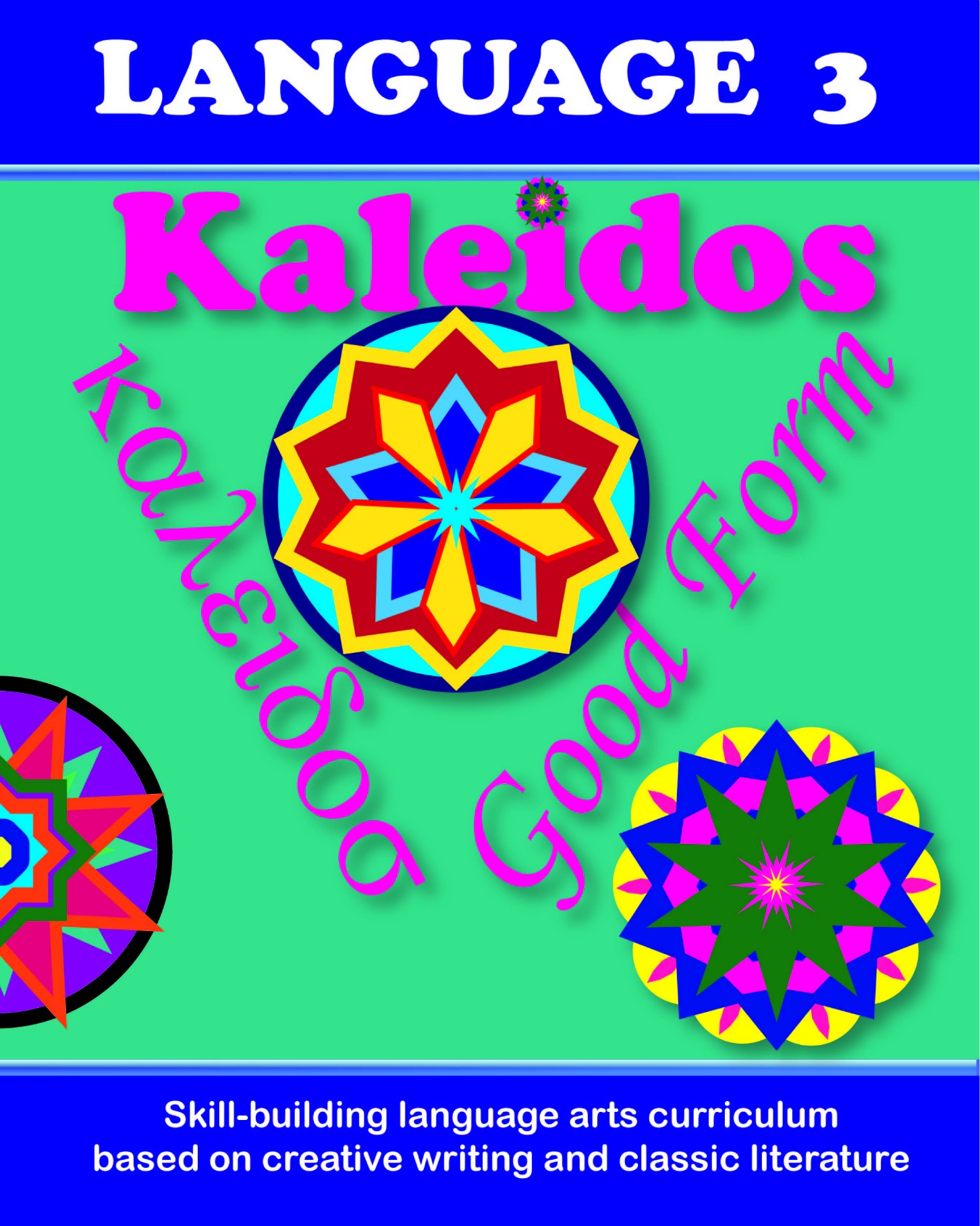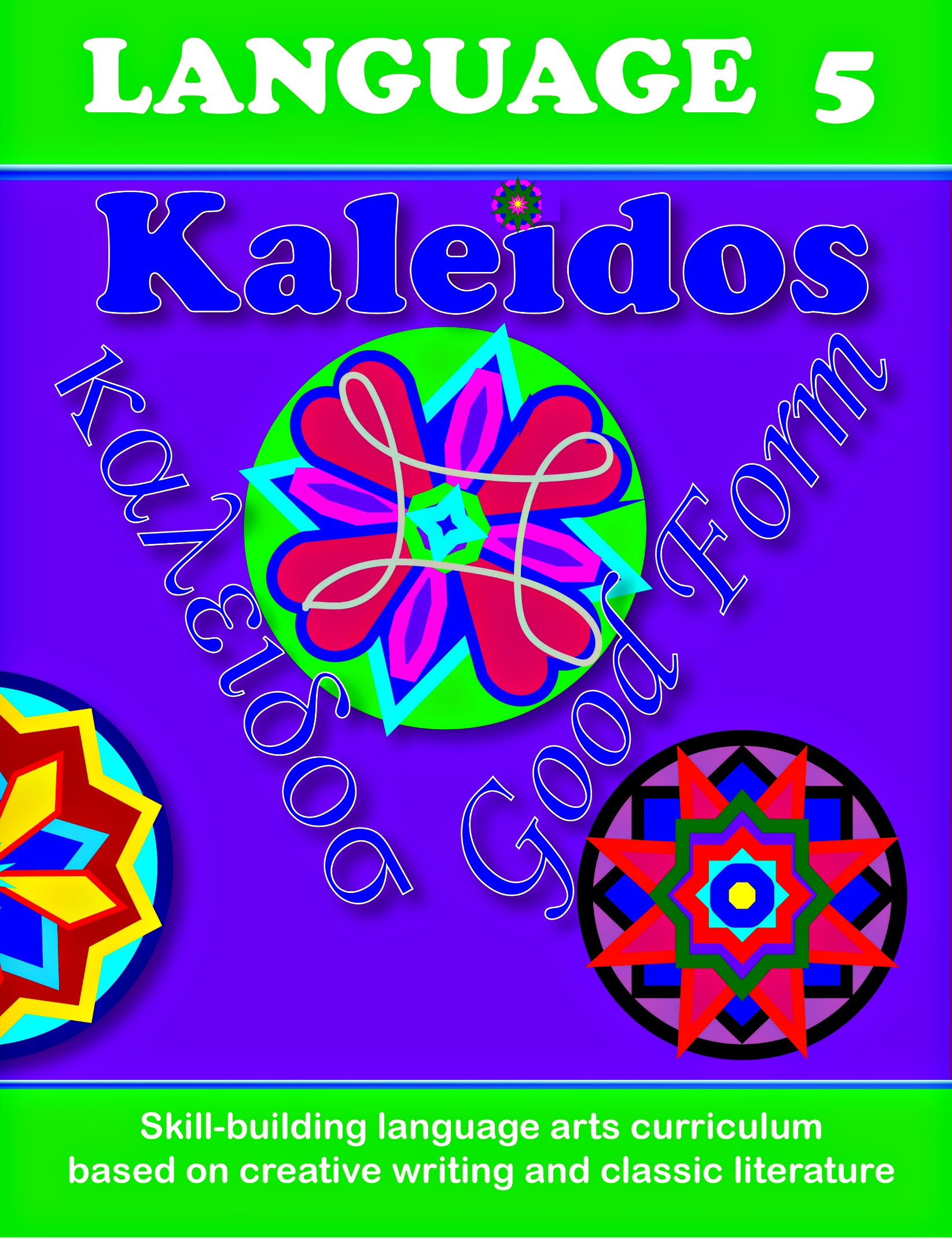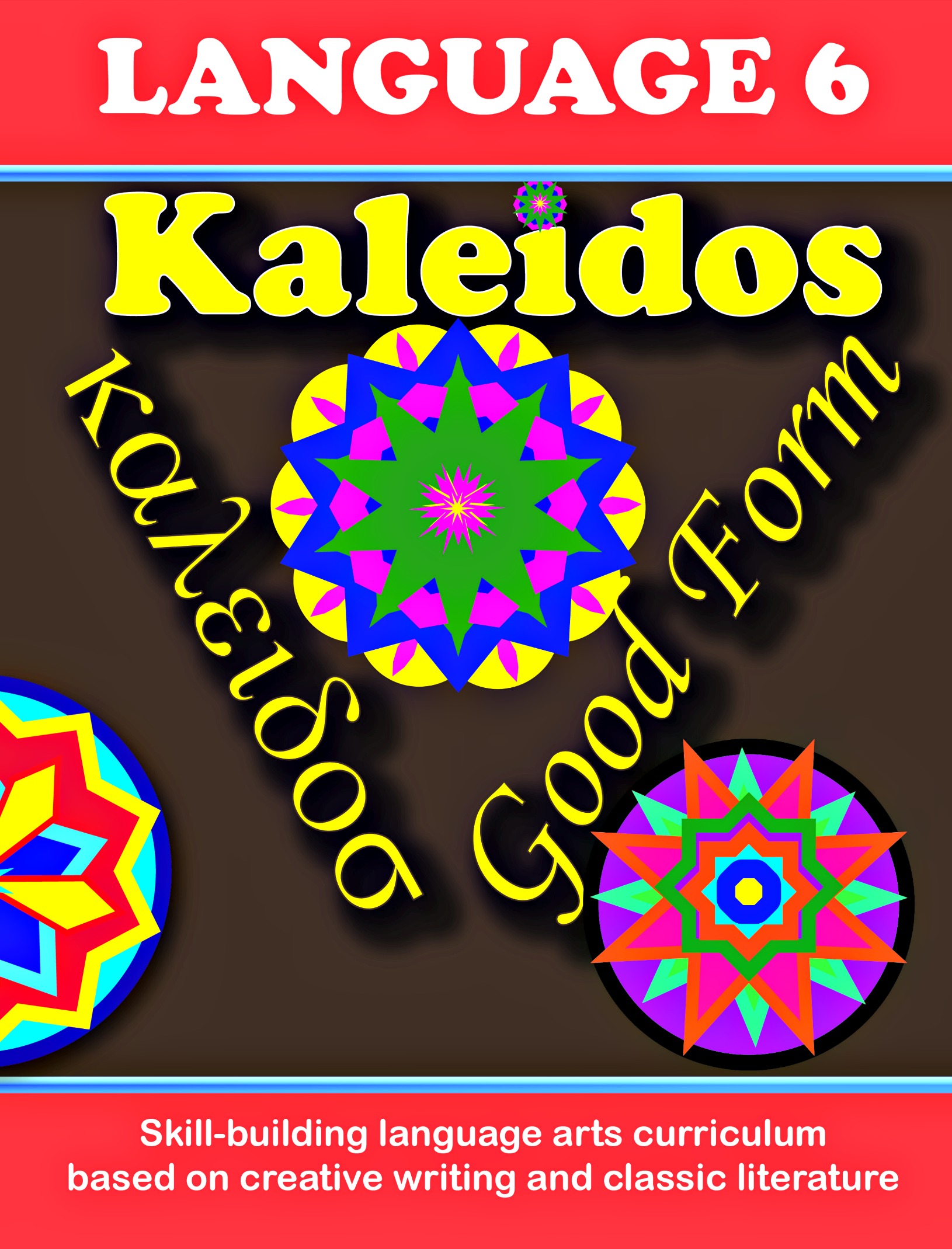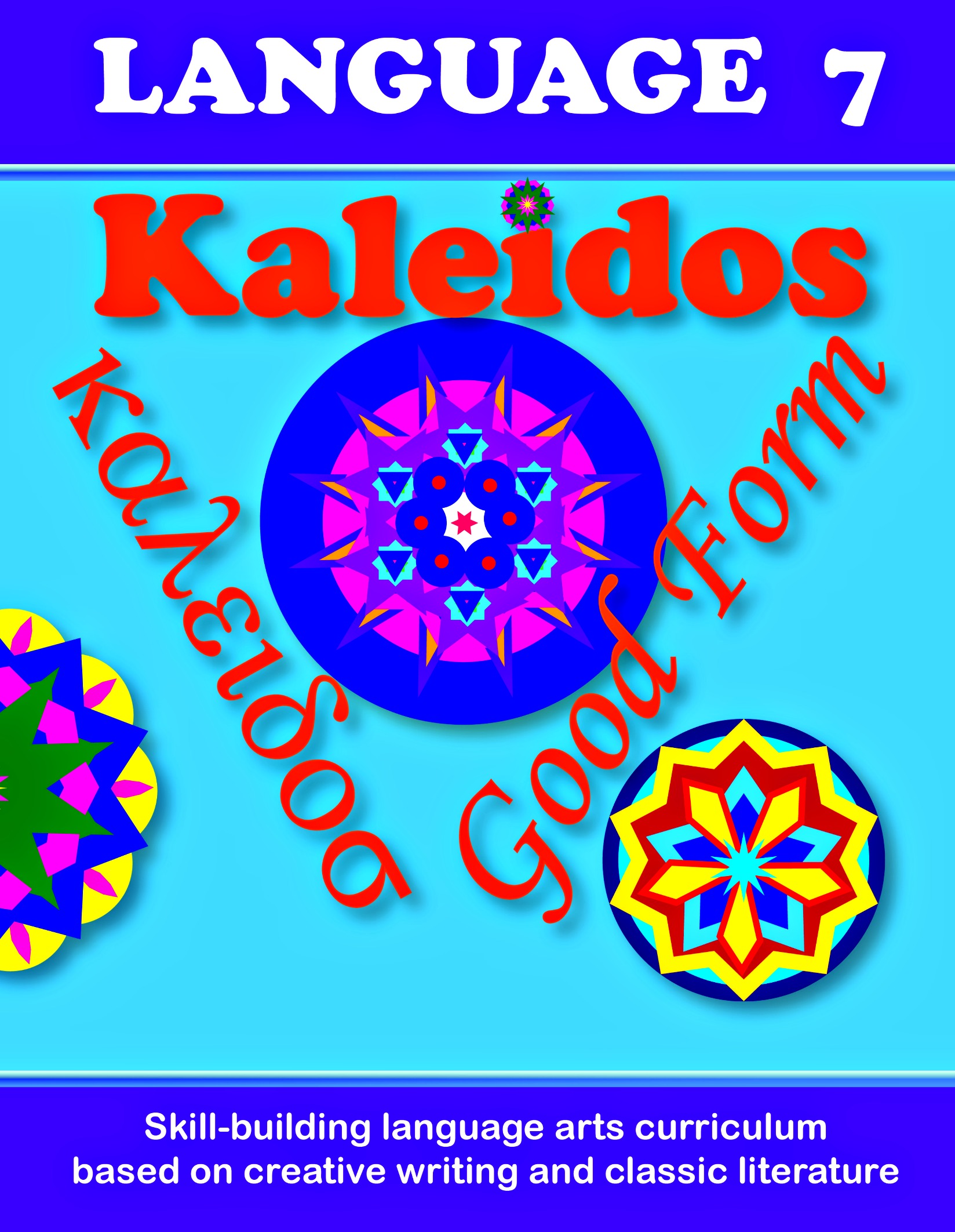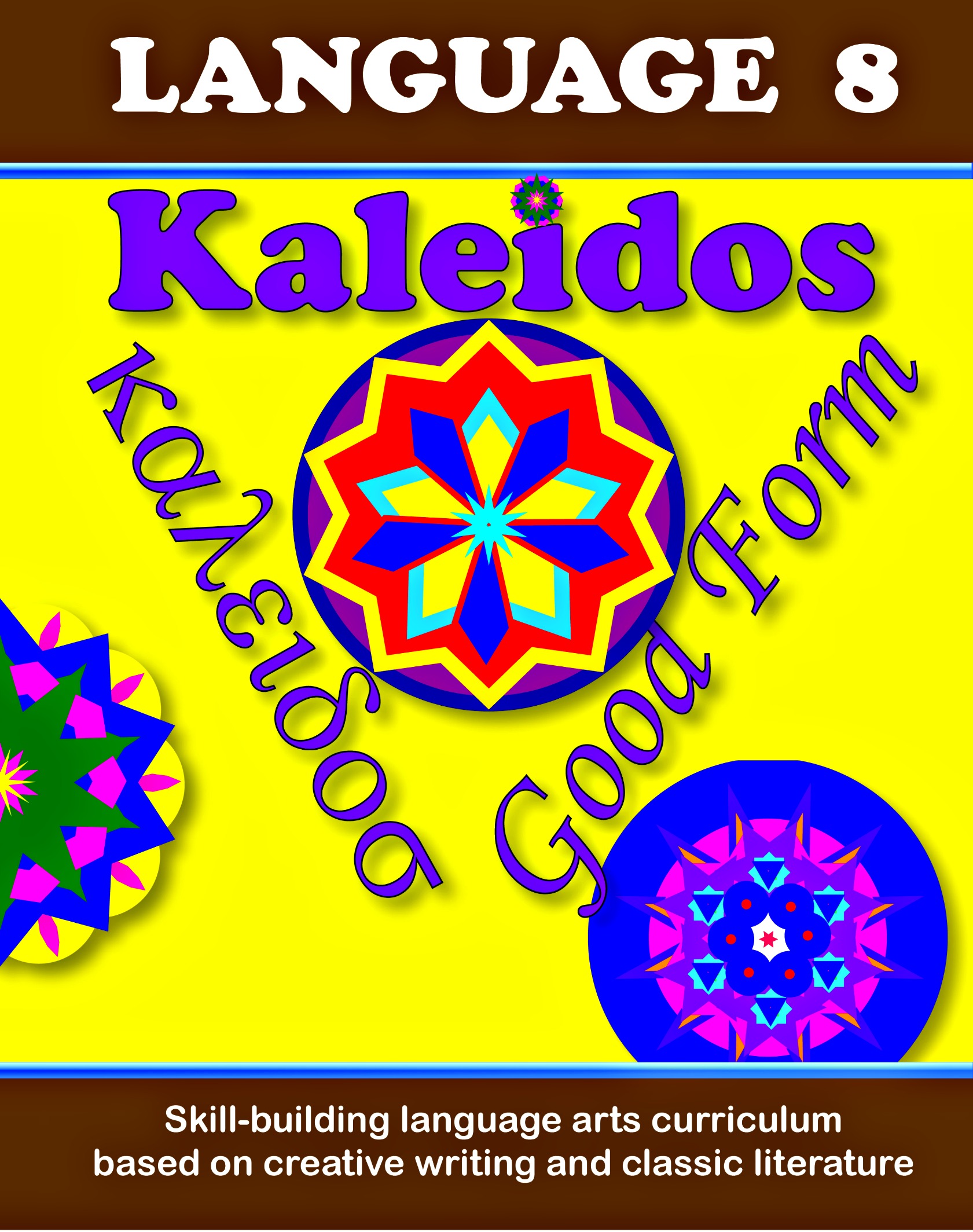 Take a look at each grade level to see the books and writing activities each year.
You can also find a list of each book for each grade level with our
Reading Lists by Grade.
Buy Kaleidos
Choose your grade level from the drop down box. Kaleidos is a soft cover manual that will be shipped to you within two business days.
Unit Studies You'll Love
Kaleidos is an on-going work in progress spanning several decades. Currently we are creating vocabulary book marks so students quite literally have the vocabulary at their fingertips. Multi-dimensional unit studies with hands-on activities are in development. Movie-night suggestions and further reading recommendations continue to expand. Stay in touch and enjoy the new features as they grow.