Christmas Stories
Classic Christmas Tales for Children
The stories of Christmas pass the meaning of the holiday from generation to generation as children hear about holidays in the past. This is a list of the worlds most loved Christmas stories for kids. You will want to make these stories as much a part of your family tradition as the Christmas tree.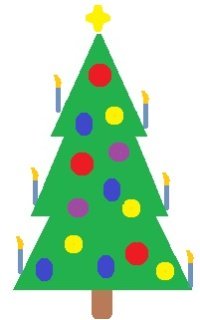 The Christmas Story
New Testament
The Christmas Story from the Bible tells the story of Jesus birth in a humble cattle stall. These short verses contain the message that has been loved for over two thousand years.
Matthew 1:18 - 2:23
Luke 1:1 - 2:52
John 1:1-13
---
The Christmas Carol
By Charles Dickens
A cantankerous, greedy miser; his poor but generous book-keeper; a crippled boy; and the spirits of Christmas past, present, and future meet in this classic Christmas tale. Even Ebenezer Scrooge can be touched by Christmas.
---
The Gift of the Magi
By O. Henry
A beautifully, touching story of a young married couple who each yearn to buy their beloved a gift they cannot afford. On the surface, a very sad story; upon reflection - a masterpiece. While Christmas Day may not bring these two the outcome they longed for, one can imagine the strength and joy this day will have on the two in the future.
---
The Elves and The Shoemaker
By the Brothers Grimm
This classic Christmas fable is about a poor shoemaker who only has enough leather to make one more pair of shoes. But night after night a little miracle occurs; and he and his wife leave a Christmas present for the elves who appear in his shop.
---
The Old Shoemaker
By Leo Tolstoy
This story is not the same as the story above about the Elves and the Shoemaker. A Russian Christmas tale about a shoemaker, Papa Panov, who prepares for a visit from Jesus and discovers an important secret. Different translations use different titles including: "Papa Panov's Special Christmas", and "The Old Cobbler."
---
The Best Christmas Pageant Ever
By Barbara Robinson
Realistic Fiction
Interest Level: 1st to adult
Reading Level: 4th - 6th grade
This endearing story tells how a church steeped in its own seasonal tradition is confronted with the real meaning of Christmas when a family of poorly behaved children takes over their annual Christmas pageant. Humorous and entertaining, it also brings insight and a reminder of the humble beginnings of the holiday.
---
Light at Tern Rock
By Julia Sauer
Interest Level: 2 - 6 grade
Reading Level: 4 - 6 grade
What would happen if you were stuck on a deserted island during the Christmas season? Ronnie and his aunt find out when the light keeper fails to keep his promise to return in time for the holiday. Ronnie learns about bitterness and forgiveness, as well as the importance of putting others before himself.
---
Short Christmas Stories
Little Match Girl
By Hans Christian Anderson
Like many of the stories by Hans Christian Anderson, this is a sad but beautiful tale of a poor girl who sells matches to try to support herself in a cold, bitter winter. She sees a vision of her beloved grandmother, who takes the little girl with her to heaven.
Little Match Girl Online.

Also look for YouTube clips of Little Match Girl


---
The Fir Tree
By Hans Christian Anderson
The fir tree watched as other evergreen trees were taken from the wood to be Christmas trees and longed to join them. When his turn finally came, it was a glorious day. But, in the end, his fate was that of the other trees.
---
The Burglar's Christmas
By Willa Cather
Interest Level: 4th Grade and up
Reading Level: 7th Grade and up
A prodigal son in the Victorian-era returns home on Christmas Eve to find uncondictional love and welcome from his mother. Vocabulary may be too advanced for many grade school children. Useful for doing a character analysis for middle school and above.
Free download of The Burglar's Christmas"
Christmas Picture Books
Classic Christmas Stories for Young Children
The Night Before Christmas
By Clement Moore
Can you name the eight reindeer from this 1823 poem? While this is one of the most famous poems, it does have phrases that are a bit archaic for today's generation. The illustrated edition makes reading it enjoyable for kids and adults.
Answer: Dasher, Dancer, Prancer, Vixen, Comet, Cupid, Donner and Blitzen. The last two names mean "Thunder" and "Lightening" in Dutch.
---
The Christmas Miracle of Jonathan Toomey
By Susan Wojciechowski
Jonathan Toomey was a woodcarver the villagers call Mr. Gloomy, not understanding the pain that caused him to stay away from others. When a widow and her seven year old son ask him to carve the figures in their nativity set, he gruffly agrees. But slowly a change comes over Mr. Toomey.
A newer picture book (published 1995), this story can be read to the whole family from preschoolers to teens.
---
Mr. Willowby's Christmas Tree
By Robert Barry
When the beautiful tree in Mr. Willowby's mansion is too tall, all the animals get to enjoy the Christmas spirit. A classic your children will remember.
---
Cranberry Christmas
By Wende and Harry Devlin
An old sea captain has a Christmas surprise for the children of his Cranberryport who have been forbidden to skate on the old pond.
---
Bear Stays Up For Christmas
By Karma Wilson
A new but delightful book about a bear who shares Cbristmas with his friends. Adorable pictures and enjoyable rhyme.
---
Christmas at Your House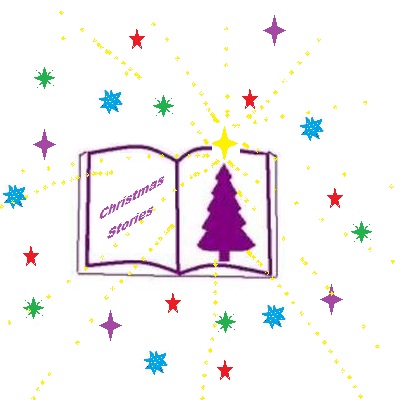 Holiday Traditions to Remember
Yes, I know that latest electronic game and well-advertized new toy will likely be higher on your child's wish list than books.
And when books are unwrapped, they sometimes fail to get the same gasps of glee that plastic gadgets produce.
But wait.
How long does it take before they get
bored
of their much-desired, have-to-have, I'll-never-be-bored again McGadget?
Yep, not long.
Stories last forever. The book that was placed on the shelf becomes a treasure when the toy wears off, or gets lost or broken.
I'm not suggesting you give NO toys and give ALL books (or their electronic equivalencies.) No, no, I would certainly become the Grinch quite quickly. But I do have three suggestions that I will guarantee will make your holidays better and your children will remember in a positive way.
Read a Christmas classic with your child this year. If you are an out of town grandparent or aunt or uncle, send it to them after Thanksgiving.

Add the Christmas story to your tradition of putting up the tree and wrapping the presents. After one or two years, the kids will think it is an essential part of their life to have a Christmas story read to them, long after they have been reading themselves.


Give a book for the whole family to read together after Christmas.

It's a fact. January produces an emotional slump in most families. Counteract it with a great story. In addition, see all the benefits of reading aloud to your children - even when they are grown.


Give each child a book every year. Honestly, it is easier to find good books than it is to buy toys or clothes. It is a tradition that builds the mind and feeds the heart. Go ahead and get the gizmos and gadgets if you must (I do). But whether we are talking about a kid who has it all, or a child in an impoverished setting - good stories will make them richer.