You Are Here:
Blue Willow
Blue Willow Unit Study
Based on the Newbery Honor book by Doris Gates
Our Blue Willow Unit Study will guide your 4th - 6th grade student in their reading of this Depression Era story. Not only will your students enjoy the story of one family's struggle and triumph, they will be introduced to elements of literature in a friendly and painless way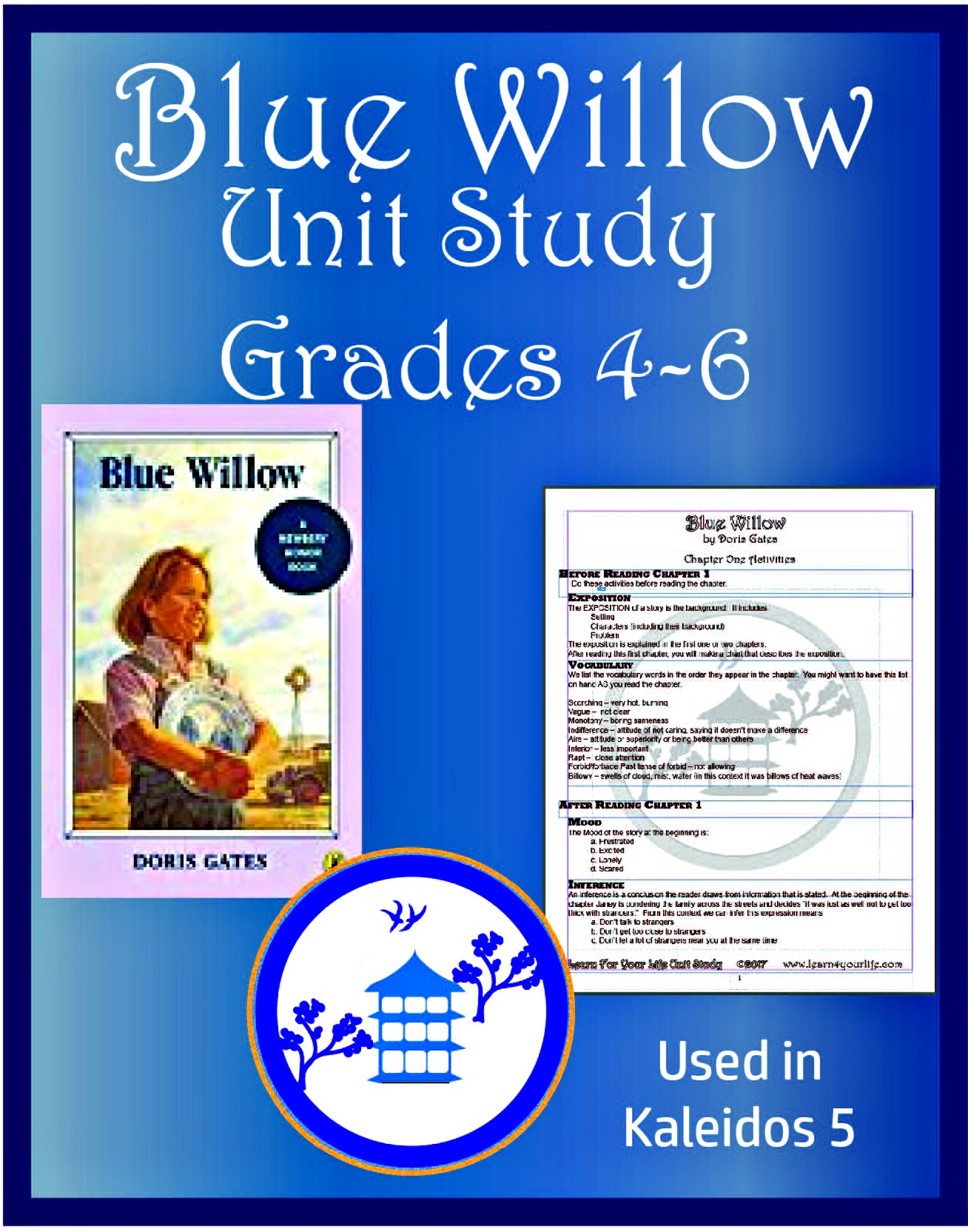 Summary of Blue Willow
Janey and her parents have just moved into an abandoned, run-down, leaky shack - a real break of good luck for her migrant family who lost their family farm and lived in migrant camps during the 1930s. The small, lonely Janey desperately hopes to stay longer than a few weeks before they need to move on to the next camp, especially when she meets Lupe, her first friend. She shares with Lupe her only treasure, a blue willow plate that once belonged to her great-great grandmother, and all that is left of her life before they lost the farm.
But luck doesn't seem to be on their side. First her step-mother becomes ill, and then they need to pay rent on the leaky shack. When the rent collector comes and gets into an argument with her father, Janey has to make a quick decision. Should she sacrifice her prized blue willow plate in order to provide one more month's rent?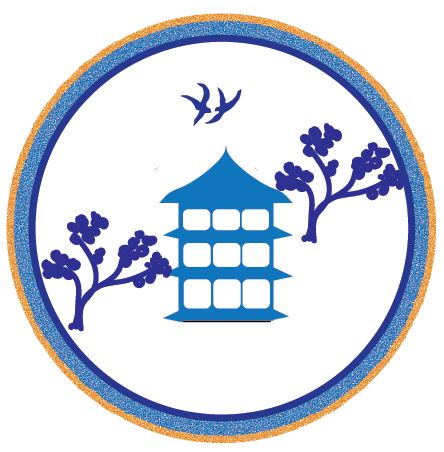 About The Blue Willow Story
Published in 1941, Blue Willow earned multiple awards including Newbery Honor. Often called "Grapes of Wrath for children," Blue Willow created a controversy in children's literature. It was one of the first books of realistic fiction that showed children struggling with the social problems of their time and was well-received by the public who was still recovering in many ways from the recent Depression. Almost 80 years later, it remains a readable and enjoyable story while gently introducing children to the struggles of their great-great grandparents.
Blue Willow Unit Study Guide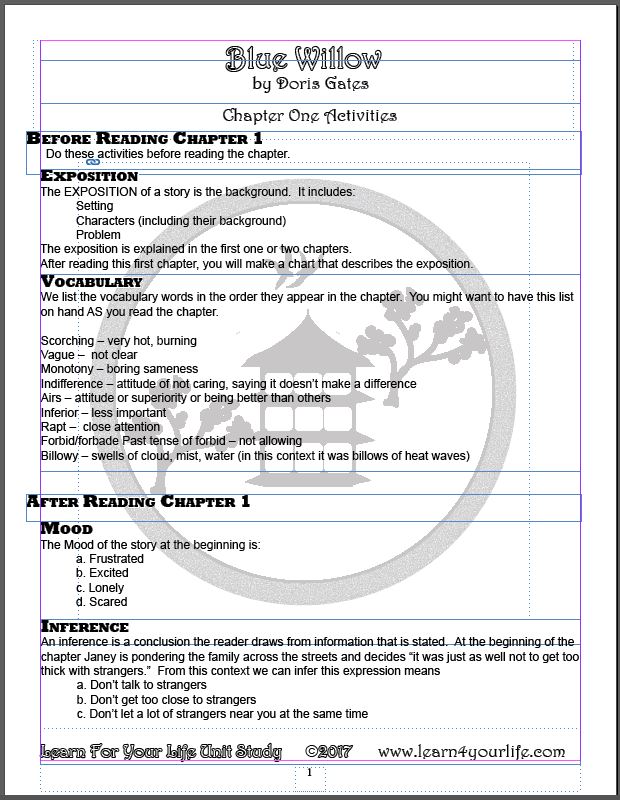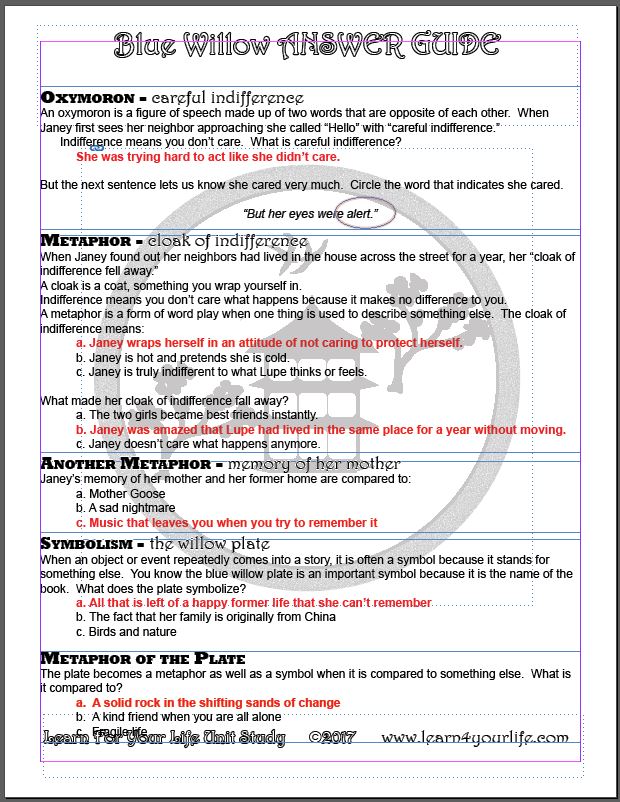 Student Guide AND Teacher's Answer Key Included
$2.99 Download - 34 pages


About Our Blue Willow Unit Study Guide
Our study guide consists of 34 pages: 17 pages of student worksheets and 17 pages of corresponding answers for the teacher.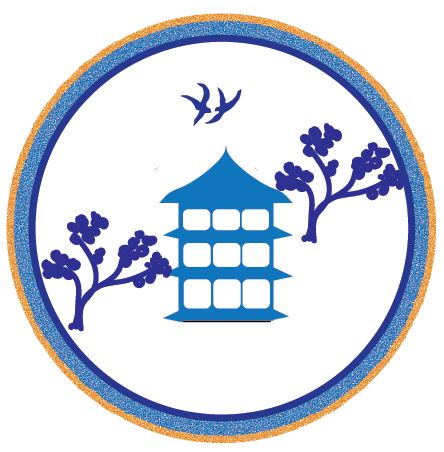 Elements Included In this Unit Study
Here are the literary elements introduced in this unit study:
Exposition (setting, characters, situation)
Expansion of the Exposition
Contrasting denouement
Action Plot
Climax (discussion with the Andersons in Chapter 10)
Types of Conflict (person vs fate in the first chapters, then person vs person when confronted with Bounce, the rent collector)
Themes in The Story (security, belonging, family, courage)
Mood
Inference
Oxymoron
Metaphor
Simile
Symbolism
Contrasting characters
Anthropomorphism
Foreshadowing
Allusion
Looking Closer
This unit study gives students the chance to look closer at these issues:
Great Depression
Migrant Camps and Schools
Cross cultural friendships
Inflation in prices (what could a nickel by then and now)
and, of course, blue willow china.
Multiple Choice Questions
Our multiple choice questions fulfill a unique role for children who usually notice the action of the plot and miss the meaning. Our questions do not focus as much on WHAT happened as on WHY it happened. These are not difficult questions which try to identify the students with strong comprehension skills by asking questions weaker readers will get wrong. Instead, the questions use the students knowledge of the events in the chapter and help them select the answer which unlocks the reason behind the behavior, focus on important clues in the story line, or identifies symbols or themes of the book.
Here's an example from the first chapter: When Lupe leaves, Janey feels good about their meeting. Why?
a. Someone else cares about her plate.
b. She liked Lupe's baby sister.
c. She has found a friend for the first time.
Answer c helps students make a mental note that Janey has moved so much in her life, she has never had a friend.
Literary Elements
The questions also introduce the elements of literature in a kid-friendly way. In this question from Chapter 1, students attention is called to the obvious symbolism in the book (which more than half will miss unless their attention is directed to it.)
When an object or event repeatedly comes into a story, it is often a SYMBOL because it stands for something else. You know the blue willow plate is an important symbol because it is the title of the book. What does the plate symbolize?
a. All that is left of a happy former life that she can't remember
b. The fact that her family is originally from China
c. Birds and nature
This type of question allows younger readers to reflect on hidden meanings, literary elements, character development and other abstract concepts by providing three answers, one of which will be easily discovered by students who read the text.
If you have a stronger reader, you can simply ask the question in the stem as a discussion question and not provide the multiple choice answers.
Questions are Too Easy?
In this era when we all should be guarding against "dumbing down" our curriculum, are these types of questions too easy?
It is a valid question, but one that we answer by explaining that we are using a fairly easy, familiar, and quick-to-use paradigm (multiple choice questions), to direct students attention to abstract and hidden concepts. Literature by its nature weaves hidden elements into the story; literary analysis uncovers those elements. Many kids hate literature because it is too abstract. These questions are designed to give them success in the abstract.
Exposition, Action Plot, Denouement
This unit study starts by having students make a chart of the exposition (setting, characters, situation.) At the conclusion, the denouement has them focus on how each character's situation has changed.
In the middle chapters, students note thd most important action(s) of each chapter. Afterwards, they note how the action created the change in the denouement.
By looking at the basic elements of an enjoyable and realistic story, the students begin to see how all the parts work together.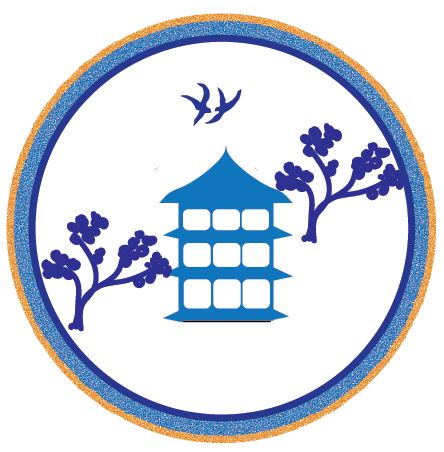 Buy the Blue Willow Unit Study Guide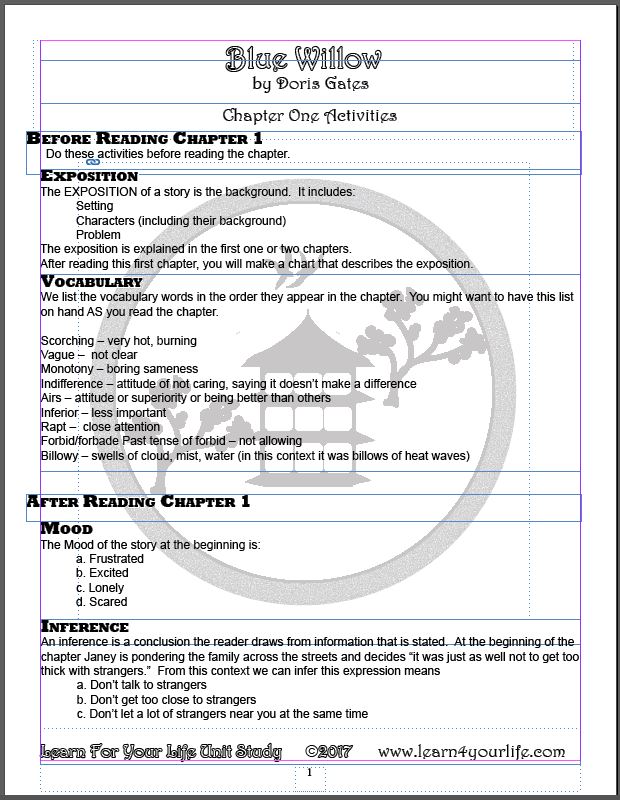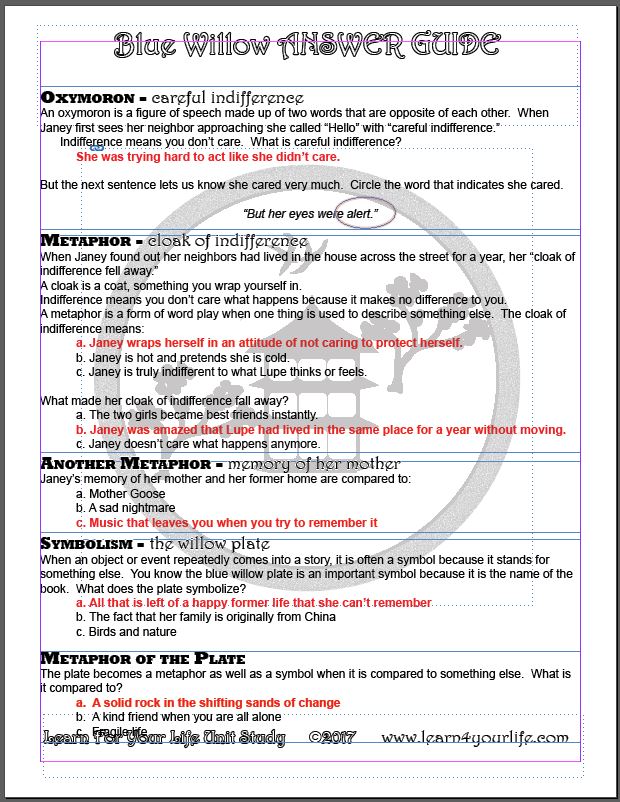 Student Guide AND Teacher's Answer Key Included
$2.99 Download - 34 pages