You Are Here:
Jane Austen
Jane Austen Books
How do Jane Austen's books fit in the 21st Century? Should they be read for entertainment or studied as classics?
Austen's books have a tendency to be preferred by female readers (not always true - of course) as well as by those who enjoy romances and settings that pre-date the modern world with its phones, computers and cars.
Below we have listed some of the themes and literary analysis topics to consider.
The Book Vs The Movie
Many of Austen's stories have been turned into movies. Do yourself a favor and read the books before watching the movies. It will be a double treat.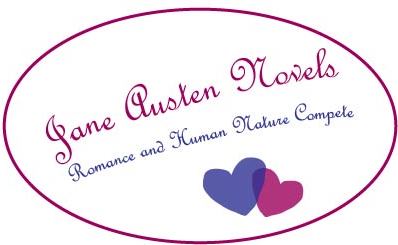 Pride and Prejudice
The ORIGINAL Soap Opera
Elizabeth Bennett and her four sisters all come of age at the same time. The
pride
of a particular bachelor results in
prejudicial
feelings of them all against him.
It takes the entire book with multiple romances, mishaps, scandals, and misunderstandings before they work out their differences. An amazing feat considering they obtained no help from the social values of the time or the lack of guidance from a cynical father and superficial mother.
The story is filled with humorous statements and come-backs (Elizabeth being a real zing-thrower for her time and gender) as well as satire of the landed gentry.
Reading Pride and Prejudice
I recommend the modern reader read it twice - once to get the plot and the second time to catch all the humor and insults. Seriously, buy a cheap or used copy, and while reading it the second time, mark all the passages with wit and satire. You would have a great notebook for an essay entitled "The Satire of Jane Austen."
Literary Analysis for Individuals or Groups
For readers and discussion group leaders interested in further analysis of the plot, here are some good starting points:
Reread the first sentence. How does it capture the story?
Compare the two parents, their good points and bad points.
Compare the humor of Elizabeth and her father.
Compare Darcy and Wickham's characters as described at the beginning of the book. Contrast that to their character as revealed by the end of the book.
Name the different kinds of pride and prejudice encountered through the book - by individual characters and by society. How are the words related to each other? (prejudice - to prejudge)
Make a list of all the characters as you encounter them. Next to their name write adjectives (of your choice) to describe them. Add to the list as the story progresses.
---
Mansfield Park
Mansfield Park is a bit of a Cinderella story with a passive, quiet girl named "Fanny" playing the center role. As a ten year old she is transported from the home of her impoverished parents to the manor of her wealthy aunt and uncle. There she is all but forgotten as she quietly acquieses to the idea that she must always defer to her betters.
Although quite quickly you learn that her "betters" are not morally superior to Fanny. She remains the quiet and predictable character in a stage of social climbing and manipulative acting. As her cousins and friends decide to stage a questionable theatrical performance, Fanny remains obstinant in her refusal to join them, certain of her uncle's disapproval of their plans. In the end, she faces the ire of her uncle because she cannot go along with a marriage proposal for similar moral reasons. Like all Cinderella stories it comes off in Fanny's favor, and she gets Prince Charming who also happens to play the role of her fairy godmother (or godcousin - anyway.)
Literary Themes
The role of acting either on stage or in life. Sincerity vs insincerity
Home: what it is and where you belong
City life vs country life
Marriage: who gets what they want - and once they get what they want do they like it
This is a story with no terrible villains or highly acclaimed heros and heroines. Instead, it is real people with a variety of faults and motivations, acting out their lives on a closed stage.
Questions to Explore
Are society's elites truly better? Contrast Fanny's original family and her cousins. Is there any truth to the idea of high-scoeity people being better in any ways? All ways?
How does Mansfield Park compare to Cinderella or other fairy tales?
Could this have been a Shakespeare play? How would it have changed? Can you draw a comparison to any similar themes in his plays?



---




Northanger Abbey

Synopsis: Catherine is from a small village but is given the opportunity of a lifetime to accompany her neighbors to Bath, a social center of the wealthy. There the plain heroine finds herself between two families: the Thorpes (including her new best friend Isabella Thorpe) and the Tilneys (including the handsome Henry Tileny, a clergyman she falls in love with.) To her delight,she is invited to the Tilney home, Northanger Abbey. Her joy is hampered only by the tyrannical behavior of General Tilney and the erieness of the old abbey. Catherine finds herself ousted in shame and sent back to her village. Before our heroine's dreams come true, she needs to unravel some of the twisted motivations of human behavior and become a better judge of character.



Theme: Gothic Novels

Austen uses a brilliant literary device in this book by referring to Gothic novels, a popular form of horror literature at the time, particularly by the real novelist Ann Radcliff. Catherine actually makes a fool of herself by allowing the gothic novels to influence her imagination. Austin also mimics the literary form by referring to Catherine as the heroine and placing the ancient abbey at the center of the tale.



Questions for Discussion or Writing

Compare Isabella Thorpe and Eleanor Tilney.
What role does Isabella's letter play in opening Catherine's eyes?
Analyze the materialism of the different characters and how much they are motivated by money and social prestige.
How much of a villain is General Tilney truly?
Analyze John Thorpe's character and the effect of his self-serving behavior.

Try It Yourself

Austen's theme of the gothic novel was a brilliant device. Think of a current literary genre. (Science Fiction, Star Wars, Anime, Super Heroes.) Imagine that genre turned into the theme for the same plot.



---




Emma

Emma has the unique distinction (at least for me) of being the least enjoyable of Austen's books to actually read and the favorite once it was read. Emma is a young heiress in a small English village who sets out to be a matchmaker and ends up being a meddling busybody. In the end she fails miserably. But somehow the right romances seem to work out - at least for everyone else. For fans of Jane Austen, Emma is another book that displays her literary skill while offering a critique of the English gentry.

Questions to consider when reading Emma:

What are the positive and negative character qualities of Emma at the beginning of the book.
How has Emma changed by the end?
Compare Knightly and Frank Churchill.
Consider the range of personalities displayed in Emma's social circle.

A Character Feat

Author's need to create characters that readers are interested in. Otherwise they won't make it to Chapter Two. MOST of the time that means the character must be likeable to the reader.

Emma is an exception. She is not likable; at least by the middle of the book. (By the end she changes, thankfully.)

There are only a few times in the literary classics that author's have successfully created a character the reader cares about but doesn't like. (Scarlet O'Hara is another.)