You Are Here:
Oceanography
Oceanography Unit Study
Dive into the MatchCard Science Oceanography Unit Study with your 3rd to 8th graders. This hands-on, multi-level unit study explores the ocean depths, provides a game-like review, has lapbook templates, and link to classic ocean literature.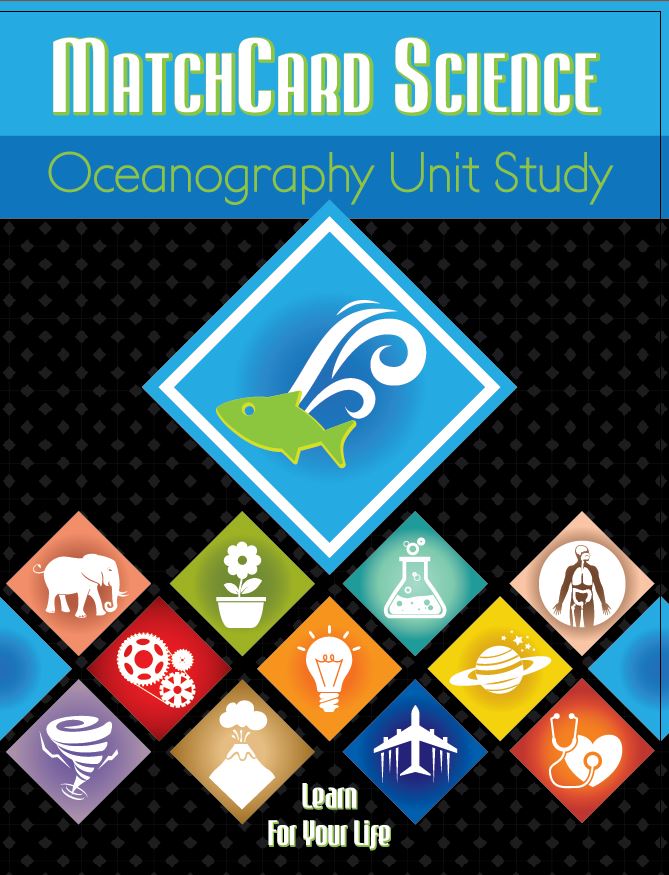 FREE student MatchCards at the bottom of this page.



&nbsp &nbsp &nbsp &nbsp &nbsp &nbsp &nbsp &nbsp &nbsp &nbsp &nbsp &nbsp &nbsp &nbsp &nbsp &nbsp &nbsp &nbsp &nbsp &nbsp

About MatchCard Science

Investigate our interactive teaching methodology with
MatchCard Science Unit Studies
. Your students will enjoy hands-on demonstrations and experiments, creative projects, and content mastery with our reusable MatchCards.
Oceanography Objectives
Here are the objectives for your Oceanography Unit Study.
1. Locate and name the
six oceans
on this planet.
2. Describe three groups of
plants and animals
in the ocean.
3. Identify the parts of the
ocean floor
.
4. Trace the route water follows from the
watershed
to get to the ocean.
5. Identify the function of the different parts of
seaweed
.
6. Compare the amount of light at different
ocean zones
.
7. Differentiate between
algae and plants
.
8. Describe symbiosis on
coral reefs
.
9. Compare
salinty
of fresh and salt water.
Oceanography MatchCards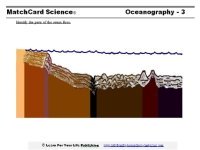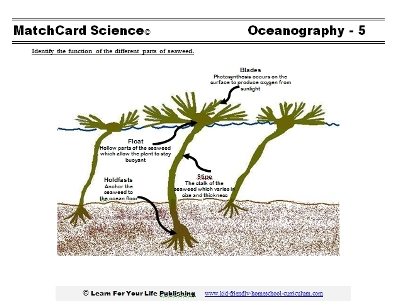 The Matchcards are great for teaching and reinforcing the objectives. There is one MatchCard for each of the objectives listed above. The MatchCards give you:

A simple diagram of the concept
Information pieces to place on the student card as a game
Instructor's card with all the answers, a suggested activity for teaching
A system for built in review
>Every week you will use the corresponding MatchCard to teach the objective. In addition, the students review 5 previously learned MatchCards two or three times per week. This game-like activity is a favorite activity of many students. The Instructor's Guide gives you more ideas on organizing and using the MatchCards.
Unit Study Log
Your Oceanography Log pulls your entire unit study together by listing resources, activities, projects and objects that were completed. Our MatchCards can be turned into an
Ocean Lapbook.
Kids will create a product they will love to show off, and continue learning every time they do.
Add Some More Waves to Your Unit Study
Let's Get Literary
Add a little more fun and interest to your study of the sea with our list of
classic ocean stories
for different ages. Moby Dick, Long John Silver, and the creatures from Twenty Thousand Leagues Under the Sea will add a little literary license to the subject.
Get the MatchCard Oceanography Unit Study
You can currently get the Oceanography Unit Study in 3 formats:
Free Unit Study (student materials only)
Purchase the download (Instructor's Guide, Student MatchCards, Answer Key, Learning Activities)
Purchase the soft cover book (same as above, but mailed to your home)
Downloadable Unit Study: $3.99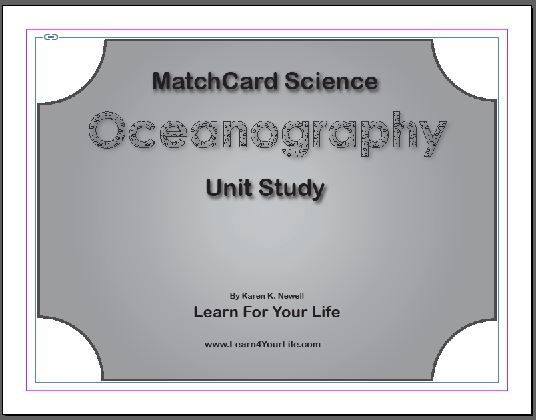 Includes all Student & Teacher Materials



---
Buy the Book: $8.99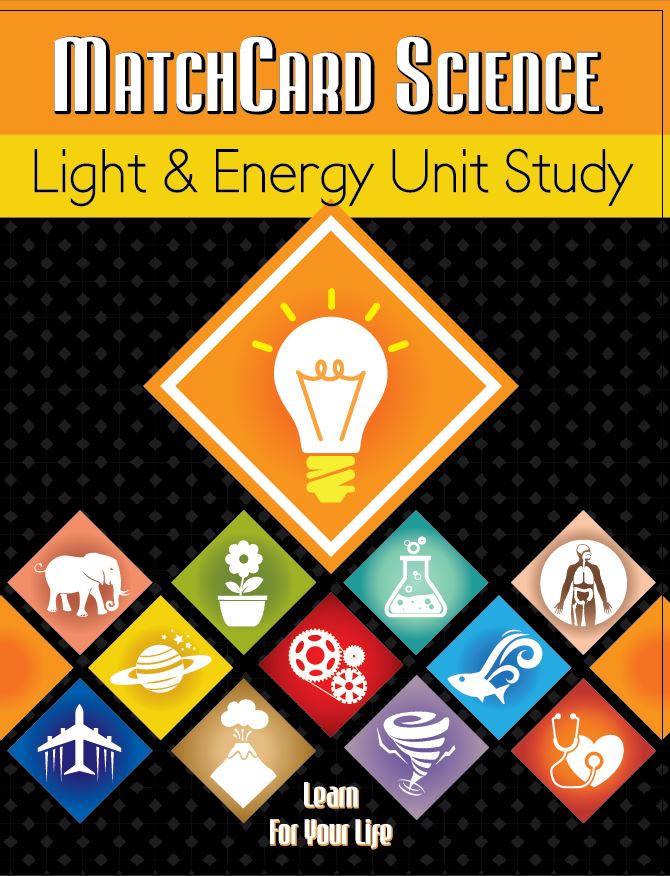 Soft Cover Book Mailed to Your Home
Includes all Student & Teacher Materials


---
Student MatchCards: Free
Includes all student materials. Teacher's key is not included.

Fill out the form below for free student materials.
All student materials are included in each of the paid formats. For your convenience here is a list of all free MatchCard Science curriculum downloads.
---