You Are Here:
Call It Courage
Call It Courage Unit Study
A journey into the unknown where fear is conquered by the will of a lonely boy.
Please Note: This amazing unit study is in the final stages of editing and then will be ready for enthusiastic young readers. What Is Coming?
Pre-Introduction
Before You Start Activities
Map of South Seas
Polynesia
Hikueru
History and Legend of the natives
Chapter One
I Section A – 3 paragraphs
Effect of this introduction. What questions does it evoke?
What doe the people of Hikueru value the most?
Understanding Mafatu
II. Section B - 7 paragraphs
Flashback of his mother's death
What is a flashback
Effect on Mafatu
III. Section C - 9 paragraphs Mafatu's Life
Compare Mafatu and his age mates
Effect of his fear on himself and family
Irony - his name
IV. Section D - 27 Paragraphs The Action Starts: The Hunt!
Significance of the hunt for bonitos
The companionship and betrayal of Kana
Mafatu's strongest desire is his father's approval

Chapter 2

Section A - The Storm

His companions
Events of the chapter
His fears

Section B - 4 paragraphs After the storm Section C - 20 paragraphs His destination

Mafatu's Island
Description
Contrast with Hikueru

Chapter 3

The Island

Role of Uri and Kivi
The Volcano
Food and Shelter
The reef
What does he need to do? What does he decide?
A new danger
His Vow

Chapter 4

Section A - 10 paragraphs Mafatu's Actions

The canoe
His actions in this chapter
Significance of his childhood chores

Section B - 37 paragraphs Dangerous Animals

3 dangerous animals: Whale, Shark, Boar
What the author is communicating by the order
Mafatu's Confidence

Section C - 33 Paragraphs The Canoe is Finished

His first action - went fishing
Significant of that action
Land vs sea
His discovery (He embraced the sea.)
The greatest danger yet (diving 40 feet)
The meaning of courage

Section D - 3 paragraphs Chapter's End: Another Fear

Significance of the Drums

Chapter 5

The Chase
Compare the threat of enemies to the threat of danger
Contrast Sea and Sun
Reaction to Moana (defiance)
Kivi
His return
First paragraph vs last paragraph

Literary Elements

Examples of the following literary elements are examined in context of the writing:

Themes
Names and titles
Foreshadowing and Flashback
Descriptive Writing
Simile and Metaphors
Anthropomorphism and Personification
Contrast
Repetition
Mood
Onomatopoeia
Adjectives and Root Words

Maps

Maps include:

South Seas
Equator
Tuamotu Archipelago
The Islands
Mafatu's Island
You Are Here:
Call It Courage

About Our Site
Hands-On Learning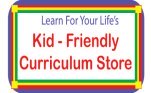 See All Products