Call It Courage Maps
Find the area of Hikueru Island in
Call It Courage
by Armstrong Perry.
Find Polynesia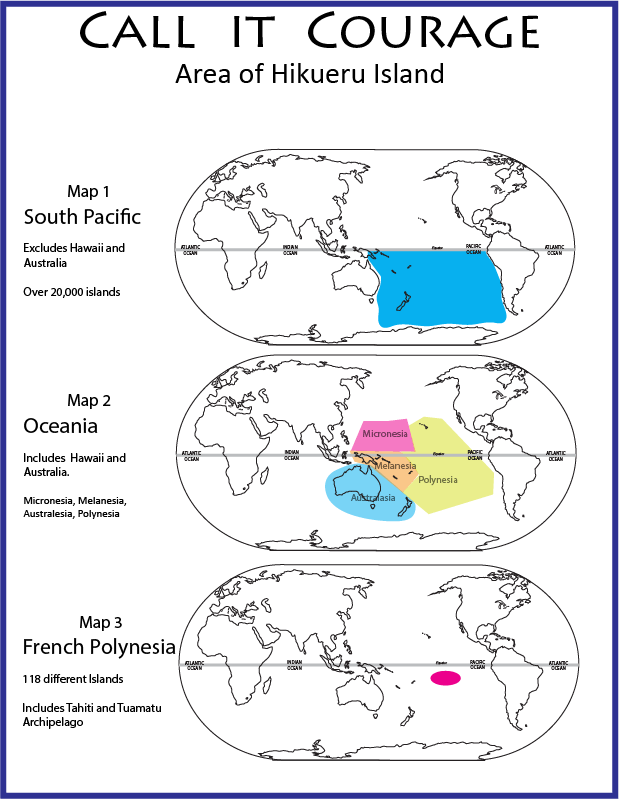 Hikueru is too small to find on a world map. In fact, even Tahiti is too small to see.
We begin the Unit Study by finding Mafatu's home, which is in the South Pacific.
Can you differentiate the South Pacific from Oceania? Maps 1 and 2 above will help you do that. (Hint: Hawaii is not in the South Pacific because it is north of the Equator. The natives of Hawaii shared a similar culture with the other Pacific islanders, however.)
Find Hikueru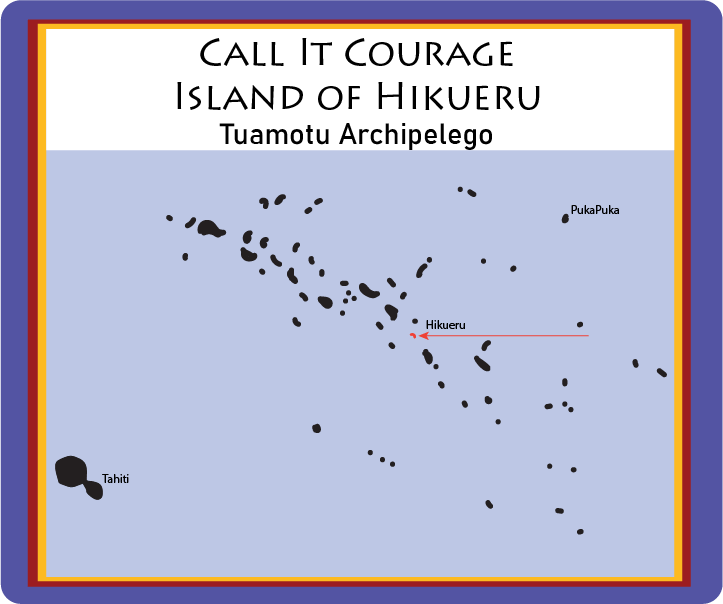 There are 118 islands in French Polynesia. Those islands include:
Tahiti, the largest island, is about 1000 square kilometers (400 square miles.) That is about 1/15 the size of Hawaii's total area.
Tuamatu Archipelago - the chain of islands above which includes Mafatu's home of Hikueru.
Society Islands
Gambier Islands
Marquesas Islands
Austral Islands
Hikueru and Tahiti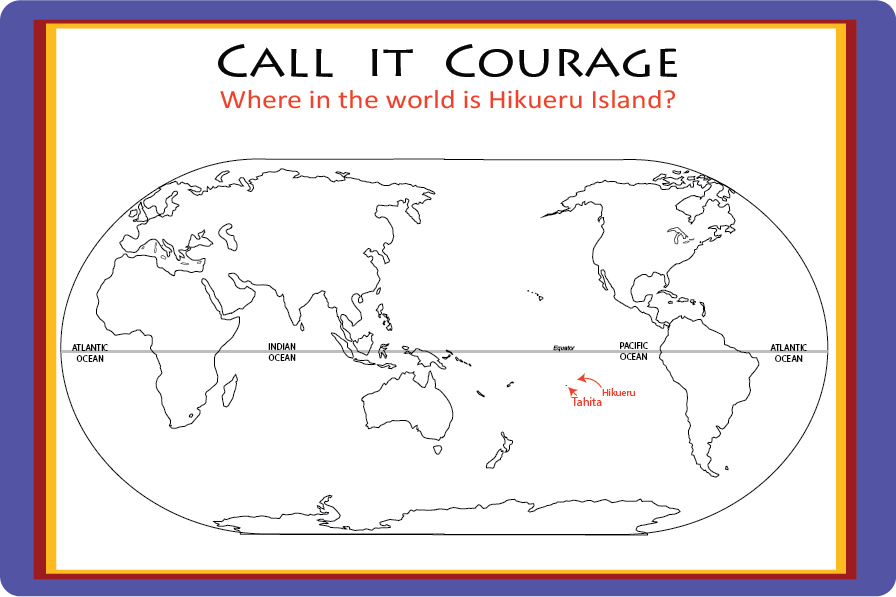 This map gives you a better idea of where Mafatu was from. Those tiny islands, however, cannot be seen on a world map.
Get the Call It Courage Unit Study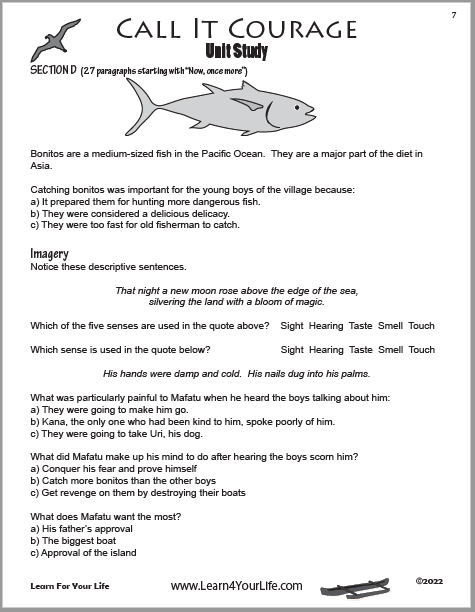 Student Guide AND Teacher's Answer Key Included
$2.99 Download - 60 pages


Call It Courage
Our pages for Armstrong Sperry's classic.
Our Unit Study
Vocabulary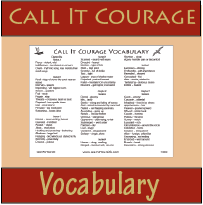 Maps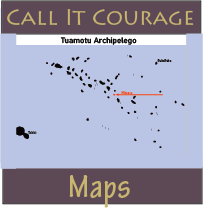 Mafatu's Island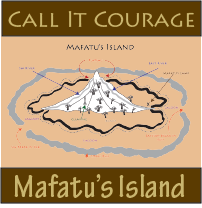 Summary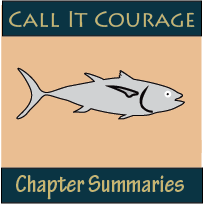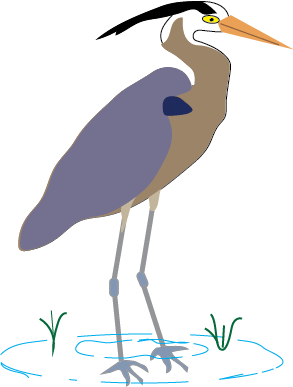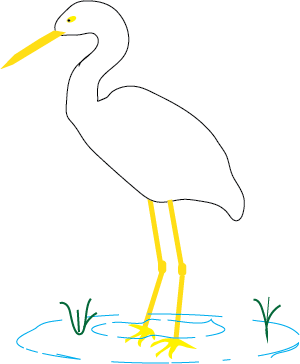 About Our Site
Hands-On Learning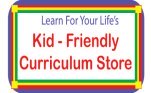 See All Products