You Are Here:
Streams to the River
Streams to the River Unit Study
Explore the internal journal of Sacagawea as she travels with Lewis and Clark through the Streams to the River, River to the Sea Unit Study. Based on the historical fiction narrative by Scott O'Dell, this unit provides reading comprehension and discussion questions, eight maps, vocabulary aids, suggested hands-on activities, literary analysis and more.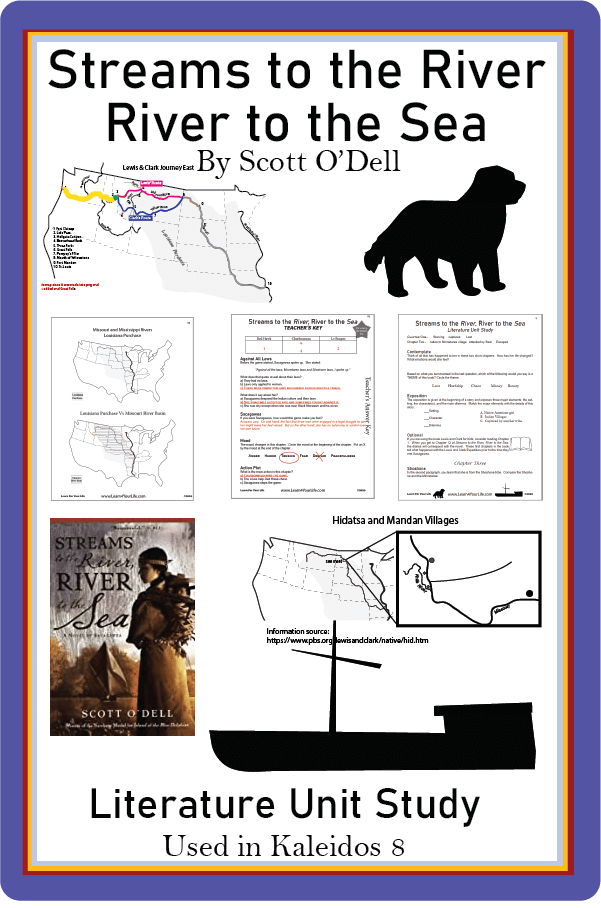 Buy Streams to the River Unit Study
Literature Study Based on Scott O'Dell's novel about Sacagawea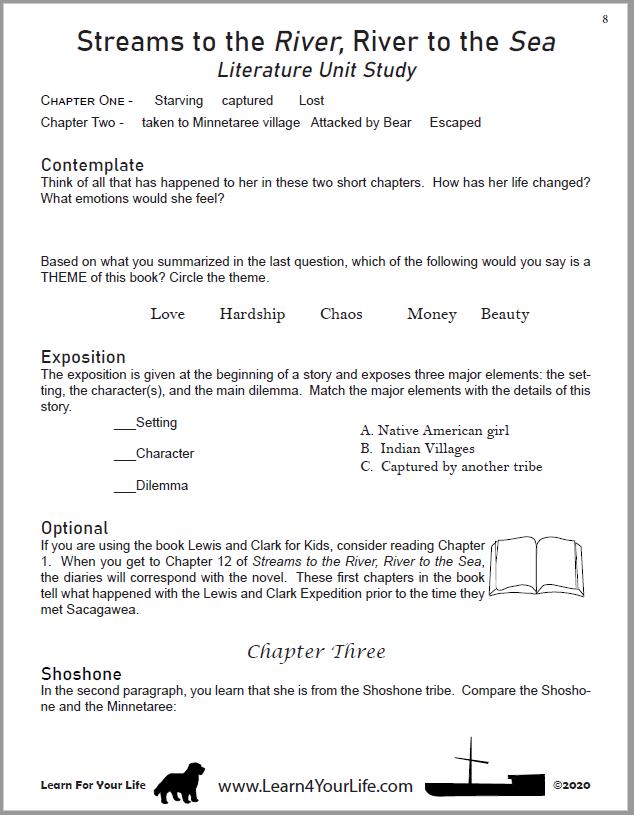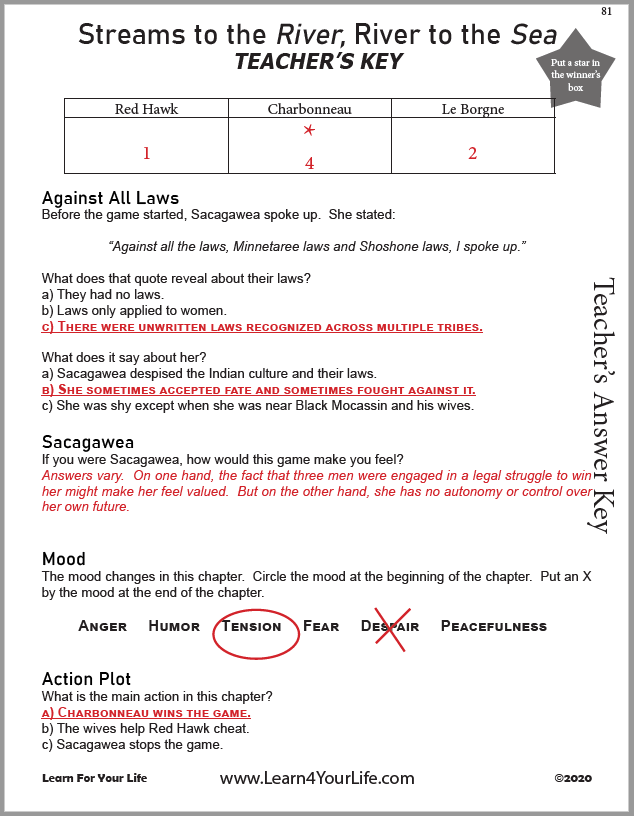 Student Guide AND Teacher's Answer Key Included
$2.99 Download - 121 pages


Reading Comprehension Questions
With each chapter, students can test their knowledge about what they read. Our units use pointer questions which do more than just quiz the readers. They point to the literary elements to focus on character development, themes, symbols and other devices that are often missed in casual reading.
Vocabulary Bookmarks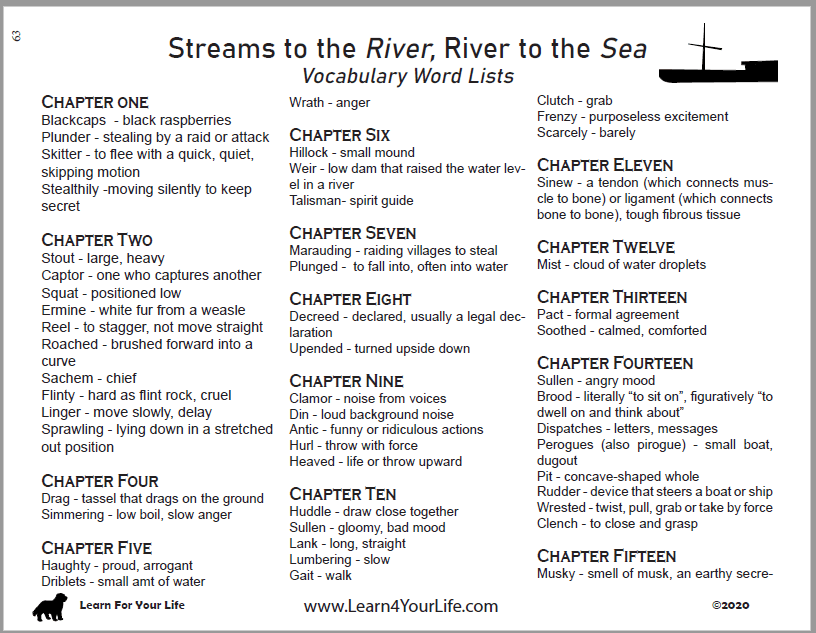 Our
Streams to the River vocabulary word lists
provide words and definitions as bookmarks. Words are listed in the order they appear in the text so students follow along as they read.
Maps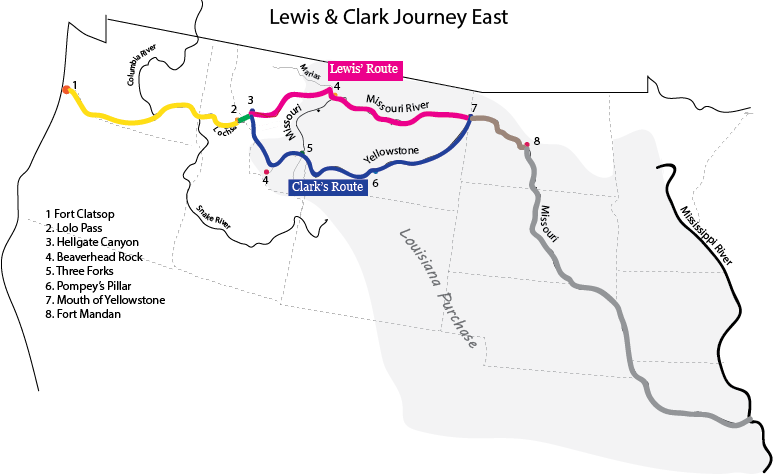 You can't go on a journey without a map. We provide these
eight maps of Sacagawea and the Corp of Discovery
which correspond to the story:
Geopolitical situation before the Lousiana Purchase (from the Author's Note)
Hidatsa tribes near Fort Mandan
Lousiana Purchase and USA borders
Corp of Discovery westward journey
Corp of Discovery eastward journey
Louisiana Purchase, Mississippi River, Missouri River worksheet
Lousiana Purchase and the Missouri Watershed
Louisiana Purchase, Rocky Mountains, and the Great Divide
Action Plot Diagram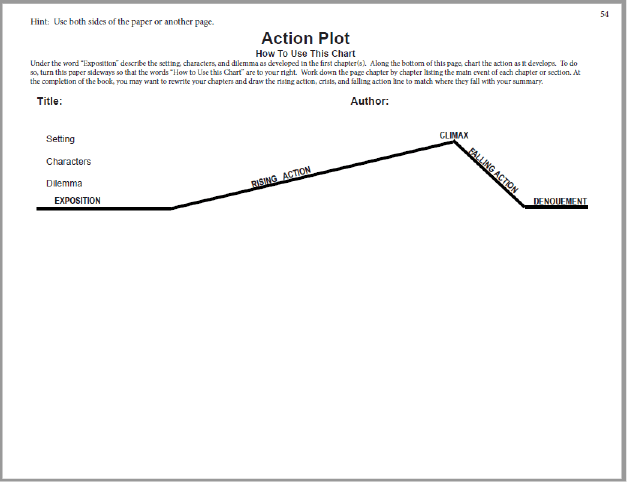 The action plot list summarizes the narrative chapter-by-chapter. Students identify the main action, then keep track of action points on their chart.
Unique Climax and Denouement
So what's the big deal with the action in this story? The climax ends the story, and the mental denouement circles back to the themes and the story's beginning.
A unique feature indeed for those who analyze the architecture of great-stories.
Extra Information
We provide INFORMATION BOXES to give students additional information on these topics:
Pemmican
Cataracts
Number of people in the Corps
North West Trading Company
Leeches
Great Falls
Tidal Swells
Digging Deeper Discussion Questions
This book brings up these topics for students to explore:
The role of culture in marriage
Laws in non-literature societies
Literary license in historical fiction
Three types of historical fiction
Contrast between O'Dell's climax and denouement and the historical account
Themes and Symbols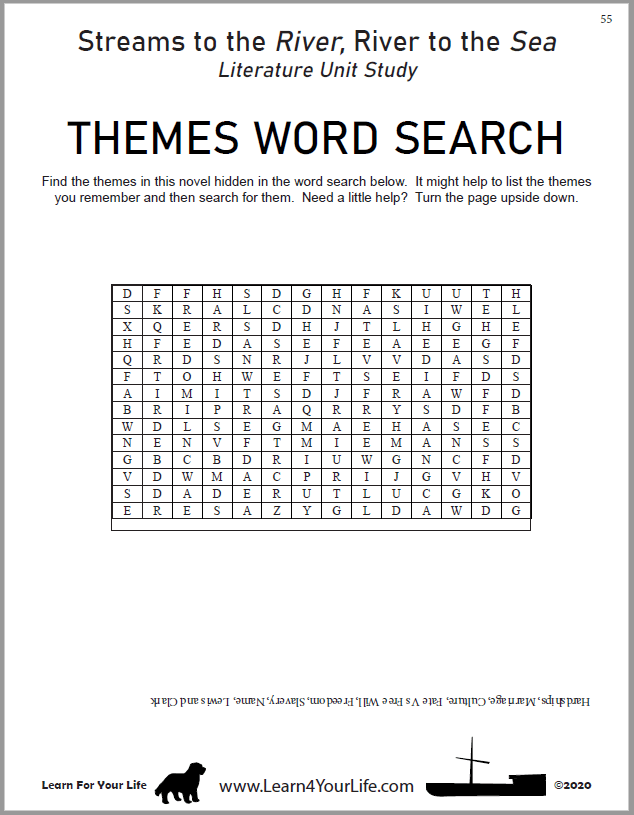 Themes in
Streams to the River
are analyzed throughout the narrative and reviewed with a Themes and Symbols word search. Relevant themes include:
Slavery vs freedom
Fate vs Free Will
Marriage and culture
Hardship
Native American Culture
Buy Streams to the River Unit Study
Literature Study Based on Scott O'Dell's novel about Sacagawea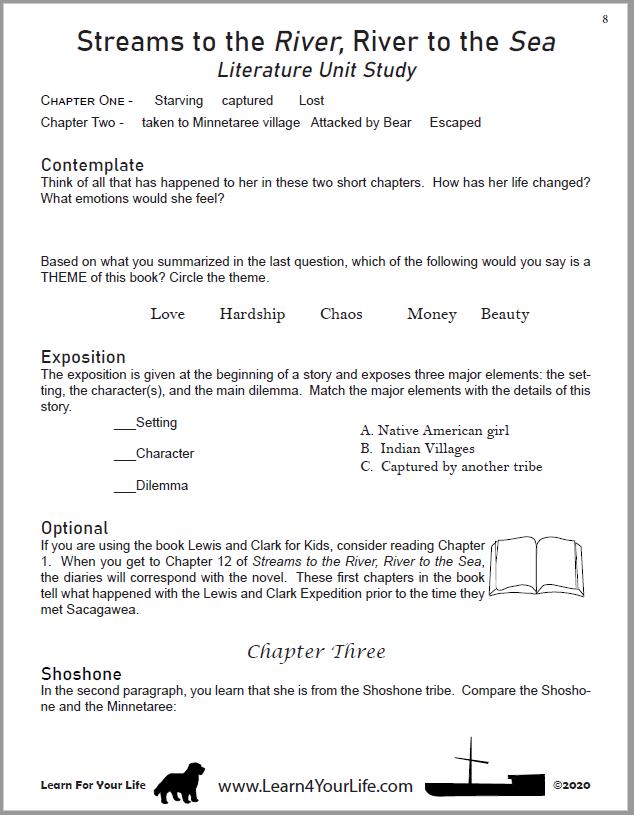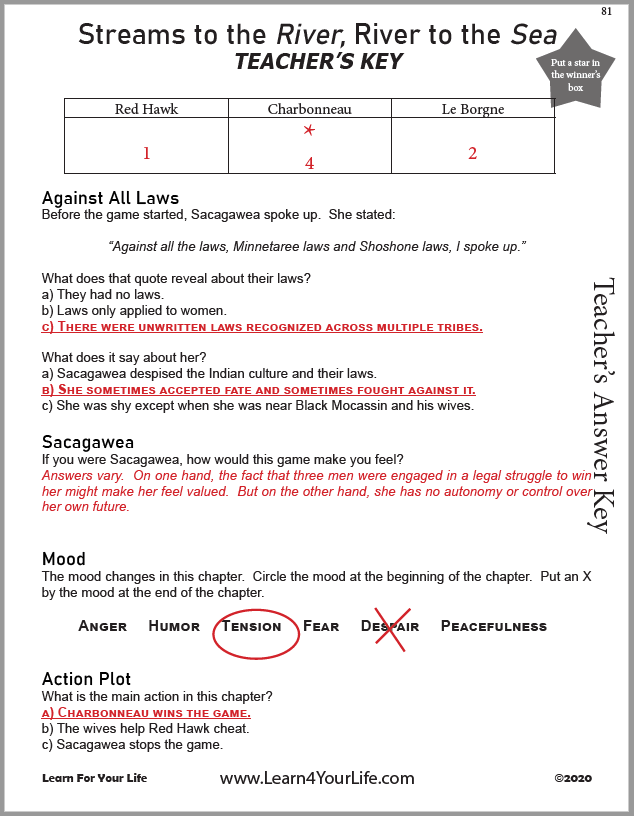 Student Guide AND Teacher's Answer Key Included
$2.99 Download - 121 pages


Streams to the River, River to the Sea
Information on the historical fiction novel about Sacagawea by Scott O'Dell