Sixth Grade Spelling Lists
These sixth grade spelling lists are from the Syllable Savvy Spelling - Level 6.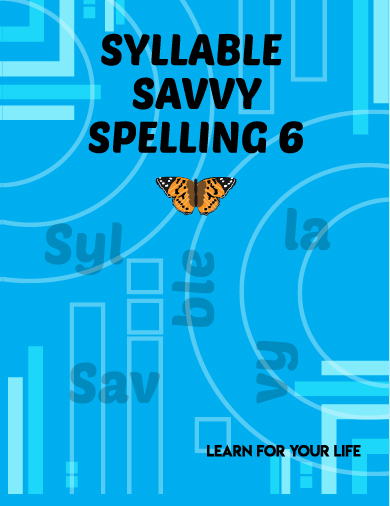 Try it For Free

The first lesson is provided as a free download.
Print Lesson 1 and the Instructor's Guide.
More Words on the 6th Grade Spelling Lists
Six additional word lists from Syllable Savvy Spelling - Level 6 - are provided below. See the bottom of the page for more information on using these lists.
Lesson 2
Algeria
Algiers
Argentina
Yerevan
complicate
perforation
demeanor
confident
confidence
logical
surely
pillar
raisin
carved
routine

Lesson 3
Australia
Canberra
Austria
Vienna
virtue
virtuous
grieve
receive
impossible
syllable
expire
expiration
appetite
trespassing
option

Lesson 4
Bangladesh
Dhaka
Belgium
Brussels
symphony
orchestra
piano
guitar
bass
treble
percussion
xylophone
cello
violin
trombone

Lesson 10
Costa Rica
San Jose
Denmark
Copenhagen
servant
later
height
weight
excited
lonely
searched
forest
shepherd
opposite
awful

Lesson 20
Libya
Tripoli
Mexico
Mozambique
Maputo
choices
terror
terrific
bedazzle
amazement
plaster
grouchy
stricken
scooped
triggered

Lesson 25
Panama
Peru
Lima
Philippines
Manila
fossils
cheating
future
video
startle
startling
chapel
concert
property
dominoes

How to Use these Spelling Lists
Print your free copy of the first lesson and spelling guide from the link above. Use the first lesson with your student.
Read about the
3 column method of spelling
used in Syllable Savvy Spelling.
You can make your own worksheets with the sixth grade spelling lists above, or with any list of spelling words.
Helping Hints
Teaching Tips for Syllable Savvy Spelling Lists
Each lesson has 15 words, with space for five more words individualized to the student. These five words might include:

Words misspelled in previous lessons
Words misspelled in the students creative writing
Words from science or other unit studies



Most lessons contain a pair of words such as "virtue" & "virtuous" or "confidence" & "confidence" in the lists above. This helps students learn roots, prefixes, and suffixes in context.


The back of the book contains the Spelling Rules index with the most helpful spelling rules and patterns.
Word Themes
You probably noticed that the annual theme for the sixth grade spelling lists is Nations and Capitals. Each lesson begins with two or three different nations of the world.

Read more about
how to teach
the three column method of spelling.
Order Syllable Savvy Spelling Now
You have two options for purchasing Syllable Savvy Spelling:
Order the paperback book. The 136 page soft cover will be mailed to you.
Order the E-Book. Save the cost and time of shipping and download the ebook below.
Order the Paperback
Softcover books are mailed to your home. It includes the instructors guide, student workbook pages, spelling guide, and appendix with spelling rules. No other books are needed.
Download the E-Book
Download it now and save time and shipping costs. Have your printer ready with 133 sheets of paper.
Syllable Savvy Spelling Pages
Check out our other pages on the The Score Soaring Way to Spell

About Our Site
Hands-On Learning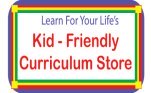 See All Products