Eighth Grade Spelling Lists
These eighth grade spelling lists are from Syllable Savvy Spelling. The three column method focuses student attention on individual syllables and letter patterns.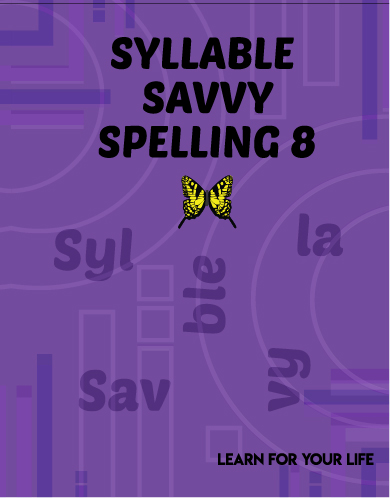 Try it For Free
The first lesson is available free of charge. Other words in later lessons are listed below.
Download the first lesson.
Selected Eight Grade Spelling Lists
Additional 8th grade spelling words from six different lessons are listed below.
Lesson 2
campaign
political
politician
stamina
festival
festivities
privilege
peripheral
assault
juvenile
dialogue
hostile
genuine
receive
perceive

Lesson 3
cherish
democracy
monarchy
theocracy
anarchy
veteran
veterinarian
vegetarian
memories
acquaint
acquaintance
coordinator
specific
anticipate
forbid

Lesson 4
judicial
legislative
executive
lawyer
formidable
confident
confidence
confidant
design
signature
sanction
counterfeit
Sustenance
catastrophe
apostrophe

Lesson 10
propaganda
lobbyist
pamphlet
easily
professional
manual
matched
specified
previous
virtually
edition
editor
elementary
ancestors
selection

Lesson 20
economics
economical
financial
amateur
grease
villain
facial
numerical
portrait
portray
lunar
lunatic
lenient
helicopter
canopy

Lesson 25
ordinance
statute
statutory
counties
countries
ordinary
ordination
genial
congenital
finally
beginning
imagine
imaginary
benefit
beneficiary

Word Theme: Government and Politics
Each level of Syllable Savvy Spelling has a different theme. The theme for Level 8 is government and political terms. In addition to learning spelling, roots and suffixes, students can analyze the use of words in their social context.
Helping Hints
Teaching with Syllable Savvy Spelling
The index in the back of the book lists the most common and helpful spelling rules.
Each lesson has 15 words, with space for five more words individualized to the student. These five words might include:

Previous spelling words that were missed
Words spelled incorrectly in the students' creative writing
Vocabulary words from other units of study.



The frequent use of root words such as "benefit" and "beneficiary" together increase both spelling and vocabulary.



Learn more about how the
three column spelling method
increases a student's ability to spell.
Order Syllable Savvy Spelling Now
You have two options for purchasing Syllable Savvy Spelling:
Order the paperback book. The 136 page soft cover will be mailed to you.
Order the E-Book. Save the cost and time of shipping and download the ebook below.
Order the Paperback
Softcover books are mailed to your home. It includes the instructors guide, student workbook pages, spelling guide, and appendix with spelling rules. No other books are needed.
Download the E-Book
Download it now and save time and shipping costs. Have your printer ready with 133 sheets of paper.
Syllable Savvy Spelling Pages
Check out our other pages on the The Score Soaring Way to Spell

About Our Site
Hands-On Learning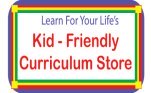 See All Products