Fourth Grade Spelling Lists
These fourth grade spelling lists are from the Syllable Savvy Spelling Curriculum. It's the score soaring way to spell.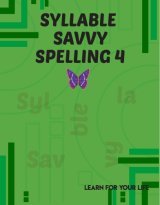 Free Spelling Lists
There are three ways you can use Syllable Savvy Spelling and not pay a cent.
First Lesson Free
First, our first lesson is free. Download the
first spelling page
as well as the spelling guide for no charge.
Subsequent Spelling Lists
Below we also have the listed all the words on Lessons 2, 3, 4, 10, and 20 that are on the Fourth Level of Syllable Savvy. This enables you to see the level of difficulty of the words in this level as well as other levels.
Use the 3 Column Method
You will see that are lessons are arranged in the 3 column spelling method which teaches students to study words correctly. You may use this method with
any
spelling list.
See our 4th Grade Spelling Lists
Below our six sample lessons in Level Four.
Any
spelling list can be made into
three column spelling phonetic spelling.
Lesson 2
Junea
Alaska
because
except
please
diagram
height
straight
anchor
dispense
mountain
fountain
sour
view
topic

Lesson 3
Phoenix
Arizona
aqua
lavender
beige
turquoise
peach
teal
maroon
burgundy
royal
scarlet
ebony
salmon
fuchsia

Lesson 4
Little Rock
Arkansas
Jewish
synagogue
Christ
Christmas
Christian
Muslim
Islam
ideal
provide
provision
complex
multiple
covered

Lesson 10
Atlanta
Georgia
eagle
orangutan
gorilla
elephant
kangaroo
giraffe
flamingo
penguin
chimpanzee
leopard
mule
ostrich
antelope

Lesson 20
Concord
New Hampshire
Trenton
New Jersey
bubbles
suit
fruit
elbow
concrete
cement
type
pitched
distance
compare
forest

Lesson 25
Provident
Rhode Island
Columbia
South Carolina
illustrate
person
personal
personalize
seven
seventy
eighteen
eighty
eleven
twelve
forty

Teaching Tips
Helpful Hints with the Fourth Grade Spelling Lists
Each lesson has 15 words, with space for five more words individualized to the student. These five words might include:

Words misspelled in previous lessons
Words misspelled in the students creative writing
Words from science or other unit studies



Some lessons have themes for the entire lesson. In this case, the theme is colors. In the examples above, there are themes of colors, animals and numbers. Each level has a theme for the entire year with a few words each week in that theme.


Words are sometimes presented with prefixes or suffixes to assist students in spelling common patterns. For instance: person, personal, and personalize in lesson 25 above.
Word Themes
The theme for Level Four is the states and capitals for the USA. One or two states and their capital are listed at the beginning of each lesson. A painless way to include US geography at the same time!

Find more ways to
improve spelling ability
while using the three column method of spelling.
Order Syllable Savvy Spelling Now
You have two options for purchasing Syllable Savvy Spelling:
Order the paperback book. The 136 page soft cover will be mailed to you.
Order the E-Book. Save the cost and time of shipping and download the ebook below.
Order the Paperback
Softcover books are mailed to your home. It includes the instructors guide, student workbook pages, spelling guide, and appendix with spelling rules. No other books are needed.
Download the E-Book
Download it now and save time and shipping costs. Have your printer ready with 133 sheets of paper.
Syllable Savvy Spelling Pages
Check out our other pages on the The Score Soaring Way to Spell

About Our Site
Hands-On Learning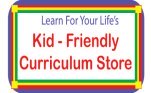 See All Products