Books About William Wallace
Read other great books about William Wallace and his 13th century fight for Scottish freedom.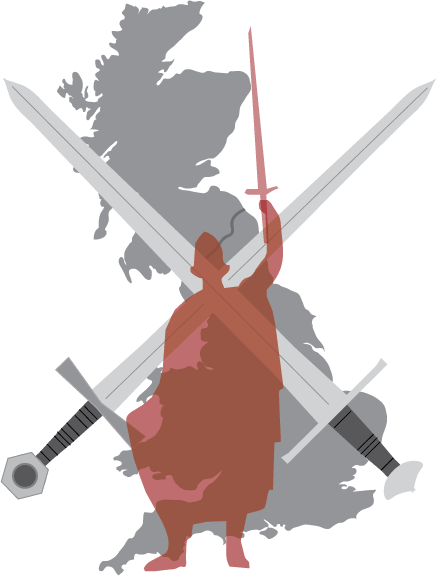 Other Books About William Wallace: Middle School & High School
See books about Wallace for adults at the bottom of this page.
Scottish Chiefs
By Jane Porter
Age: High School and Above
Another novel, this one by Jane Porter is a romanticized but popular and wholesome portrayal of the legends of Wallace and Bruce. Written two hundred years ago, some of its formal language may be difficult for children or struggling readers.
Those who get an edition with Wyeth's extraordinary paintings are rewarded with a double treat.
Wallace
By Blind Harry
Poetic Verse
Your search for all the books about Wallace would not be complete without this work written only about 160 years after Wallace's death. Harry compiled the stories of Wallace and presented them in verse. This remains the basis of much of our knowledge about Wallace, though some of it is contested by historians. Nevertheless, this is an important source of information for those wishing to study the life of Wallace, the effect of Medieval poetry, or the history of literary tradition.
In Freedom's Cause
By G.A. Henty
We have used Henty's book as the basis of our literary study of William Wallace. It is appropriate for middle school and high school students, and like many of Henty's books its action plot keeps elementary students interested in it as a read aloud. It is historical fiction told from the perspective of a fictious character in Wallace's band, who subsequently joins with Robert Bruce after Wallace's death.
Our unit study provides chapter by chapter reading comprehension questions, maps, vocabulary words, and suggested hands-on activities.
See the Unit Study for In Freedom's Cause below.
More Resources for Middle School/High School
Check the location where all the events happened on our
maps of William Wallace & War of Independence
.
A list of major events in the
timeline of William Wallace and Robert the Bruce
.
Here is a fun activity to compare
Robin Hood vs William Wallace.





Books About Wallace for Adults
The Wallace
by Nigel Tranter
Age: Adult
Fiction Based On History
This historical fiction book gets rave reviews from those who compare it to the motion picture
Bravehart
. (Don't compare it. The movie takes waaayyy to much literary license to be seriously considered.)
While much more accurate in its depiction of historical events, it is necessary to take some guesses to fill in the gaps left by the last 7 centuries. Nevertheless, the author includes all known events in the life of Wallace and weaves them into an action plot that reads like a novel instead of a history text. Written by an author well-familiar with Scottish history, it satisfies those with a desire to uncover more of character of Wallace.
Like the movie (no one seems to be able to get away from making the comparison) there are two questionable scenes that take this book off the recommended list for students with a desire to learn more. Not too bad; but knocks if off the recommended list.
Willaim Wallace
by Andrew Fisher
Age: Adult
History
For those who have read about Wallace and want to delve into history to discover the truth behind the legend, here is the book to turn to.
This is not a first book for those not familiar with Wallace. The author assumes you know about his campaigns, his successes and failures. He seeks to uncover as much historical accuracy as can be found after five hundred years of celebrity status.
I appreciate that the author is neither a critic nor a loyal fan of the famous Scottish warrior. He is a historian who acknowledges that the man had unquestionable leadership skills in a time when the leaders of his country faltered. He recognizes forgivingly that an adoring fan base created a non-historical legend. THe goal is to seperate legend from history, a momentous task with five centuries between him and his subject, and the few sources contemporary with Wallace inevitably biased for or against him.
Buy In Freedom's Cause Unit Study

Student Guide AND Teacher's Answer Key Included
$2.99 Download - 82 pages


In Freedom's Cause Pages
A mini-directory for Wallace and Bruce
In Freedom's Cause Unit Study
Vocabulary
Maps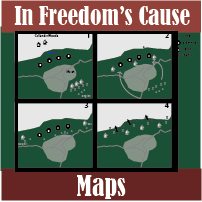 Timeline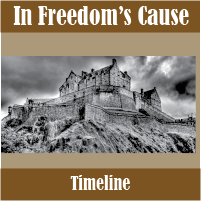 Wallace vs Robin Hood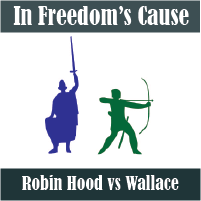 More Resources