The One of a Kind Homeschool Writing Contest
Writing Contests
For several years we used different Write On's to host a writing contest for homeschool students. Read the submissions to see how young writers developed their essays.
Chronological Essay
The
Chronological Essay
was held from November 2012 to March 2013. Nine students demonstrated how to create a chronological essay by constructing a timeline of a historical event. This contest was based on Write On 61 and 62.
Expository Essay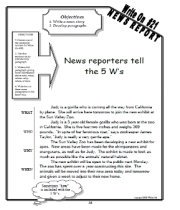 Write On 21 shows an effective way to develop a first
expository essay.
Students used the 5 W's (who, what, when, where, why) in the Fall 2011 writing contest.
Persuasive Writing
How do you get students to write a persuasive essay? In the Spring 2011 writing contest, the writers used Write On 40 to organize advantages in order to produce a
persuasive essay
Character Sketch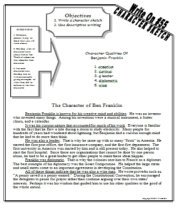 The five steps of Write On 55 were used to develop a character sketch from a famous person in history. Seventeen writers submitted essays about heroic individuals and their accomplishments for our Fall 2010 contest.
Chronological Essay
Fifteen young students had fun narrating history by
writing dialogue.
Write On 28 was the basis for the Spring 2010 contest.
Introductions and Conclusions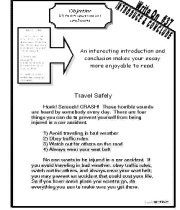 Our first contest in Winter 2010 taught students how to create
introductions and conclusions
to make their writing more interesting and effective.
Analytical Essay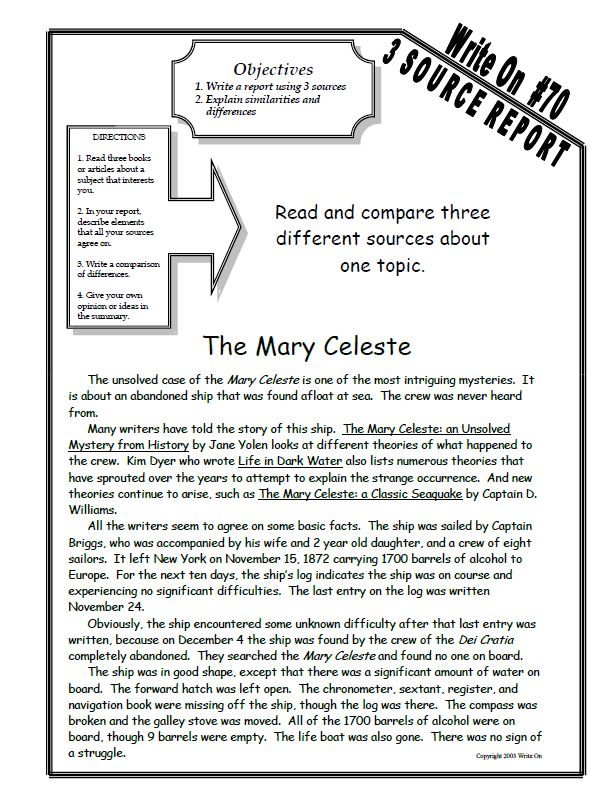 Write On 70 is the 3 Source Report. It shows students how to take three different sources and critically examine them as they report on the same subject. Two students demonstrated critical analysis of their chosen topis:
Three Source Report
This contest judges a student's ability to critically analyze three different sources about a single subject of their choice.
Use Write On Yourself