Village of Ketzah and
Black Cumin Plant
The fictitious village of Ketzah was named for the Black Cumin plant Nigella sativa


Village of Ketzah
The village of Ketzah is a fictitious town in
The Bronze Bow
.
Ketzah was identified on the northern shore of the Sea of Galilee, three miles from Capernaum.
It was a small village named after the Ketzah spice which was harvested in that region.
The black and white map in
The Bronze Bow Unit Study
shows the location of Ketzah compared to the other towns mentioned in the story as well as the site of the attack in Chapter 19.
Ketzah Spice
Nigella sativa
Frequently referred to as "Black Cumin"


Names of Nigella sativa
Hebrew Name: Ketsah
Also known as:
Black seed oil
Coriander
Black seed pepper
Black fennel
Cummin
Note many of those names like coriander and fennel apply to multiple plants. This is the reason the Latin name is essential.
Description
A flowering plant whose black seeds are harvested from its ripe seed pod early in the morning
Grown in the Middle East and Asia
Available Forms
Whole Seed: Used in cooking. Buy online in ounces or pounds.
Ground: Available in powder form for seasoning. Look for the Latin name as there are other cumins.
Cold Pressed Oil: Liquid oil squeezed from the plant, its texture and processing is similar to corn oil or olive oil. Used medicinally. Used as carrier oil for essential oils (below)
Essential Oil: (aromatic oil) Steam expressed oil used medicinally. More expensive to extract, the steam causes the essence or oils of the seeds to drip out. Abrasive and toxic if not diluted by cold pressed oils.
Carbon Extract: Uses CO2 as a solvent to extract the oil. Less expensive than essential oils but used in a similar manner. See www.naturesgift.com
Other forms: Teas and capsules are also available based on one of the forms above
Therapeutic Benefits
Active Ingredient: Thymoquinone
Used as an anti-inflammatory agent, analgesic, anti-asthmatic, and antioxidant(1) Used in traditional medicines for thousands of years. Used by herbalists and aromatherapists in modern times. Scientific research has been carried out by medical societies and health practitioners. Current government trial for Covid 19 underway.(2)
Negative Side Effects
Allergy
Skin reactions
Decreased blood clotting
Decreased uterine contractions
Drowziness
Increased effect of diabetic medications (3)
History
Used since ancient times (4)
Found in King Tutankhamun's tomb. Used as a beauty aid by Cleopatra.
Mentioned in the Bible (Isaiah 28:25-27; Matthew 23:23)
Used by Mohammed as a cure for "all disorders"
Prescribed by the Greek doctor Dioscorides for headaches and toothaches
Learn More
Essential Oil Mini Class on You tube by Sheridan Simple May 2018 (6 minutes)
Black Cumin: The Magical Egyptian Herb for Allergies, Asthma, Skin Conditions, and Immune Disorders by Peter Schleicher, Mohamed Saleh, 2000, 96 pages
References
We are not using live links since the Internet changes rapidly and old links cause problems for a site.
https://www.webmd.com/diet/black-seed-health-benefits
https://clinicaltrials.gov/ct2/show/NCT04347382
https://metrosaga.com/side-effects-of-black-seeds-oil/
https://www.oliverandgrapely.com/black-cumin-seed-oil-in-the-bible-and-historical-significance/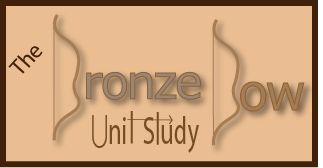 Our Bronze Bow Unit Study includes activities with the geography around Ketzah, use of the spice or essential oil, and the monograph listed above about
Nigella sativa
.
Print Our Bronze Bow Unit Study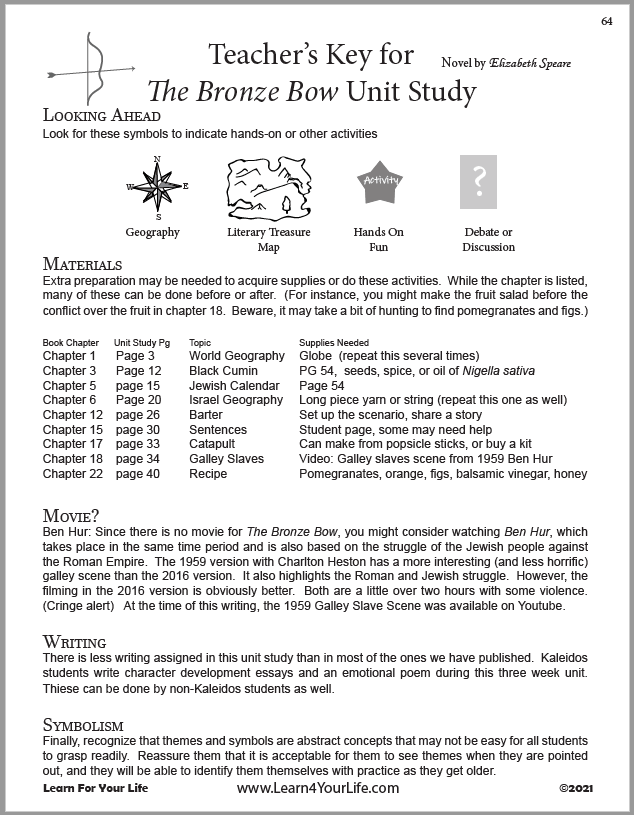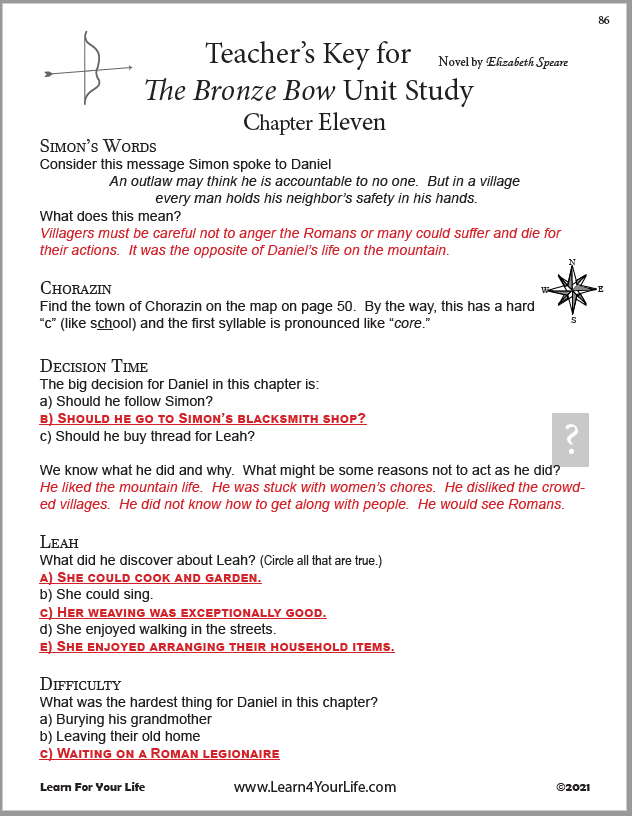 Student Guide AND Teacher's Answer Key Included
$2.99 Download - 109 pages


Pages on The Bronze Bow
A timeless tale of hate and love
Unit Study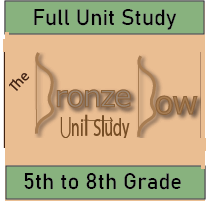 Maps
Themes/Symbols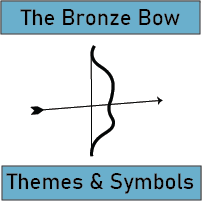 Vocabulary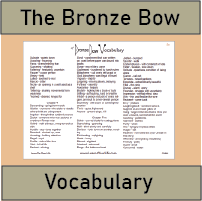 Ketzah