Moccasin Trail Maps
Follow the 1844 journey of Jim Keath and the siblings he reunites with our three exclusive Moccasin Trail maps.
Oregon Trail
While Jim did not travel on the Oregon Trail, his siblings did. The stamp above shows the route of the historic trail. Note that it ends at The Dalles, the place where the family is reunited.
Through the Cascades and Gorge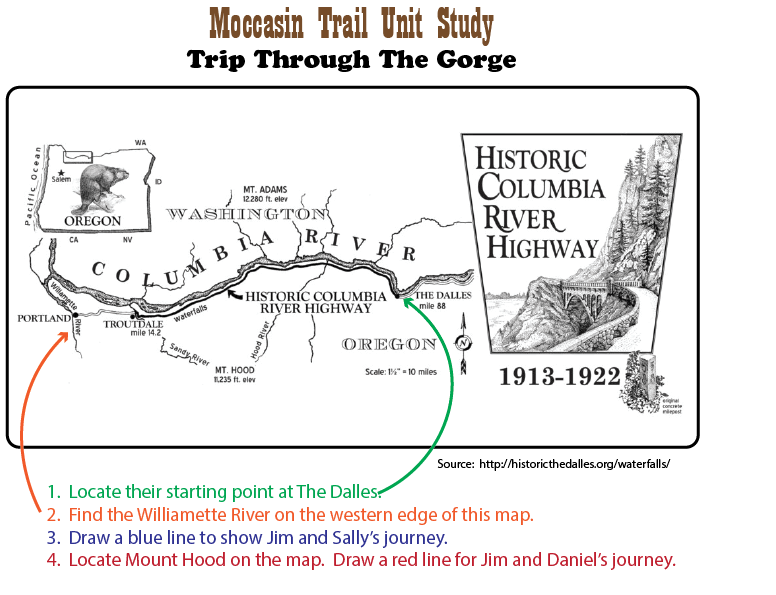 Steep rocky mountains on either side of the Columbia River made the final leg of their journey treacherous.
Jim and Daniel made the trek over the snow covered mountains driving the livestock.
Jonnie and Sally joined the Rutledges on the river raft risking their lives and possessions on the dangerous rapids.
Keath Home In Oregon Territory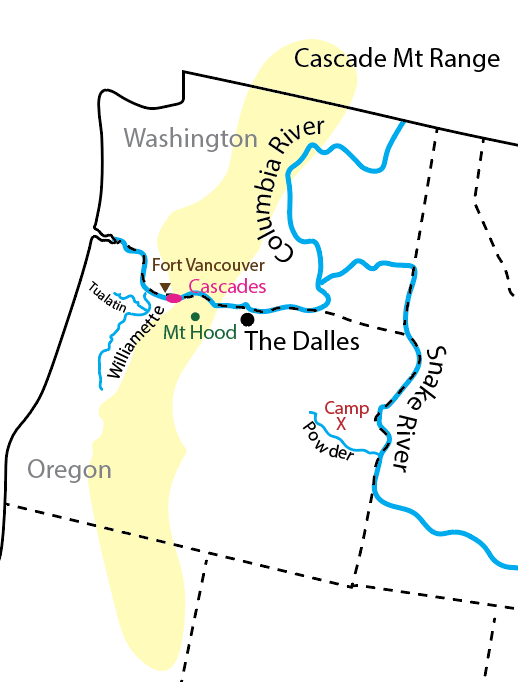 The detailed map of Oregon Territory provides the locations of The Dalles, the Cascades, Mount Hood, and Fort Vancouver.
In addition it shows the location of the Tualatin River near where Jonnie, Sally, Jim and Daniel built there cabin.
And More
More maps, vocabulary, and informtion are available in the Moccasin Trail Unit Study.
Buy the Moccasin Trail Unit Study Guide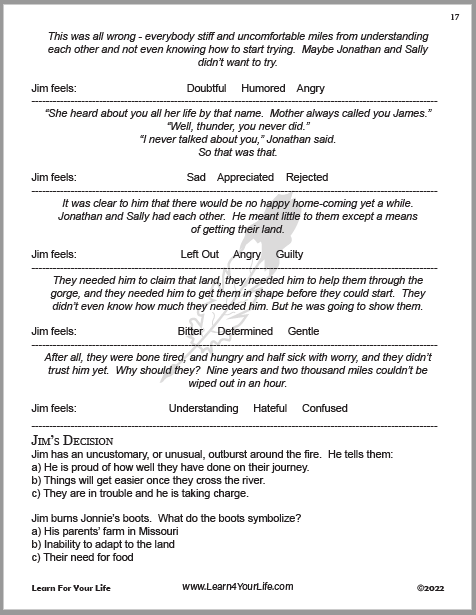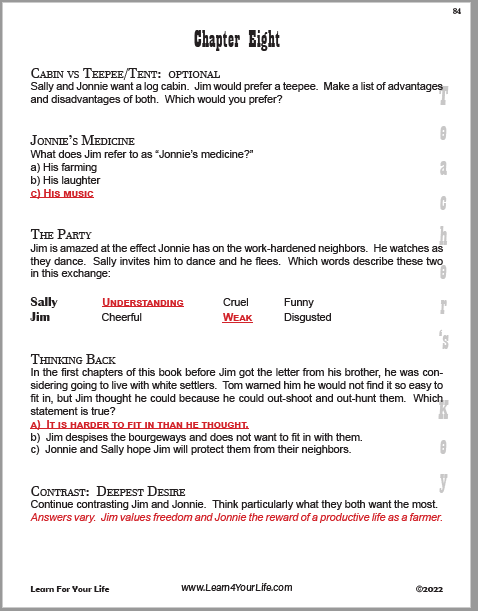 Student Guide AND Teacher's Answer Key Included
$2.99 Download - 113 pages



Includes student pages, answer key, map activities, vocabulary lists, and literary analysis.
Moccasin Trail Pages
Our pages for Eloise Jarvis McGraw's novel, Moccasin Trail.
Unit Study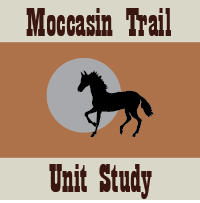 Vocabulary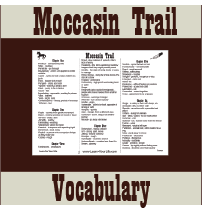 Maps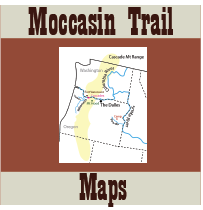 Summaries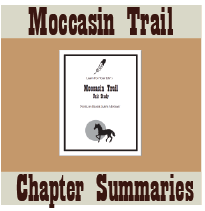 Themes, Symbols, Timeline