Sight Words
Sight words are common words that are frequently encountered. They can be taught separately, or in conjunction with phonic families.
Sight Word Lists
Here are the common sight words broken into three groups for use in kindergarten, first, and second grade.


Kindergarten Sight Words
the, at, is, it, in, on, am, I, not, no, my, me, go, up, and, are, her, you, big, small, all, to, do, let, he, him, his, good, was, car, us, this, that, old, of, stop, see, she, ship, come, came, black, green, are, more, have, had, want, take, with, will, must, some, what, why, for, but, made, child, by, fly

Our Kindergarten Word List gives weekly lists of these sight words and related simple phonic families for kindergarten students.
1st Grade Sight Words
one, red, away, over, two, blue, yes, look, three, seen, now, under, four, here, there, time, five, out, jump, after, six, white, like, try, seven, any, brown, from, eight, our, soon, put, nine, they, them, word, ten, where, while, each, eleven, when, then, who, twelve, night, very, were, thirteen, off, blue, your, fourteen, ride, fast, home, fifteen, name, live, pull, sixteen, should, could, would, seventeen, wind, said, very, eighteen, off, cut, start, nineteen, saw, wish, wash, twenty, water, eat, sleep, does, goes, why, bread, rain, cold, hot, part, why, sing, street, any, think, cool, cross, drink, boat, letter, number, box, paper, water, helper, butter, father, sister, bother, mother, funny, color, food, room, silly, happy, carry, tiny, doing, going, thinking, running

Use the First Grade Word List to teach this group of sight words and related phonic words to your 1st grader.
2nd Grade Sight Words
pretty, open, help, also, walk, once, twice, people, orange, above, often, use, front, most, last, real, near, purple, candy, real, house, along, round, about, head, moved, start, work, water, thank, drink, high, soap, eye, nose, mouth, turn, start, tire, clean, watch, next, read, felt, know, spoon, mind, bread, neat, since, else, grass, save, house, save, strike, blow, catch, bird, wild, girl, sent, corner, every, first, warm, flew, draw, read, change, seem, without, within, until, hole, ahead, winter, summer, desk, flight, float, hung, branch, tried, drive, fell, someone, something, drove, can't, won't, isn't, didn't, aren't, miss, school, into, boxes, trash, show, job, love, use, drip, never, fold, pull, other, plant, splash, skinny, lots, fish, bush, catch, today, half, more, trip, poor, you're, they're, we're, I'm, he'll, she'll, act, pass, follow, yellow, match, anyone, anything, happening, phone, elephant, couldn't, wouldn't, shouldn't, we've, they've, inside, outside, upside, wheel, learn, easy, busy, wives, lives, knives, end, done, wheel, enough, through

Weekly lists of these sight words and phonic words are included in our Second grade word lists.
A fun way to learn new words
The Sight Word Game: Erudition!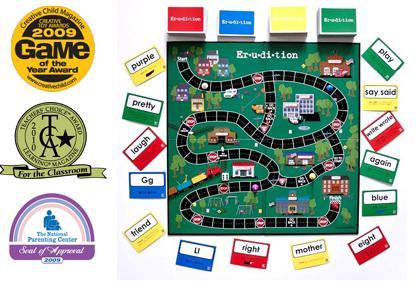 Here is the perfect way to teach and reinforce their reading skills. Colorful cards have the most common words printed on them. Read your word correctly and take another turn. This game can be used in conjunction with any other reading program by only using the cards with the students' current list.

The cards themselves are worth the cost of the game. However, the fun but simple game will have your young reader asking to play again and again.

Read more about this AWARD WINNING game.
More reading help
Our Reading For Kids has lots of of ideas and help. Reading methods, activities, teaching controversies, literature choices and more!






Click here to return from Sight Words to the Reading Main Page.

The Kid Friendly Home Page

Enter the 2012-2013 Contest
Relax and watch their writing take off!
Who said grammar had to be boring?
A great strategy for poor spellers
A mother's plea, A son's promise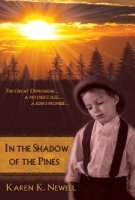 Homeschool Curriculum