You Are Here:
Worksheets, Maps, Teacher Key
Wizard of Oz Worksheets
Everything You Need for a Wonderful Trip to Oz
Student Copy of the Wizard of Oz Worksheets
Do you want to see the activities on these pages?
Teacher Key of the Wizard of Oz Worksheets
Maps of the Land of Oz
Student Map of Oz
Teacher's Answer Key for Map of Oz
More Activities
For students who particularly enjoy the Wizard of Oz book, there are more events in Oz to entertain. See our other
Wizard of Oz Activities
including critiquing old and new movies and reading more of the 14 books in the Oz series.
You Are Here:
Worksheets and Maps

About Our Site
Hands-On Learning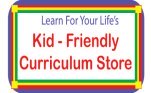 See All Products