Geneva 12
by Geneva
(Chile, S.A.)
The Way Books Ought to Be

Interesting, inspiring, and instructive, books contribute greatly to our lives. Throughout the history of the earth, books have been used for communication and learning, as well as for pastime. Because many people love to read, there are huge libraries and bookstores all over the world. Clearly science fiction, historical fiction, and classical fiction are currently three of the most popular types in this genre. Which is your favorite?

1) Science Fiction
2) Historical Fiction
3) Classical Fiction

Hopefully, you have learned something about science, historical, and classical fiction, which are three of the more common types of fiction. Because of the useful information in many historical fiction books, as well as the entertainment provided by them, they are obviously the most important of the three. Interesting. Inspiring. Instructive. That?s the way all books ought to be.

About Our Site
Hands-On Learning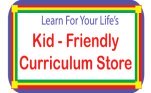 See All Products
By Karen Newell Copyright© 2009 - 2018 Learn For Your Life All Rights Reserved