Fellowship of the Ring Quiz
3 Pop Quizzes for Use With Fellowship of the Ring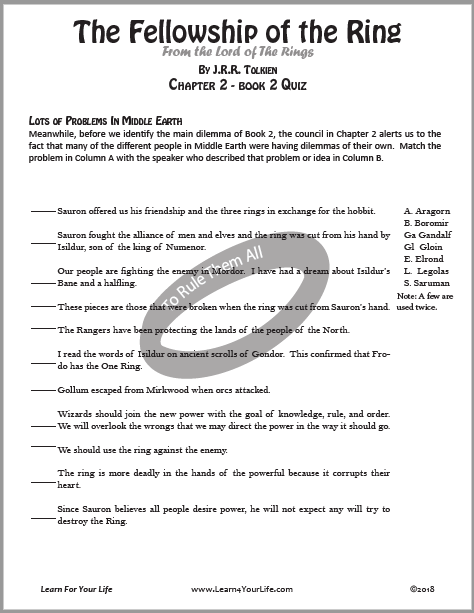 Click the Pic above to Print
How to Use the Fellowship of the Ring Quizzes
These matching activities are from our "
Fellowship of the Ring
Unit Study" (information below.) They can be given:
before or after the student does the unit study pages
instead of the unit study pages
as a small group activity or contest
They are printed separately (click the picture above to print the file) for maximimum flexibility of use.
The correct answers are printed on the teachers' key in the unit study file.
Book 1 - Chapter 2 Quiz
With this activity, students fill in the number of rings and identify what has happened to them. This information is gleaned from Frodo's conversation with Gandalf in chapter 2.
Students also identify chronologically the order of events in the history of the ring.
These two quiz activities ensure students' are aware of the importance of the ring's history. This is necessary for understanding the rest of the book.
Book 2 - Chapter 2 Quiz
Many citizens of Middle Earth spoke at the Council of Elrond about the problems facing their people. We have listed paraphrases of their concerns. Students match the problem in the left hand with the speaker in the right hand.
Book 2 - Chapters 8 and 9 Quiz
Chapter 8
:
Match the gifts of Galadriel in the left hand column to the recipient in the right hand column.
Chapter 9
:
Short answer question. Students identify the impact the ring had on each of these characters in the narrative:
Isildur
Gollum
Bilbo
Saruman
Gandalf
Galadriel
Boromir
More Questions and Activities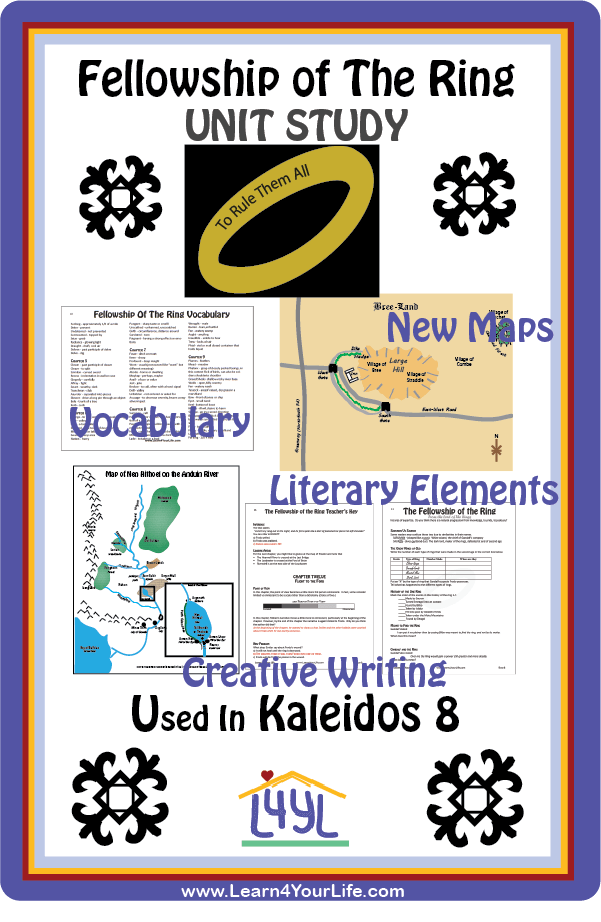 The full unit study provides:
Chapter by Chapter questions and activities
Discussion questions
Literary elements
Writing Activities
Special Project Ideas
Vocabulary Words
Buy The Fellowship of the Ring Unit Study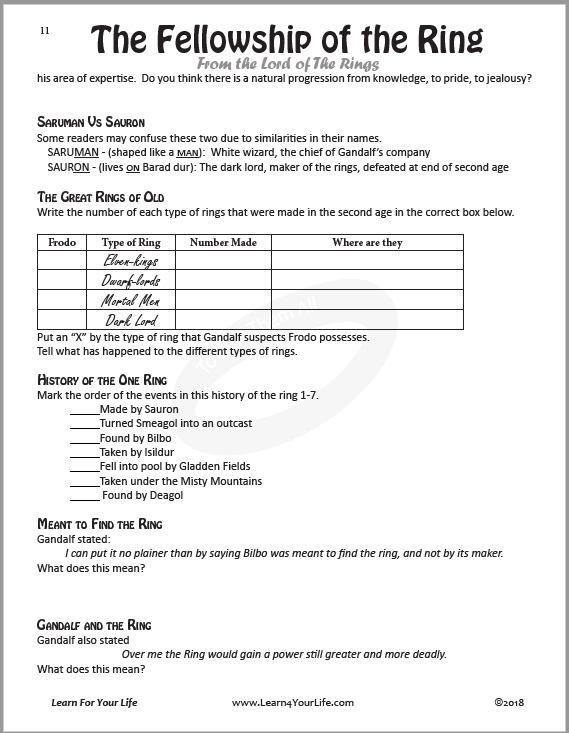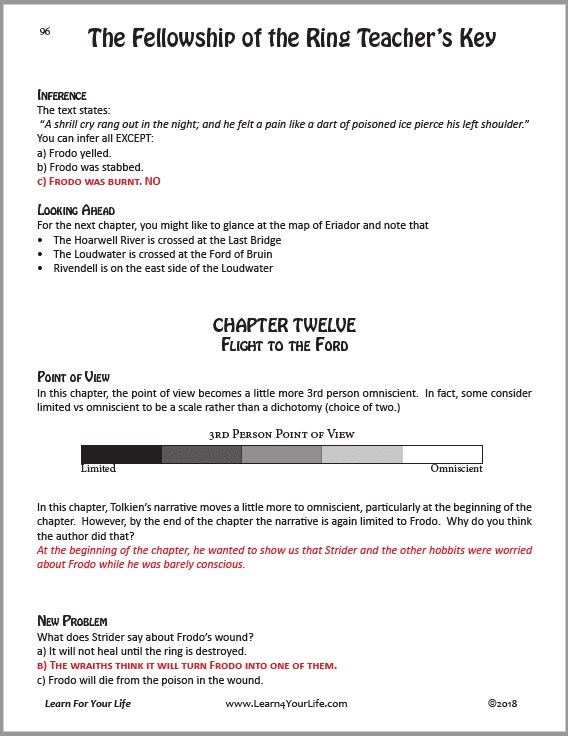 Student Guide AND Teacher's Answer Key Included
$2.99 Download - 127 pages
See below for contents of unit study


Fellowship of the Ring Pages at a Glance
Full Unit Study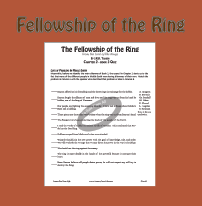 Maps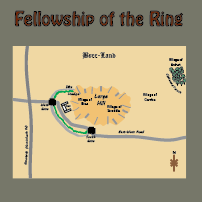 Vocabulary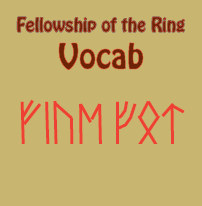 Quotes