Carry On Mr. Bowditch Maps
Four maps and two answer keys correlate to "Carry On, Mr. Bowditch" by Jean Latham.
The Journey's of Nathaniel Bowditch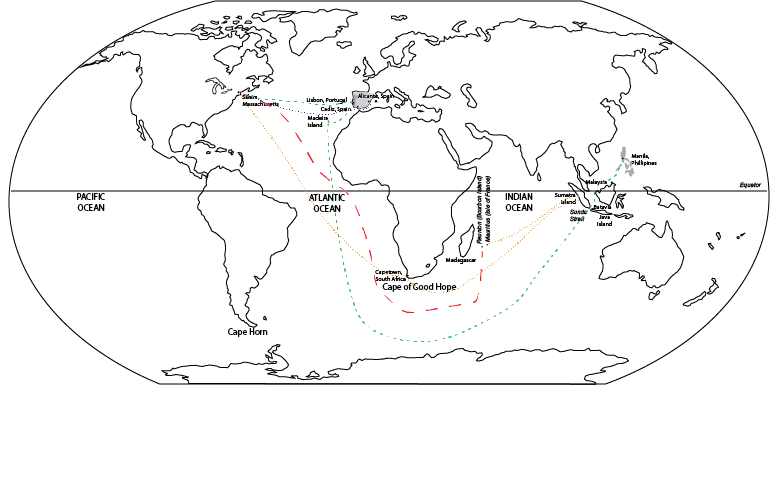 Our "Carry On, Mr. Bowditch" Unit Study provides a world map for students and a color coded answer key for teachers.
Each of the destinations for the five journeys of Nathaniel Bowditch are illustrated on the answer key.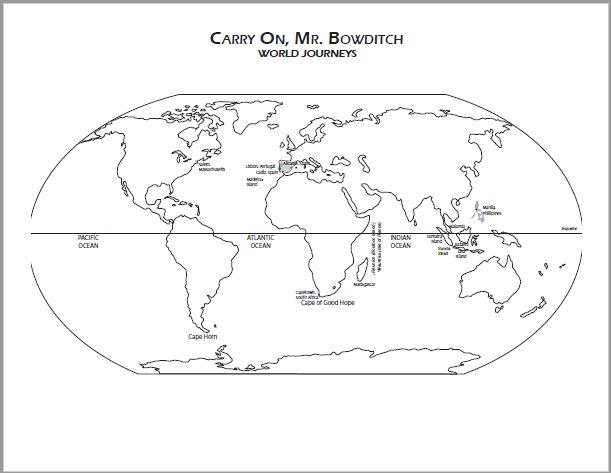 Students are provided with a map identifying the destinations of his journeys. In the chapter activities, they are directed to trace the journey from Salem to each destination.
The students can use the same map for each of the five journeys (two of them are to the same destination.) They are encouraged to use different colored pencils in order to differentiate them.
Madeira Island, Portugal, Spain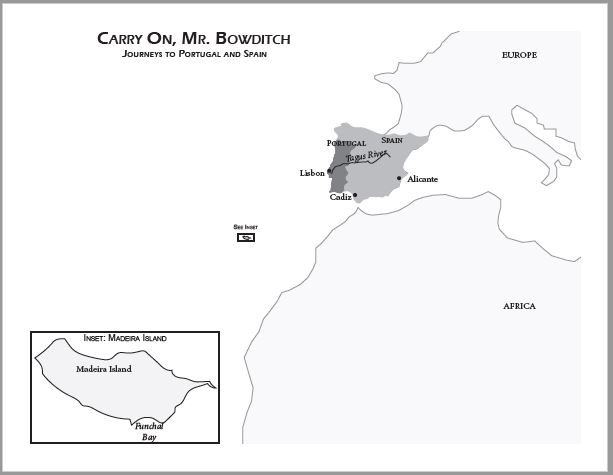 Quick! Could you find Madeira Island on a map? Not everyone can.
The journey to the Mediterranean is made clearer with our map allowing students to visualize the ports in Portugal and Spain as well as the tiny island of Madeira.
Map of Massachusetts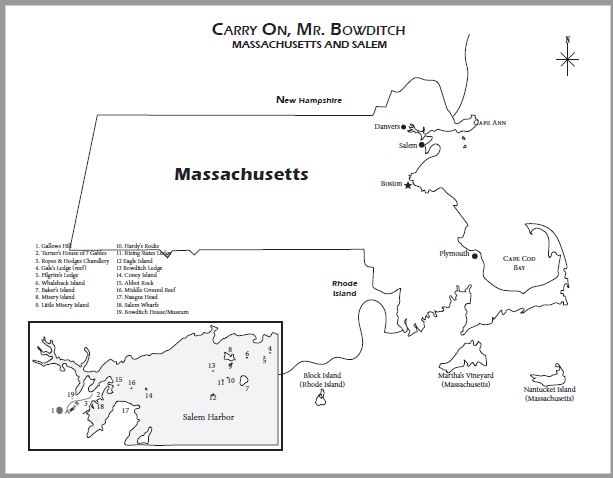 The map of Massachusetts illustrates the location of Salem in the state. Students can see Salem's location in comparison to Danvers (where he lives in the opening chapter) as well as Boston Harbor and Plymouth.
In addition, the inclusion of Block Island, Martha's Vineyard, and Nantucket Island helps students visualize their importance during the story.
Salem Map
An inset map of Salem identifies important points in the story. These include:
Gallows Hill
Essex Street
Ropes and Hodges Chandler
House of Seven Gables
Bowditch Home
14 other locations
Map of Salem Harbor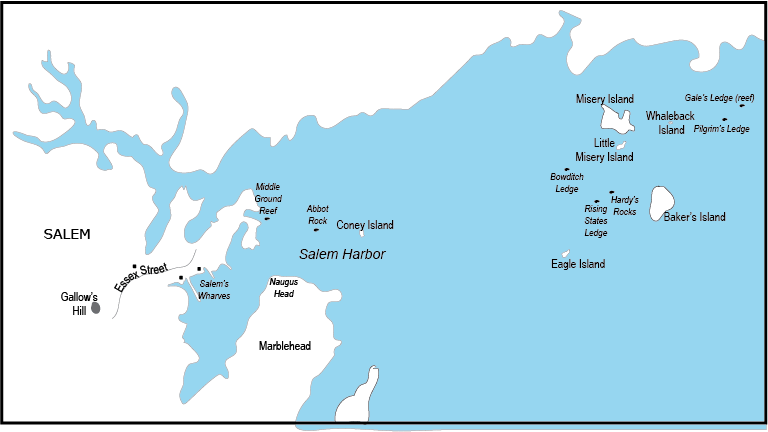 Here is a valuable activity. As students read the account of the sailors watching for the different islands in Salem Harbor on starboard or larboard, they can follow along on the map. They can use the islands as a nautical dot-to-dot to get safely into Salem.
Why does it matter? At the climax of "Carry On, Mr. Bowditch" they sail through the same islands and reefs in life-threatening fog. Attention to detail in chapter 16 will make the plot more meaningful as the story reaches its conclusion.
Time-Saving Resource that Maximizes Your Teaching
In addition to the six maps, our
Carry On, Mr. Bowditch Unit Study
will provide you with:
Chapter by chapter activities
Vocabulary word lists
Background information
Literary analysis techniques &nbsp &nbsp &nbsp &nbsp &nbsp &nbsp &nbsp &nbsp AND much, much more.
Carry On, Mr. Bowditch Study Guide
Download the activities for 24 chapters including, reading comprehension questions, background information, vocabulary words, maps and more.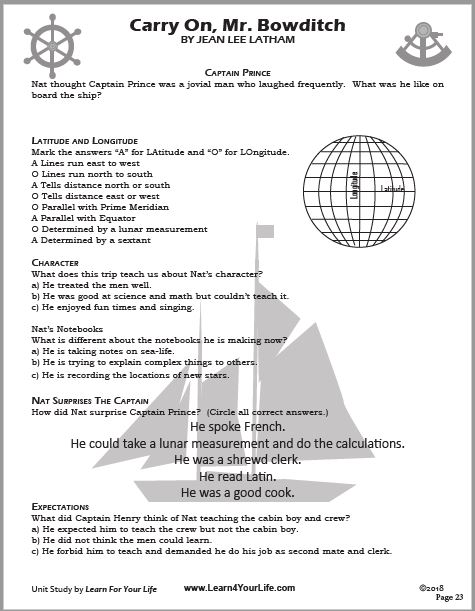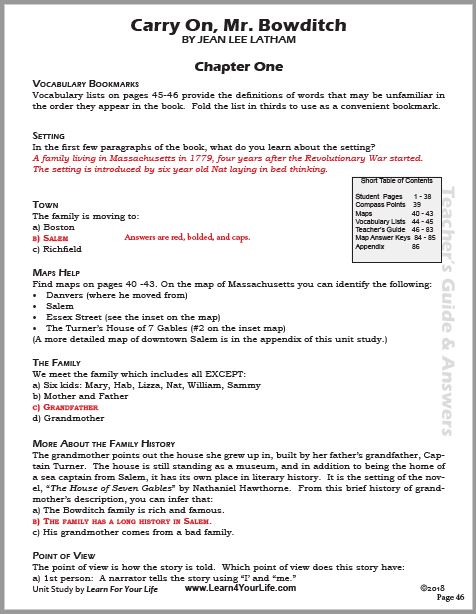 Student Guide AND Teacher's Answer Key Included
6 maps + Vocabulary bookmarks
$2.99 Download - 86 pages



---
Carry On, Mr. Bowditch Resources
More Study Guide Pages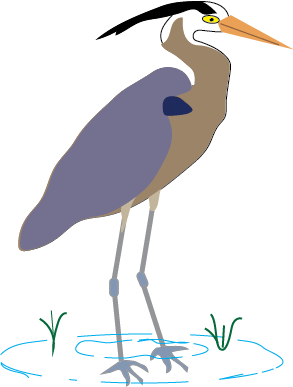 Unit Study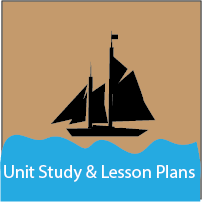 Vocabulary