Sign of the Beaver Map
Matt's cabin was on the Penobscot River in the Maine forest. See the Sign of the Beaver Map and the distance the family had to travel from their home in Quincy, Massachusetts.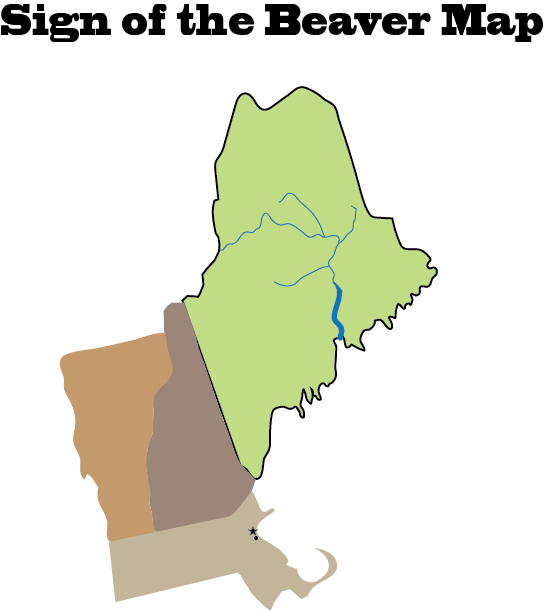 ---
It would take seven weeks for Matt's father to travel to Quincy, Massachusetts and bring back his mother, sister, and the new baby.
Meanwhile, twelve year old Matt must stay behind in the virgin forest and take care of their cabin and recently cleared fields.
None of them suspected the adventure that Matt would experience by the Penobscot River while his father was away.
Exact Location?
The exact location of the family's cabin cannot be determined since the Penobscot River has different branches. However, this flashback from Chapter One gives us some idea of the terrain:
They would be the first settlers in a new township...Matt and his father would travel north. They would take passage on a ship to the settlement at the mouth of the Penobscot River. There they would find some man with a boat to take them up the river and then up on a smaller river that branched off from it, many days' distance from the settlement. Finally they would strike out on foot into the forest and claim their own plot of land.
From the story we know their cabin was by a creek that branched off from the Penobscot River. It is possible that it was the eastern-most branch since there are lakes at the end of the other branches and a lake is not mentioned in
The Sign of the Beaver
. However, the story does not specifically state they went to the source of the river.
In the map above, the large area of the Penobscot River indicates approximately how far they would have been able to travel by boat to the last settlement on the river before striking out on foot.
Sign of the Beaver Unit Study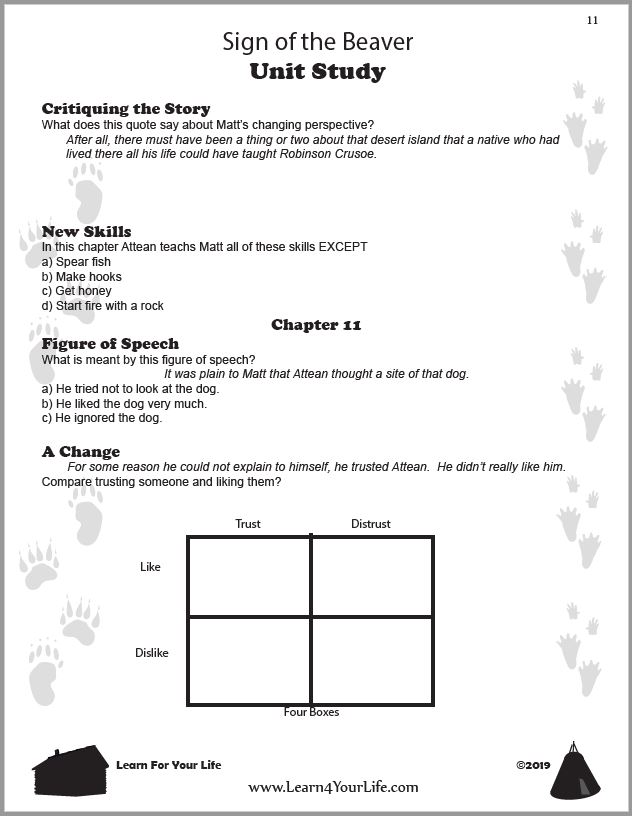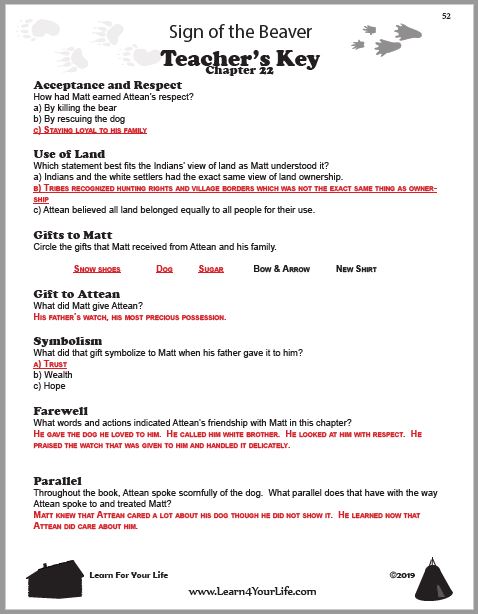 Student Guide AND Teacher's Answer Key Included
$2.99 Download - 59 pages
See below for contents of the unit study



Sign of the Beaver Pages at a Glance
All the pages forThe Sign of the Beaver are listed here.
Vocabulary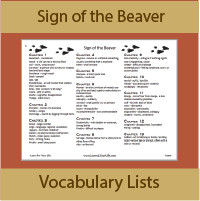 Unit Study