New Testament Books Maze
Find your way through the maze of the 27 books of the New Testament.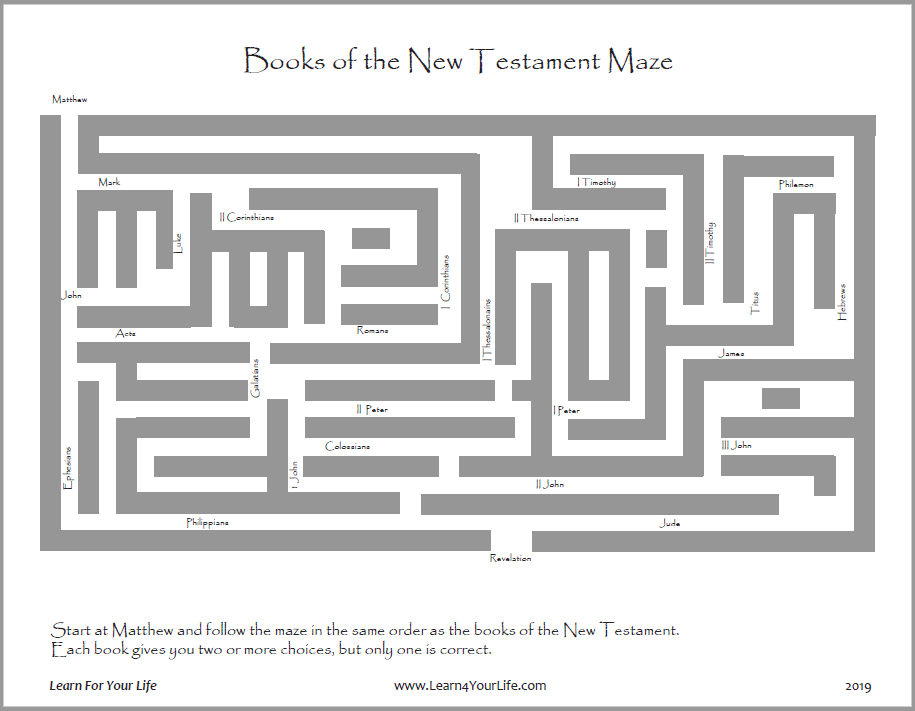 Print the Books of the New Testament Maze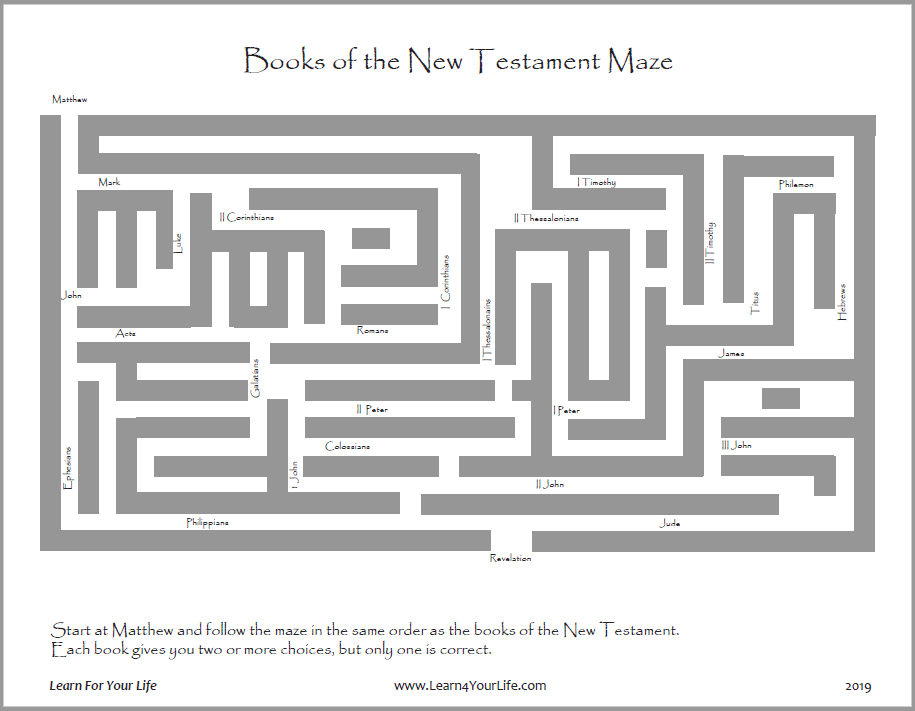 Free Download of the New Testaments Books Maze
Start with the book of Matthew and make your way through the maze to the book of Revelation.
Sound easy? It's a little trickier than you might think. After each book the wanderer has
at least
two choices. And sometimes you have to search around several corners before you find the next book.
Print several copies and practice the New Testament Book order. Or have a race with someone else.
Bible Reading Plans for Kids and Adults
You will also want to check out our printable Bible Reading plans for kids and adults.
Primary - approximately 5 verses a day, 12 different monthly sections with 30 readings each
Intermediate - approximately 15 verses a day, 12 different monthly sections with 30 readings each
New Testament and Psalms - a chapter a day; the epistles are interspersed between the gospels
Old Testament History - one chapter a day; Genesis to Esther
Old Testament Writings - one chapter a day; Isaiah to Malachi