Micah 6:8 Lesson
Print the free Micah 6:8 lesson for kids or teens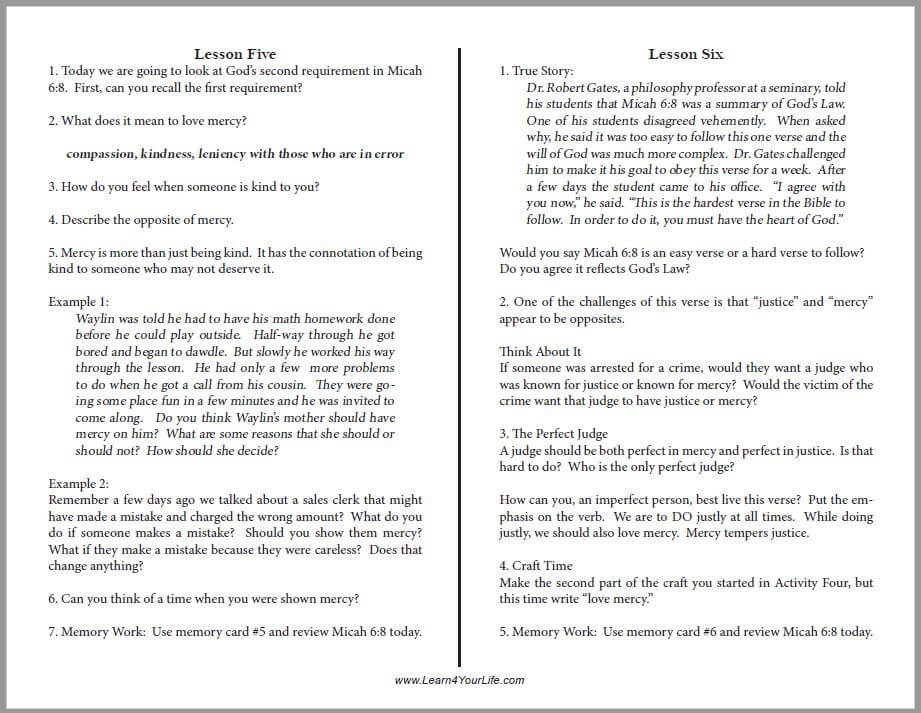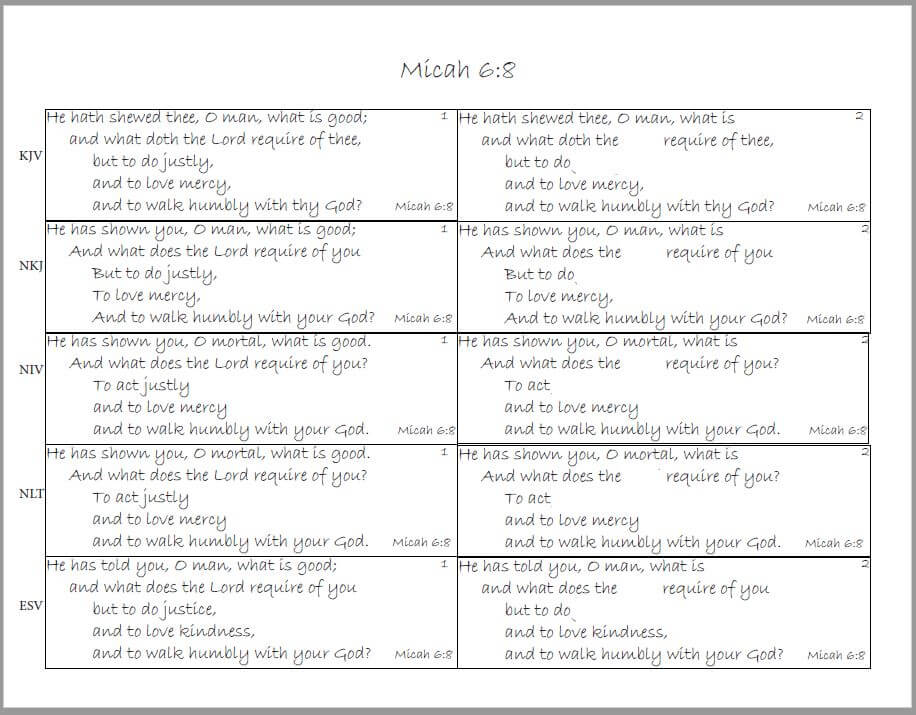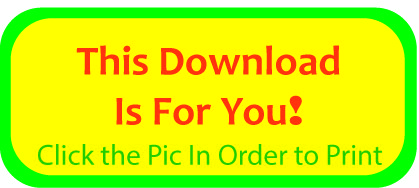 What Is In the Micah 6:8 Lessons?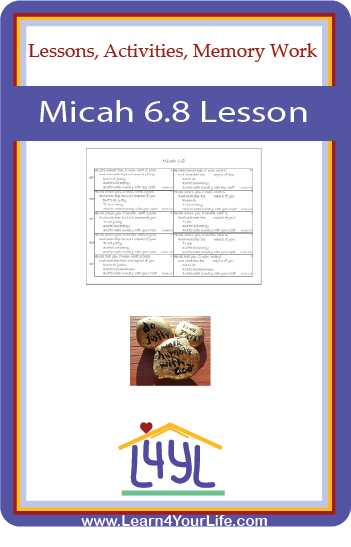 This is a nine page worksheet. It includes:
8 daily lessons
Memory cards for five translations
Suggested craft activity
Activities on the Micah 6:8 Worksheets
Memory Cards
Memory cards: The entire verse is listed on the first card. On each of the subsequent cards a few verses are whited out, as students progressively recite more of the verse.
Discussion Questions
Brief list of some of the discussion questions:
Why is this one of the most famous Old Testament verses?
What are the three requirements listed?
List examples of justice or injustice from news, stories, or movies.
What does it mean to love mercy? What would the opposite be?
Does Micah 6:8 summarize the Law of God?
If someone was arrested for a crime, would they want a judge who was known for justice or known for mercy? Would the victim of the crime want that judge to have justice or mercy?
Do you think there is a difference between "walking humbly" and "walking humbly with God?" Does walking with God make it harder or easier to be humble? Consider the difference between faith and religion. Does religion make a person humble or arrogant?
Can a person be both stubborn and humble?
How well do you live by Micah 6:8? How well did Jesus live by Micah 6:8?
Define and Consider
Definitions and analysis of parts of speech for
just, justly, justice
mercy and kindness
humbly
More To Think About
Situations to discuss
The perfect law of God and our need for a savior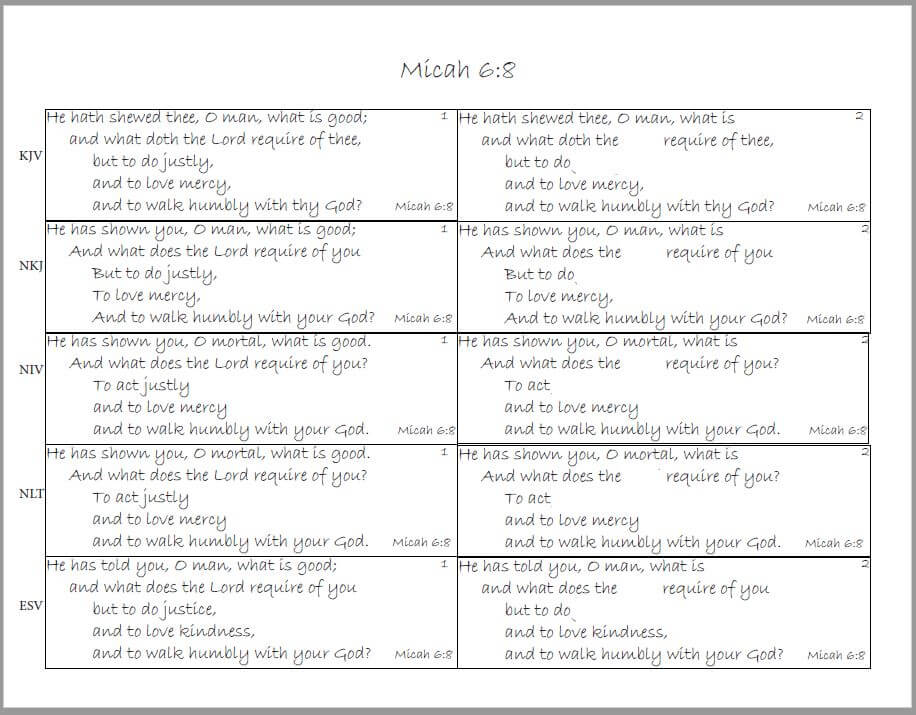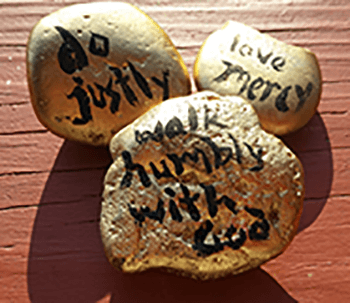 More Bible Lessons & Helps
Bible Reading Plans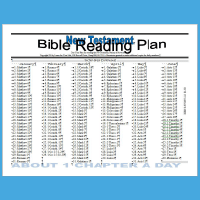 Of Faith and Knowledge