Home School Science Unit Studies
Components of MatchCard Science
MatchCard Home School Science Unit Studies encourage students in third to eighth grade to actively explore the field of science.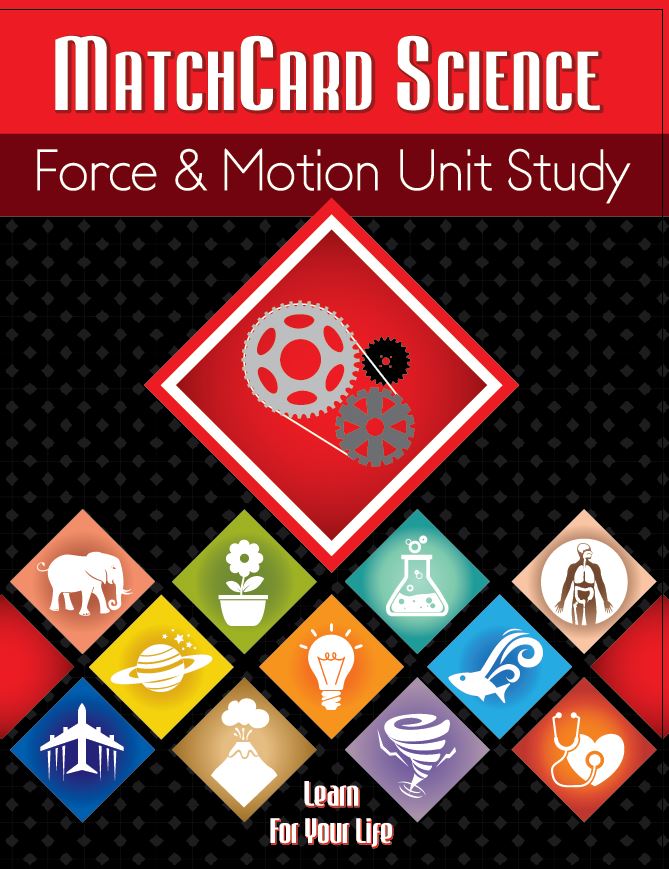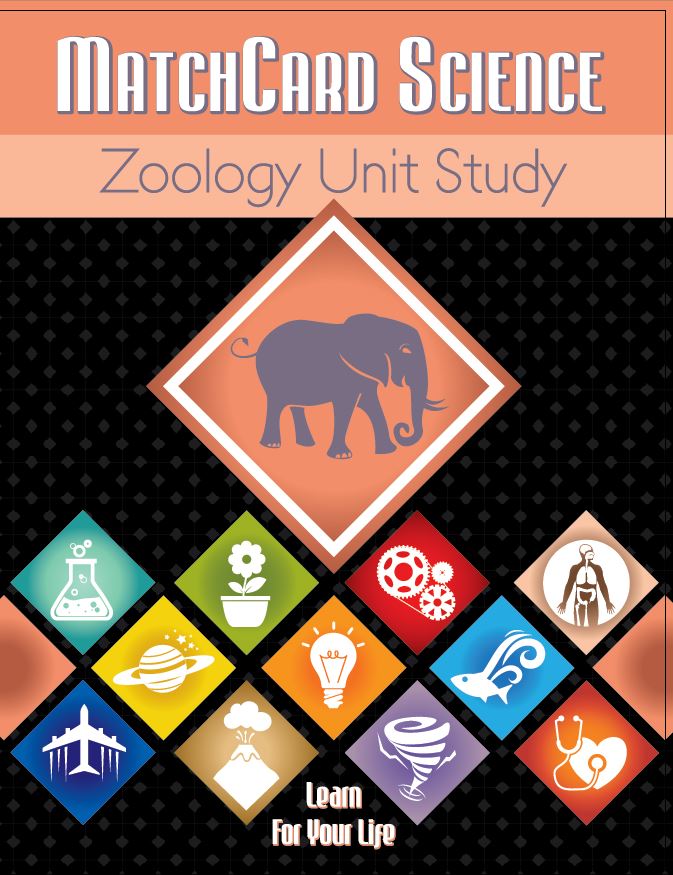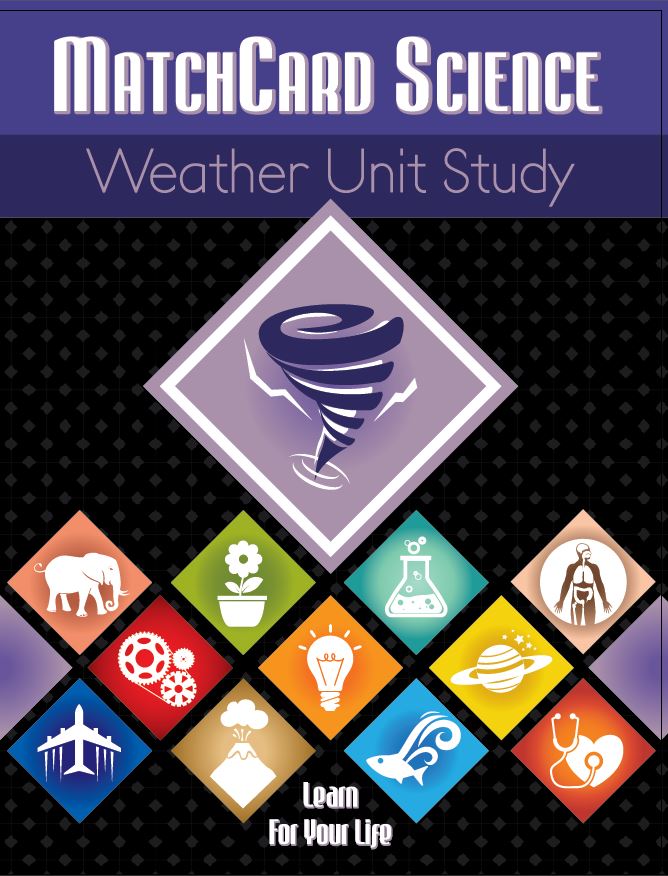 What are the Components of Each Unit? MatchCard Science uses the Learning Tree Model of Unit Studies. Think of the parts of a living tree:

Trunk - Subject
Roots - Resources used
Branches - Objectives mastered
Leaves - Activities
Fruit - Final product

This model allows the teacher to present a dynamic science unit study which is interactive and fosters self-learning.


The Trunk The trunk is the topic of the unit study. In MatchCard science there are 12 different unit studies.

Light and Energy

Weather

Force and Motion

Geology

Oceanography

Human Anatomy

Chemistry

Astronomy

Botany

Zoology

Nutrition, Health, Safety

Technology


These twelve topics comprise the trunk of your unit study.

Each unit can be studied for six weeks, making six unit studies per year. Alternatively, three longer units can be studied for eight weeks each; and three shorter units can be studied for four weeks each.



Roots The roots of your homeschool science curriculum are the resources you use to dig deeper for more information.

With MatchCard Science, a minimum of three different resources is recommended.
Suggested resources are listed for each unit study. However, the sky is the limit and many other great resources may be available in your area.
Here are some of the resources used in home school science unit studies:
Books (including library books)
Journal articles
Documentaries
DVDs and Videos
Field Trips
Science Project Books
Internet sites
Special speakers
Co-op classes
Branches
In the Learning Tree Model, the branches are the sub-topics explored with each unit study.
With MatchCard Science, we have broken each unit into the objectives that should be mastered prior to high school. Your students will study one to two objectives per week during their home school science unit studies.
For each objective, there is a corresponding MatchCard.
Each Matchcard has the following:
A table or diagram with information on the content
Information pieces are provided for the student to match to the correct area
Instructor page with correct answers
Ideas for projects and hands-on demonstrations
Leaves
The leaves are the activities the student's engage in to learn the content and master the objective.
Does your student like hands-on activities? We have columns of suggested activities to keep them engaged - and guessing what you will do next?
Supplement the activities with 3-dimensional models, internet videos, books and journals. The great part about unit studies is you use the modalities that are strongest for your student to allow him or her to maximize their learning.
Another leaf - literally - is the actual MatchCards. They contain the information the students need to learn in a format that is easy to use.
Fruit
The fruit is like the cherry to top your unit study. It is a project (or projects) completed by the student relevant to each unit of your home school science unit studies.
A variety of large projects are suggested for each unit study. In addition, a different hands-on project is recommended for each MatchCard. Students will complete a
minimum of one project
per unit.
Putting It Together
Some students benefit from having a drawing of a tree on which the parts of the unit study are actually added. They can visually see their home school science unit studies taking shape as they do them.
The books on their bibliography are underground as the roots. They can cut out leaves from construction paper to glue to each branch. Fruit can also be glued to the top of their tree. (You can also buy hole punches shaped like leaves and apples for a time saver.)
Other students, particularly older students who have used the tree diagram several times, may prefer simply to list the components out. However, using the tree does help them to visualize how they draw information out of resources and produce their own learning outcomes.
Whether or not an actual drawing of a tree is constructed, the student creates a notebook for each of the home school science unit studies completed. Students take great pride in these productions which can include their experiments, photos, copies of MatchCards which they colored and labeled, paragraphs they have written, or any other documentation of their work.

Here are more ideas on making a science notebook for your unit study.