You Are Here:
Great Homeschool Online Convention
Great Homeschool Convention Online
Welcome to our on-line page for the Great Homeschool Convention 2020!
We missed seeing and interacting with homeschool families this year, and are looking forward to seeing many of you next year. Meanwhile, we are delighted you are visiting our site.


Free Kaleidos Language Arts Curriculum Guide
We are offering our online convention guests a FREE download for one year of Kaleidos Language Arts. ($12.99 regular price.)
The link for the download is on this page below.
What is Kaleidos Language Arts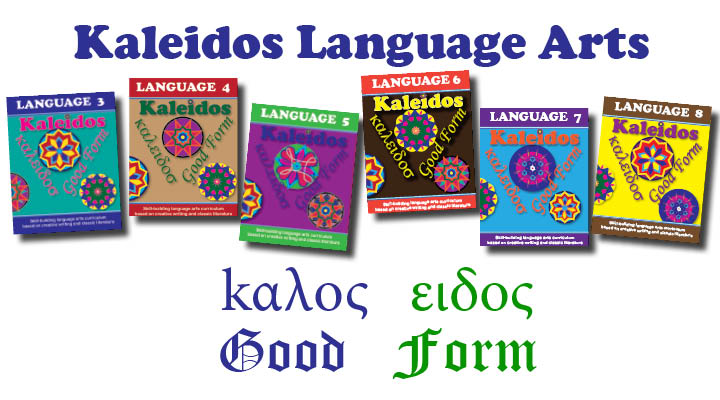 Kaleidos is a full one-year language arts program for 3rd to 8th graders. Our curriculum guide gives you a complete language arts program including literature, reading, writing, grammar, spelling, keyboarding, speaking, and more.
The planning is done for you, so you can take advantage of organized, structured lesson plans. However, if you like flexibility (and what homeschool parent doesn't?) you will love our lesson guides. The different areas of language arts are written as blocks to create maximum flexibility for your family.
Do you want to take out literature for a month while doing a co-op class? You can do that and continue the rest of the program. Planning for a local spelling bee? Just remove the spelling lessons are reinsert them when you are ready?
Is your student ahead or behind in one area? Use the lessons for another year in that place. In fact, the instructor's instructions at the beginning of the curriculum guide explain HOW to modify Kaleidos for students who are advanced, remedial, or have different goals.
What Will the Curriculum Guide Give Me?
You will get 180 lessons which can be done in 36 weeks or 45 weeks.
The literature lessons use great classics that are available at virtually every library. (Yes you can buy the literature package from us, but we intentionally chose books available anywhere.) It's the education of the elite for the cost of a library card!
Creative writing and structured writing are taught with
Write On: The Kid-Friendly, Mother-Pleasing, Gentle Way to Learn to Write
. This cookbook of writing ideas gently takes students from writing sentences to writing paragraphs, essays, and a thesis. It is re-usuable, non-consumable guide that you will reach for year after year.
While literature and writing our the backbone of Kaleidos, you will find the other subjects are also covered with flexible, non-consumable resources. Of course, you can use the books we recommend or ply those flexible muscles and insert your personal favorites into the blocks.
Free Downloads Available April 16 to April 18, 2020
Third Grade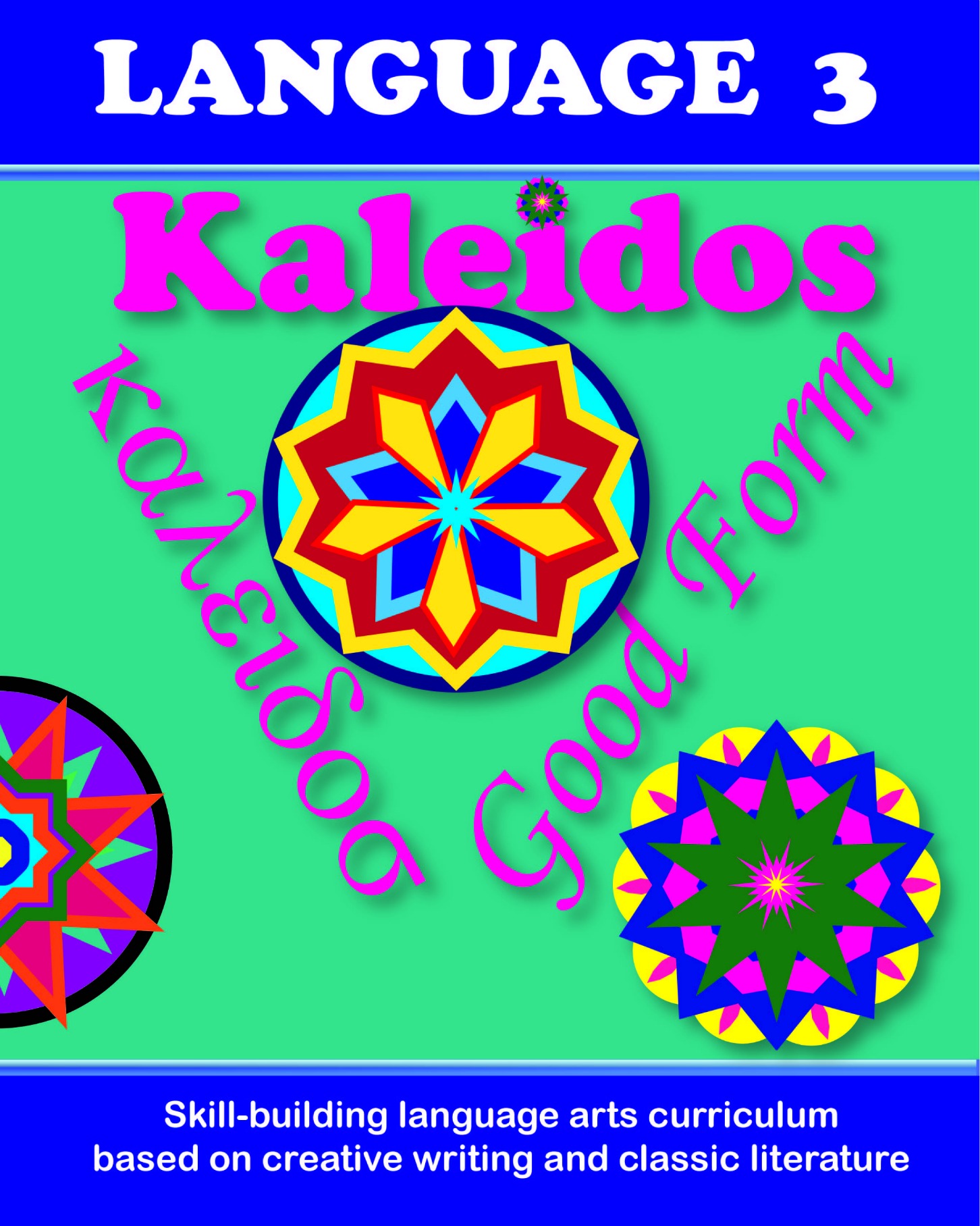 Learn more about Kaleidos 3.



Fourth Grade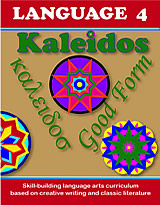 Read about Kaleidos 4.



Fifth Grade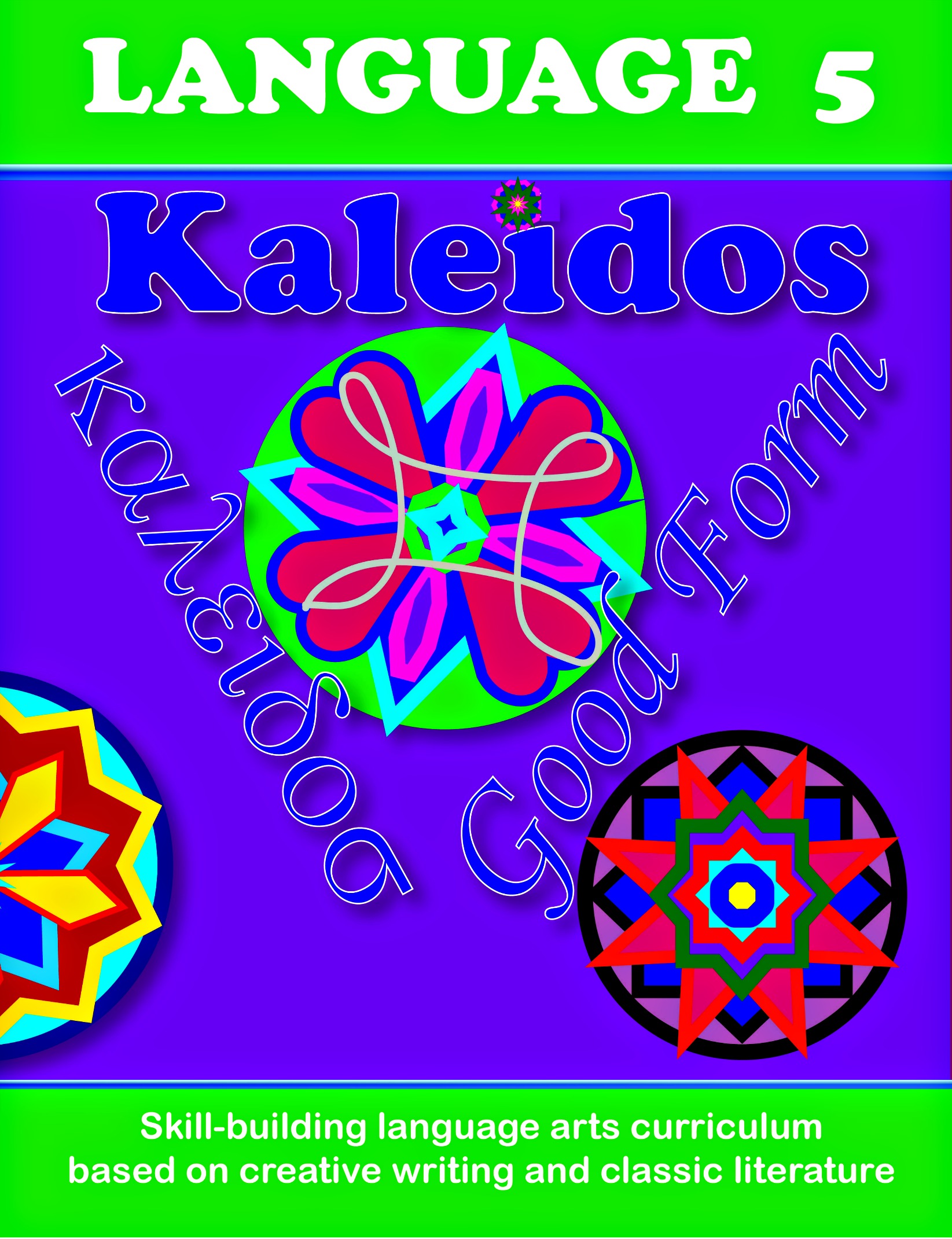 Check out the Kaleidos 5 curriculum.



Sixth Grade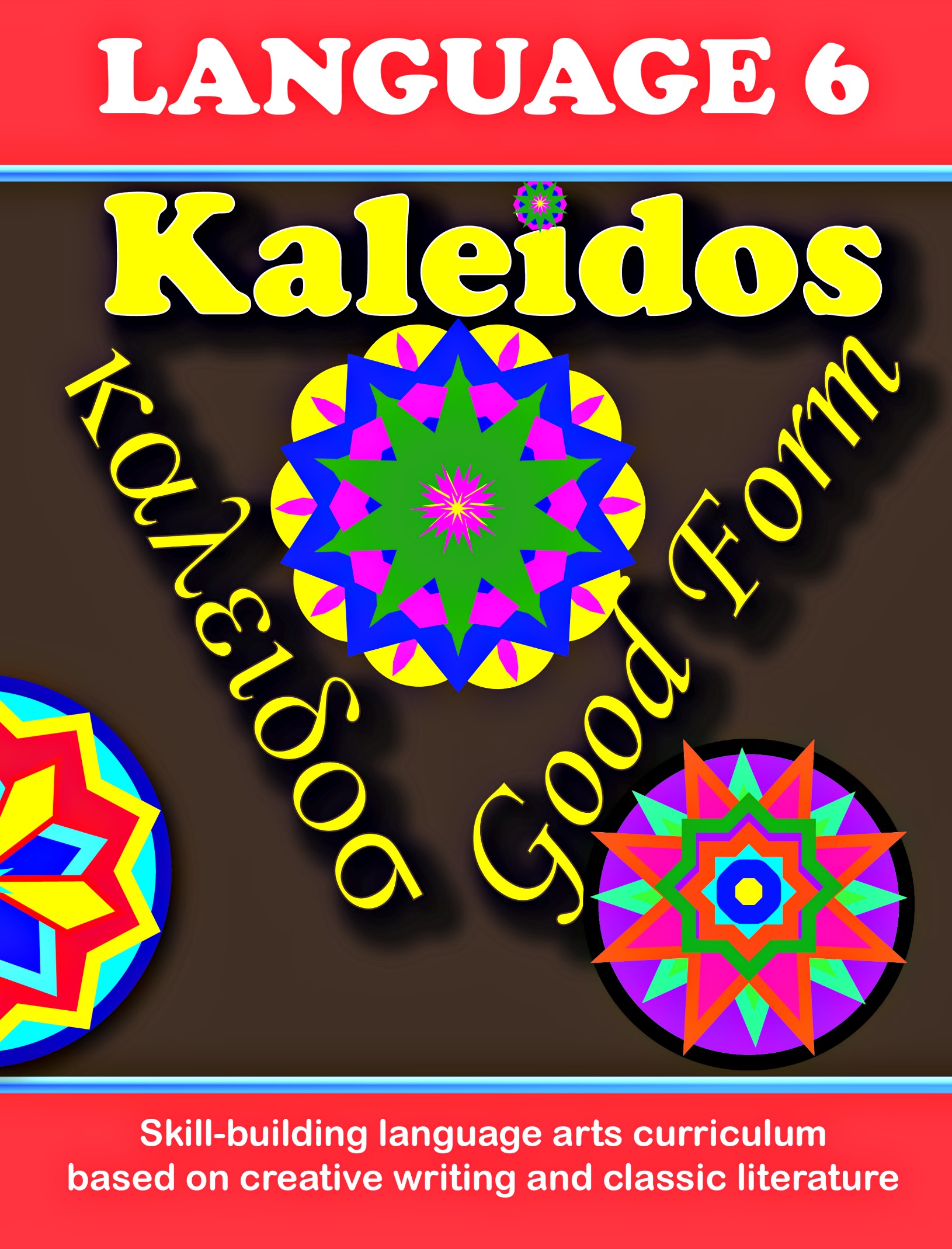 Discover all the features Kaleidos 6.



Seventh Grade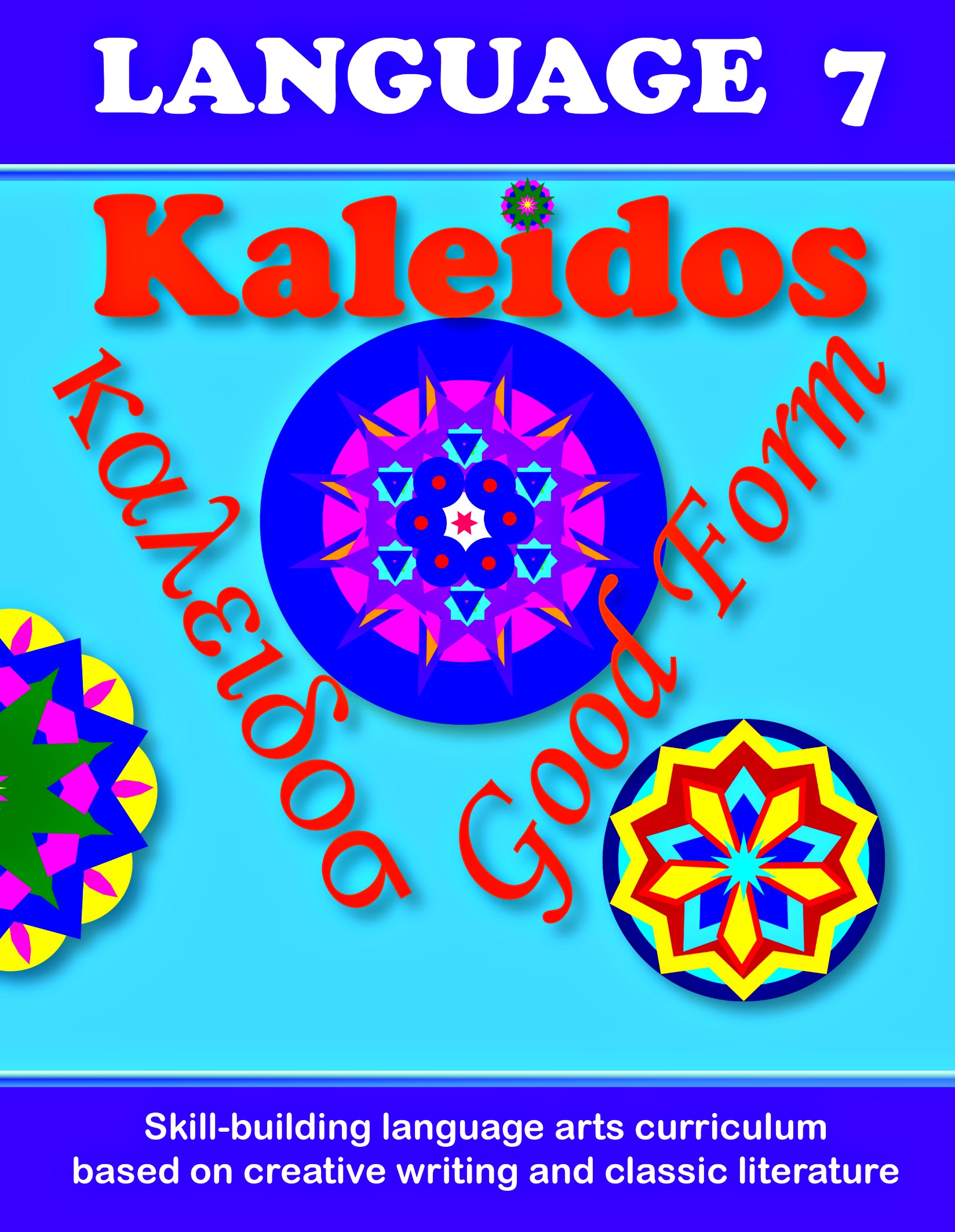 Find out more about the Kaleidos 7 curriculum.



Eighth Grade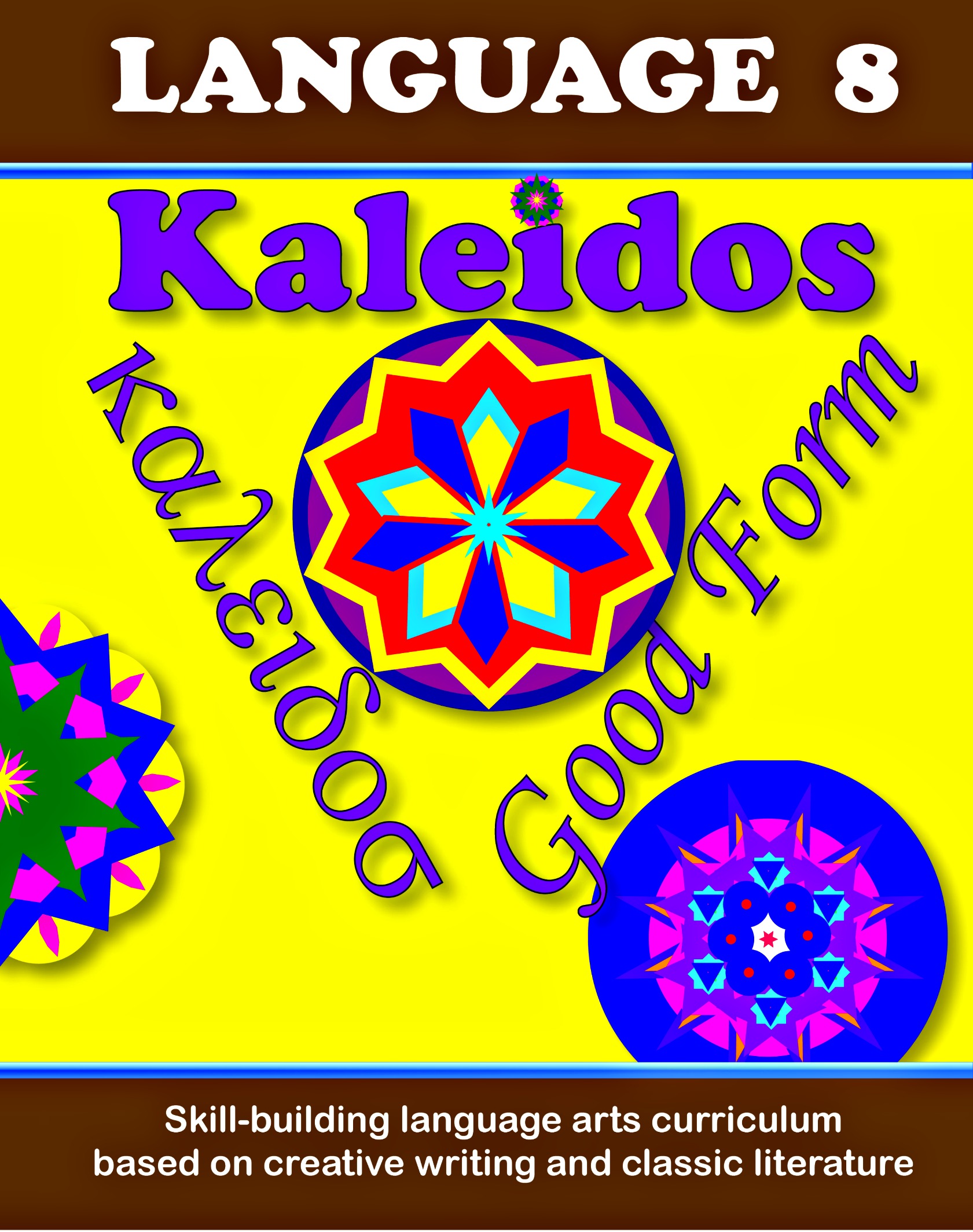 Here is more information on Kaleidos 8.