You Are Here:
Fish Anatomy
Fish Coloring Pages
Learn the Unique Body Parts of a Fish
Use these worksheets as coloring pages to learn the anatomy of a fish.

Free Download Below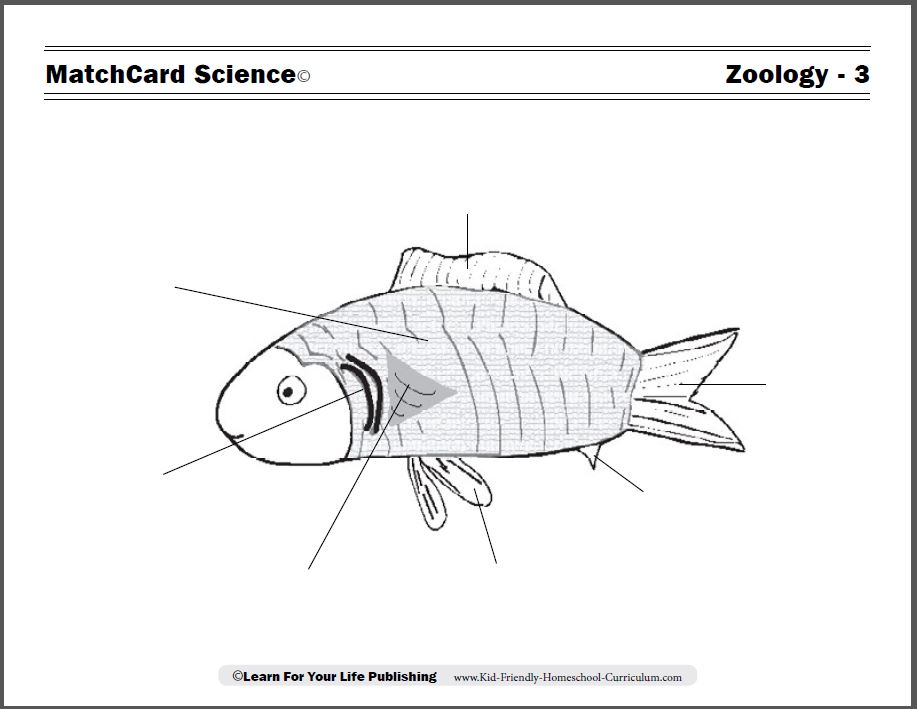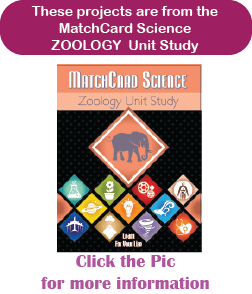 MatchCard Science Fish
Objective: Describe the unique parts of a fish.
MatchCard:
Download below.
MatchCard Information Pieces have the name, description, and function of seven parts of fish. Students match the information pieces to the fish diagram.
Print the Fish MatchCard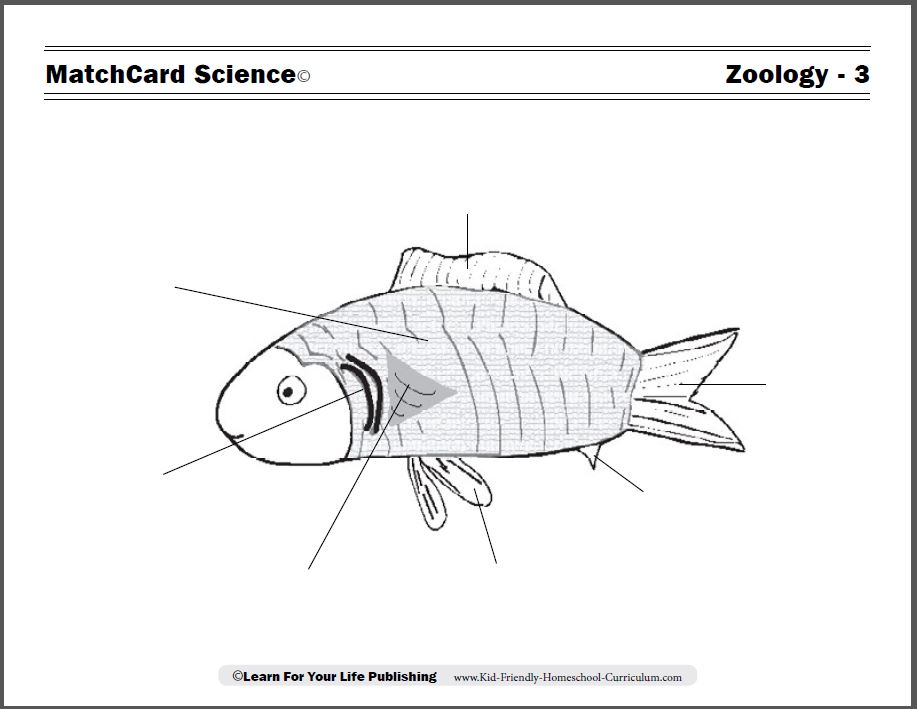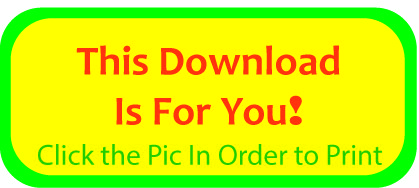 This is MatchCard #3 of the Zoology Unit Study. Find more information on MatchCard Science below.
Learning About Fish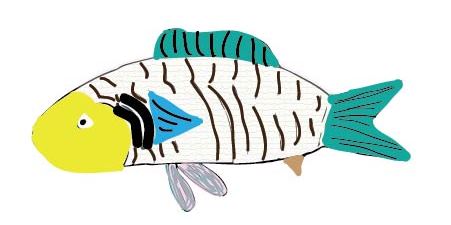 Parts of a Fish
Here are seven body parts unique to fish:
Scales - Protect the outside of the fish
Dorsal Fins - "Top" fins which keep the fish upright
Caudal Fins - "Back" fins help the fish move forward
Anal Fin - Located at the back and bottom of fish, they help the fish move forward.
Ventral Fins - The "underside" fins help "steer" the fish and come in pairs
Pectoral Fins - The "side" fins also come in pairs and help the fish steer straight
Gills - Have tiny branches that remove oxygen from the water
Fish Activities for Kids
Fish Worksheet
Use the worksheet as a coloring page as the students become familiar with the major parts of fish.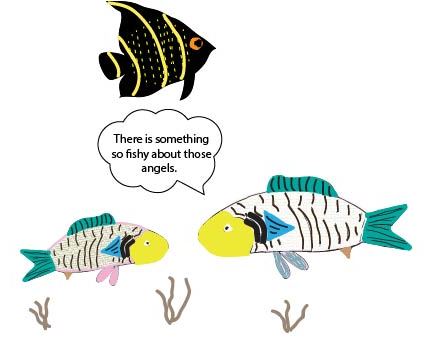 Pet Store
Take a trip to a pet store that sells fish. Spend time comparing the five different types of fish of several species of fish.
As an alternative, do an internet search or look in an encyclopedia for several different types of fish. Compare the different body parts.
Make Your Own
Kids can artistical show the comparison of fish and the size and shapes of their fins through:
Making a poster
A mobile
Their own coloring pages
Aquarium
If you live within a few hours of an aquarium, it makes an interesting field trip.
Go Fishing
No one knows fish better than fisherman. You can learn the habitat, seasons, and favorite foods of different species by fishing.
Interested in the Ocean?
We have an entire
Oceanography Unit Study
to learn about life on the other 2/3's of our planet.