Drawing Textbook
The Drawing Textbook by Bruce McIntyre is a classic that has been developing artistic skills for over 40 years. It's simple lessons progress step-by-step so everyone gains confidence while learning drawing skills and the seven principles of art and perspective.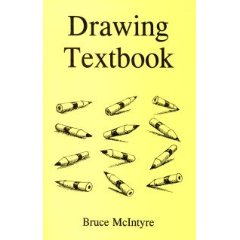 NOTE
: While a recent increase in the publisher's pricing has resulted in a higher cost, I can honestly say this gem-of-a-book is more than worth the price. Whether you have an artistically-gifted or artistically-challenged student, this book is truly a
must have
. If it was written today, it probably would have been named "
The Dummies Guide to Drawing
" because it's the best book for those who have not picked up the tricks of drawing on their own.
And for those artistic students who have taught themselves basic art principles, this text will help them expand and solidify their skills.
Meet The Drawing Textbook
We All Can Draw!
Bruce Mcintyre's book has been getting budding artists on the road to drawing for over 40 years. Yes, even if you feel like you are artistically hopeless, this little booklet will get
you
drawing as well.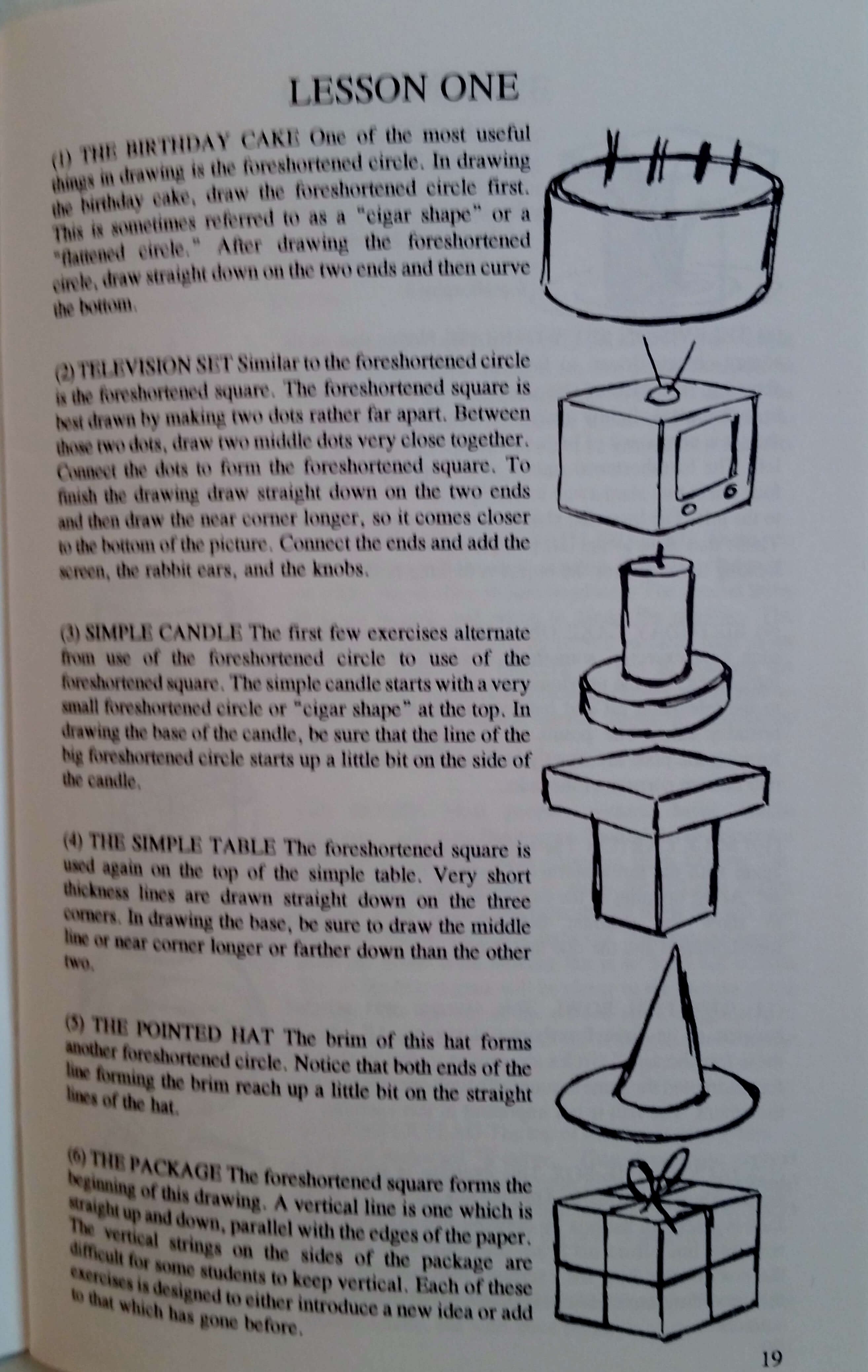 Look how easy the first lesson is in the picture above. Almost anyone can do that, particuarly if they practice a little bit.
But you have more than simple drawings. Instructions, tips, and pit-falls are described in a brief paragraph for every simple drawing.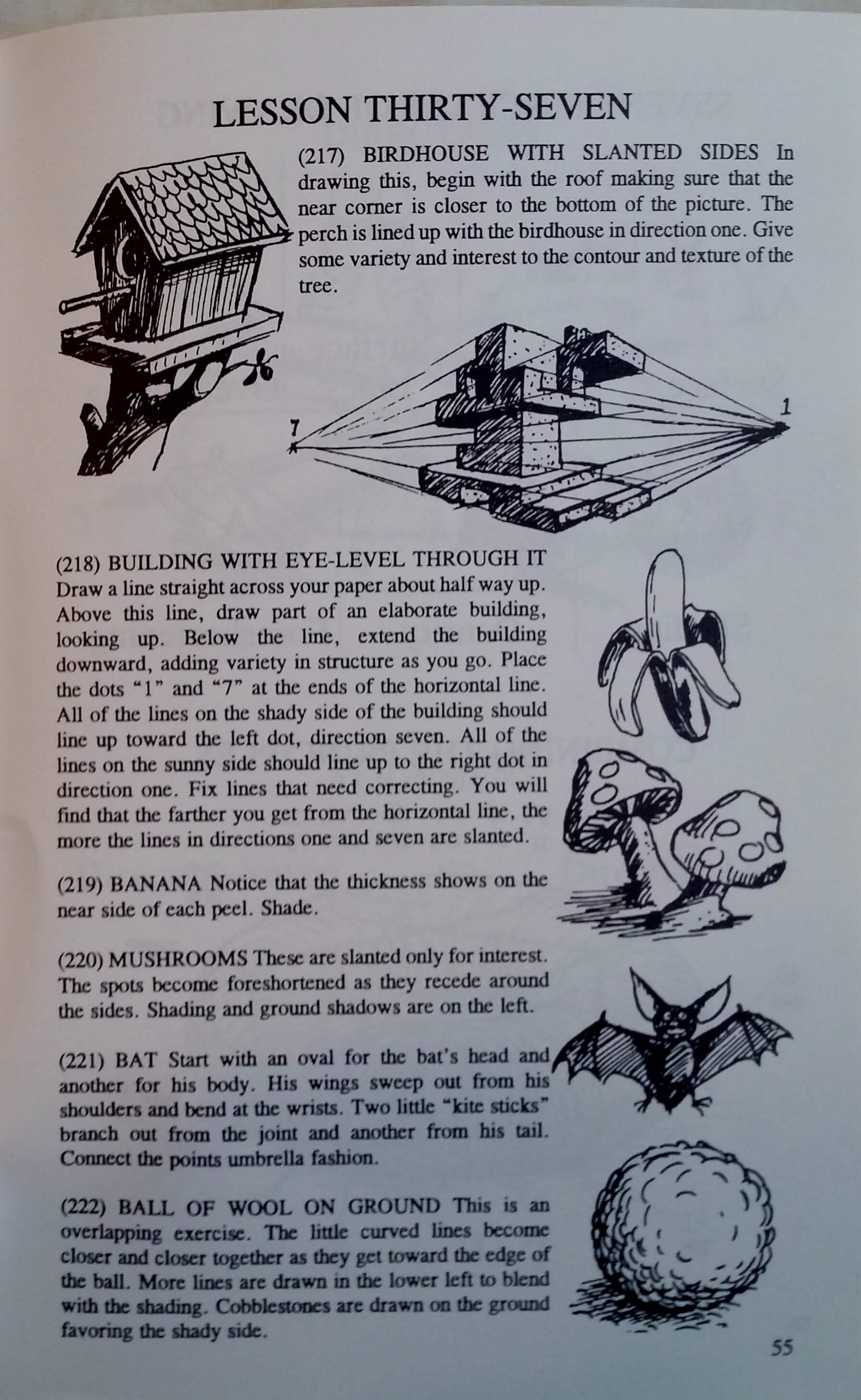 Now let's look at the last lesson in the pic above. You might think you would never be able to draw like that. But with his gentle step-by-step instructions, even the artistically-challenged can succeed.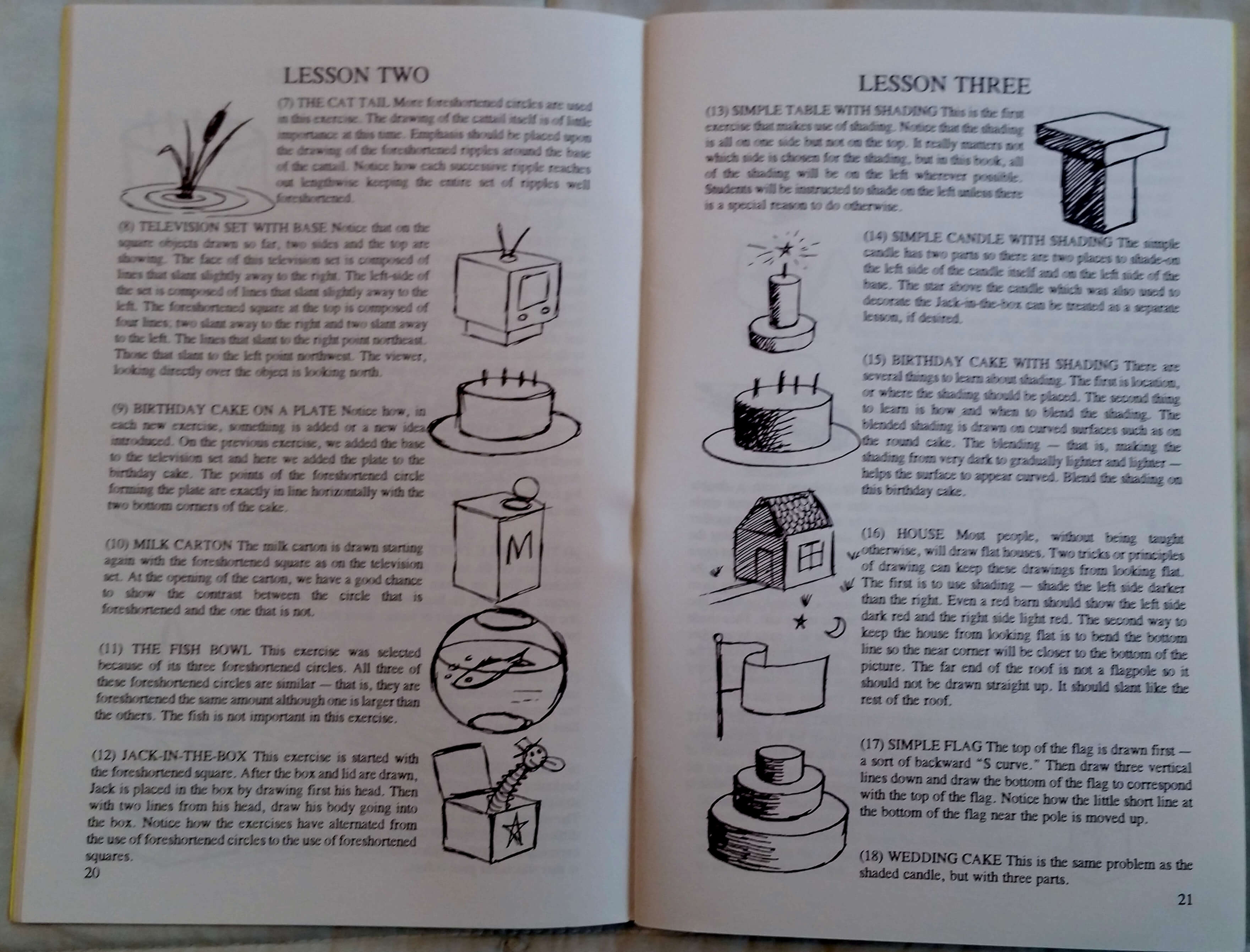 These pictures of Lesson 2 and 3 shows HOW this book helps you to succeed. Compare these illustrations of a cake:
Lesson 1: A foreshortened circle and a few lines make the cake.
Lesson Two: Put your cake on a plate.
Lesson Three: Add some shading to make it more 3-dimensional.
o\
Once students finish a lesson, they are ready and capable for the next projects.
But McIntyre did more than give you a copies of pictures to draw. He explained the principles of drawing and put them into practice.
How Does It Work?
McIntyre's introduction on the teaching of drawing is enlightening. His basic premise: drawing is like reading - there are basic principles that need to be taught. Just as children might be naturally gifted readers and learn to read with minimal instruction; there are some artistically talented people who figure out the principles of art instinctively (and by drawing over and over again.)
The rest of us? Yes, there is hope. The non-gifted can be taught how to read and how to draw. The textbook goes over the
7 principles of drawing
.
Look at the simple picture on the front of the cover. Can you draw a simple pencil with a few lines? Notice that by the use of shading, dimension is also created. This is one of the 7 principles covered in the lessons.
20 minutes a day, a blank 8 1/2 X 11 sheet of paper, and a pencil are the tools necessary to complete this textbook. By the end, you will be drawing castles and skyscrapers - one lesson at a time.
These drawing lessons can be used by the whole family, starting at approximately age seven (earlier for those who are naturally inclined.)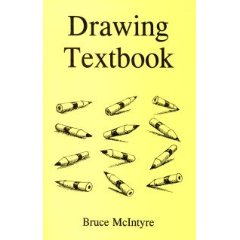 What Comes After The Drawing Textbook?

We are glad you asked!
The learning continues with
4 other drawing books by Bruce McIntyre.
His lessons on perspective and 3-D drawing reinforce the skills students learned the first year, and continue to build solid drawing skills.