You Are Here:
Dog Stories
Dog Stories
Classic Dog Stories for Kids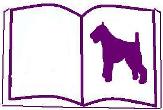 These favorite dog stories for children tell the amazing stories of our loyal friends.
Kavik the Wolf Dog
By Walt Morey
Kavik is a champion sled dog in Alaska who is purchased by a wealthy man. He looses his courage after a terrible accident, but finds something more valuable: a friend who loves him. To be returned with the boy who cared for him after the accident, he makes a long and difficult journey.
---
Henry and Mudge
Cynthia Rylant
Easy First Chapter Book
Here is a series of 29 books for your primary grade readers about a boy Henry and his trusty side-kick; a 180 pound mastiff named Mudge.
---
Beautiful Joe
By Margaret Saunders
Beautiful Joe is based on a true story of a real dog who was abused and rescued by a family. The story is told in first person by Beautiful Joe himself. It was written in the late 1800's and raised awareness of animal cruelty.
---
White Fang
by Jack London
A wild wolf dog in the Yukon becomes domesticated. This story is the opposite of the author's famous
Call of The Wild
(below.)
---
Call of the Wild
by Jack London
A large, domesticated dog is kidnapped and taken to the Klondike Gold Rush as a sled dog. There he becomes more wild like his ancestors. Violent scenes are in both of London's dog stories.
---
Lassie Come Home
By Eric Knight
One of the most famous dogs stories for kids, Lassie is a loyal collie. In the original book, she travels an incredible distance and against great odds to return to the boy she loves.
---
True Collie Stories From Sunnybank Kennels
By Albert Payson Terhune
Terhune's dog, Lad, made collies popular before the fictitious Lassie made them famous. These true stories from Sunnybank Kennels continue to warm the hearts of dog lovers (particularly collie lovers) as they bring back to life his beloved champions that stole the heart of a nation.
---
Old Yeller
by Fred Gibson
An old yellow mut joins two brothers on their Texas farm and become part of the family while the father is away. Lots of problems spring up, and the older son has to shoulder the responsibilities of his father.
---
Savage Sam
by Fred Gibson
The son of Old Yeller (above) is now part of the family. Travis and Arliss have to take care of the farm while both parents are away; but are kidnapped by Indians. Will Savage Sam be able to help them now?
---
Sounder
By William Armstrong
Sounder is the very special coon dog owned by a sharecropping family. When the father is arrested and carried away, Sounder tries to save him and is shot. He survives his wounds but is no longer able to hunt. His loyalty to his family remains strong as they struggle to survive difficult circumstances.
---
Where the Red Fern Grows
By Wilson Rawls
Billy works hard to own the money for two coon pups because his family living in the Ozarks is unable to afford them. When tbey become first rate hunters, Billy and his dog are challenged by other hunters.
---
The Incredible Journey
By Sheila Burnford
A black lab, bull terrier, and Siamese cat are companions on an incredible journey against all odds. They face danger and death in their desire to find their way back to the family and children they love.
---
Dog Jack
By Florence Bios
The true story of a dog who served as a Union Soldier in the Civil War. This story is a fictionalized account of a real dog who was honored for his role as a Union mascot. He was captured by the South and exchanged for another prisoner.
---
Because of Winn Dixie
By Kate DiCamillo
This 2010 Caledecott Winner is still too young to be considered a classic; but I think you will agree it should be included in our list of great dog stories. Opal recently moved to a new town and is feeling isolated and alone. When a stray dog comes into her life she gets more than just a new pet.
---
Balto and the Great Race
By Elizabeth Cody Kimmel
This easy to read chapter first chapter book has a later publication date (1999) but boasts of a much more classic subject: the great race of of dogs and their sledders in 1925. This tells the true story of the heroes in Alaska who set out to save an isolated town whose children would likely die of diptheria if the antitoxin serum could not be delivered to them across 650 miles of snow and ice. Round the clock teams of dogs raced against time, disease, and a blinding blizzard. Balto was one of the dogs who became a famous hero for his unprecedented work as the lead dog. Not only did they save the children of Nome, but their long trek became the route of the annual Iditarod Race.
---
Stone Fox
By John Reynolds Gardiner
Ten year old Willy and his dog Searchlight loved to race their sled on the snow. If they win this year's sled race they may be able to save Grandfather's farm; but Willy may have to use all of his college savings to enter. And there is a rumor that the famous Stone Fox will be racing. Story is based on a local Wyoming legend.
---
Shiloh
By Phyllis Reynolds Naylor
Marty wants to keep the dog Shiloh, a dog who is kicked and beaten by his owner. His dad tells him the law says he can't keep him. Marty faces questions of right and wrong and problems caused by not telling the truth as he tries to rescue his new best friend. When he admits his mistakes and does what is right, there is a better ending for all - even the hard hearted dog beater.
---
More Dog Stories
Hank the Cowdog
By John R. Erickson
Meet Hank the Cowdog, the head of Ranch Security. He takes his job seriously and when chickens on the ranch are found dead, he is dog-gone determined to find who dunnit. Even if he's clueless (which he is) and ends up getting blamed for the crime. He runs off, finds himself in a romance with a pretty coyote, and to prove he is worthy of her he has to..... well, don't want to ruin the story. Kids love the humor in Hank the Cowdog, and couldn't help but notice my husband laughing so hard while reading the stories he couldn't keep reading. There's an entire collection of 62 books, and while we haven't read them all, they keep coming up on our "want to read next" list. Not yet deemed classic books, I'm going to stick my neck out and say these stories have a great chance of surviving the test of time. Fun books for kids who like cowboys, dogs, or just plain funny stories.
Animal Lovers
Do you like to read about other animals in addition to dog stories? We also have lists of
classic animal stories
as well as the world's
favorite horse stories
.