Increased Number of Choices
Many people who recognize the academic advantage of homeschooling are concerned that the social opportunities for a homeschooler are more limited. However, the opposite is true.
Homeschoolers have increased ability to study academic subjects at their own pace and to delve into them deeper according to their own desires. They have this same opportunity with social interaction. The social needs and desires of students are different. The student can choose what activities they desire to take part in. Any that do not meet the student's agenda can be dropped in favor of activities that do.
Greater Personal Freedom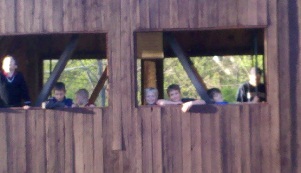 In addition to the increased number of choices, another one of the social advantages of homeschooling is the greater amount of personal freedom.
As adults, we have the freedom to choose what people we will associate with. Even if we are unhappy with our job, we can take the initiative to transfer to another department, change to another company, or even start are own business.
In our society, students and prisoners are the only people who do not have the right to choose their peers. Homeschool students, however, also have this advantage.
Less Time Restrictions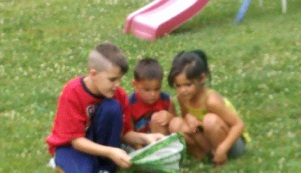 Most homeschool families enjoy the flexible schedule. Travel plans do not have to wait for summer. Crowded resorts can be visited in the off-season.
New baby in the house? A lighter schedule can be followed for a few weeks while the entire family enfolds the new member.
Those first days of warm weather in spring will see homeschool families with their studies outside. A thunderous storm draws young faces to the windows, a temporary break from books while the forces of nature are observed.
And when the first snow comes, the home scholars will be tumbling in the yard, their studies waiting until the cold novelty wears off.
Greater Responsibility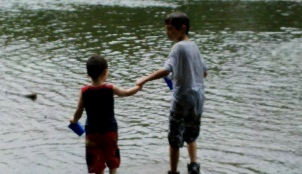 Along with greater freedom and flexibility, comes the opportunity to develop greater responsibility.
Since their schedules are not dictated by an outside institution, students have the opportunity to develop their own schedule. When they are younger, parents control the schedule. As they mature, goal setting and personal responsibility should increase.
Avoid Social Disadvantages of Schools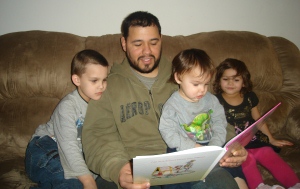 Some people believe that public schools are the epitome of socialization that homeschoolers are deprived of. Ask parents whose prodigal kids were introduced to drugs at school if they agree with that.
Peer pressure is very strong in both public and private schools. From the pressure to wear designer clothes, to reporting sexual conquests, to exposure to drugs; numerous social problems exist.
While such problems may also be encountered by homeschool families, the statistical probability is less.
Gaining Social Confidence
Not all children are as confident as others. Homeschooling offers students the opportunity to gain social confidence the same way they gain academic skills: at their own pace. See tips for
gaining self-confidence.
Are there Social Disadvantages at Home?
As well as advantages, there can also be
social disadvantages to homeschooling.
Read some of the tips for overcoming potential disadvantages.