Children's Literature
Choosing the Best Children's Literature for Your Student
Classic children's literature is a valuable part of your homeschool program. The Dover Thrift collection provides a wide selection at reasonable prices. Our literary helps below will make your study more meaningful.
Our Literature Selection:
Getting the Most of Your Literature Study


Choosing Literature for Your Child
A few years ago I was reading Jane Eyre, which was required for a literature unit study we were using with one of my students. A male colleague saw that I was reading the book and responded, "Ooooh, I had to read that book in high school - for some reason." For him, it was an unpleasant assignment. It would be hard indeed for an English teacher to find a book that every student enjoyed.

In contrast, it is easier to find literature for an individual student. Historical fiction? Pirates? Romance? Animal stories? There are numerous stories for each one's personal preferences. Complete ARTICLE on Choosing Literature for Your Child

How to study the Elements of Literature
Great literature is at the heart of every great education. And with homeschooling you not only can provide the best of children's literature, but you can select the stories and plots that will enthuse and motivate your student. See below for more information on how to choose literature.

But studying literature is not the same as reading a story. Yes, you read it, and probably enjoy the reading. In addition, studying literature also involves reflection, analysis, and the presentation of one's own evaluation. Uh oh, sound a little to scary and a little too academic? Relax, we have prepared a simple guide which will make your literature program an adventure, and not a chore. Click here for a GUIDE to studying ELEMENTS OF LITERATURE at each age

Writing book reports and essays from literature
You have just finished reading a great book and now are ready to write a book report demonstrating the value (or lack thereof) of reading this book. Do you want to get passed the mundane book report: Why I liked (or didn't like) this book? Click here for ideas on WRITING BOOK REPORTS.

Our Literature Pages
Here is a list of our literature pages and helps.



Click here to return from Children's Literature to the Home Page.

Enter the 2012-2013 Contest
Relax and watch their writing take off!
Who said grammar had to be boring?
A great strategy for poor spellers
A mother's plea, A son's promise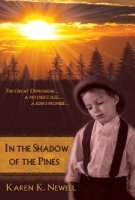 Homeschool Curriculum