Don't you wish ALL homeschool curriculum could be free, easy to use, take no preparation time, and ensure your child was in the 99th percentile of every standardized test?
Okay, now for reality.
We can't promise that, but we CAN offer curriculum and help that we found effective. We are happy to provide these resources with the desire that it will improve your homeschool outcomes.
And we love to get feedback. You may use the Contact Us button in the upper navigation bar or the Facebook bars to tell us what you like - and what might be improved.
And yes we do strive for perfection, but alas! Those nasty little typos seem to pop up and embarrass us. (I'm sure the same little critter that mismatches the socks changes the typing after we proof-read.) We appreciate your pointing out those little errors.
MatchCard Science Unit Studies

MatchCard Science is a full science curriculum, and each unit study will take six weeks to complete. Your students will enjoy working with the MatchCards which provide a game-like activity as well as built in review. Parents like the creative but simple teaching ideas on the instructor's pages to demonstrate the concepts. This free homeschool curriculum will provide you with two years of science instruction.
MatchCard Science Unit Studies.
High School Bible Curriculum
A four year course of study for teens includes apologetics.
Of Faith and Knowledge
systematically covers many areas of the Christian faith using classic and widely available books.
Handwriting: The Better Letter Primer

Another free homeschool curriculum available on this site, the Better Letter Primer is for kindergarten through second grade.
Teach correct number and letter formation and prevent reversals with our simple system and free downloads.
Download the Better Letter Primer pages.
Writing Guidelines
Do you wonder how much your students should be writing at each age? Is the length of their essays sufficient? Our writing guidelines give a great overview of writing goals for different grade levels.
Check out the Writing Guidelines.
Bible Reading Plans

These are specially designed with young readers in mind. The Primary Plan takes early readers through different sections of the Bible at approximately 5 verses a day. The Intermediate Plan covers other sections of the Old and New Testament at about 15 verses a day. There are three different plans of one-chapter per day which cover the entire Bible.
5 different Bible Reading plans for different ages.
Writing Rubrics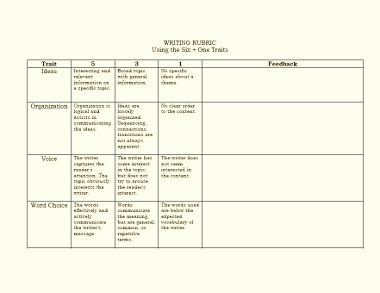 Grade your students' written work AND help them improve their writing with our effective writing rubrics. And, yes, they are FREE.
Download
writing rubrics for different ages.
Spelling
Syllable Savvy Spelling improves spelling for those who are naturally good spellers and those who aren't.
It's not just a list of spelling words. This curriculum teaches how to spell with a simple to use technique for 3rd to 8th grade students.
Try these free spelling lists on for size.
Grammar Clue Cards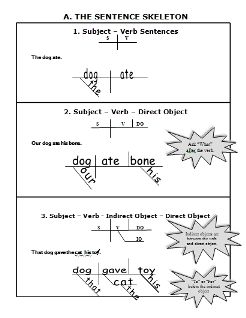 Is grammar your favorite subject to teach? We make it easier for you and your kids.
These visual clue cards give a quick reminder of each of the parts of speech, how they are used, and how they are diagrammed.
Get a clue (grammar clue, that is).
Computer Skills for Elementary Students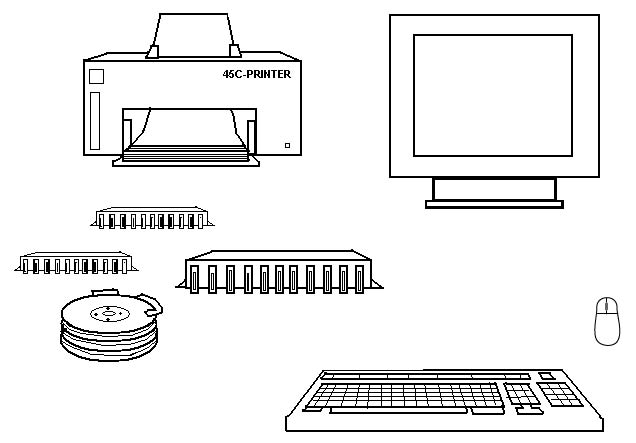 Wondering what you should teach your elementary students about computers and at which grade?
Scope and Sequence for Computer Skills.
Shakespeare Unit Studies For Kids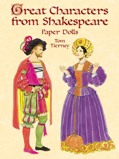 Don't be shaken by Shakespeare!
Do you really think the old bard wanted his plays to be a form of punishment for highschoolers? Let's watch, read, and act out these great scenes.
Your kids will actually have fun.
Enjoy Shakespeare with your kids.
Phonic and Sight Words for K through 2nd Grade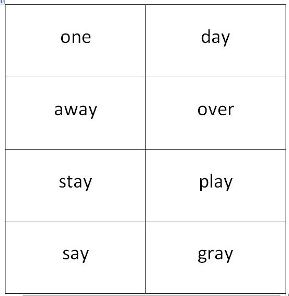 This free homeschool curriculum will teach and reinforce both phonic word families and sight words with our word lists and phonics activities for Kindergarten, 1st and 2nd grade.
Phonic and sight lists.
More Free Homeschool Resources
Fun Reading Activities for Early Readers

Reinforce those newly developed reading skills with this list of reading activities. List of fun reading activities.



Science Projects

Our science projects not only provide hands-on experiments that reinforce major science concepts, but also provided the MatchCards for mastery and review. Cool science experiments, projects, and matchcards.



Educational Objectives

Do you need to write your educational objectives and plan for the year? Our guide will help you and give you actual objectives you can insert into your own plan. Educational objectives for homeschool.



Social Skills Checklist

When a list of social skills is front of them, it motivates youngsters to mature. Your list of social skills.