Sonlight Homeschool Curriculum
There is nothing like the excitement when the box of books from Sonlight Homeschool Curriculum arrives. This program does a great job of picking quality and interesting resources for students.


About Sonlight Homeschool Curriculum
Sonlight is a comprehensive, literature based program for children in K4 through highschool. At the heart of their program is an Instructor's Guide which comes in a very large three ring binder. There is a different instructor's guide for each grade. The daily/weekly schedule and all teachers notes are in the guide. Packages include
lots
of books and resources for the student.
Program Strengths
Interest and Variety
If you are looking for a curriculum that provides an interesting variety of books, definitely check out Sonlight.


Love to Learn
They have a love to learn guarantee. If you and your student don't love the program, they will refund your money after six months. Not just a slogan, I have found that this program with its quality literature does motivate students who previously had no desire to learn.


History and Literature Themes
History and literature form the advanced organizer of this program. Reading, Bible, history, geography and other sub-topics are woven together with the history theme as the core. Science and math are also offered, but sold separately.


Best Books
Sonlight Homeschool Curriculum uses what we call a Best Book philosophy. They have chosen high interest books that are best sellers in the homeschool and general market. Can't guarantee that your student will like every book, but it is hard to imagine a strudent who would not find many books in this course of study that are interesting and enjoyable.


Teach Together
With this program you MAY be able to teach two students with the same package. If your students are two or less years apart in grade level, you may be able to teach the grade between them to both - and use math and grammar at their respective levels.
Program Weaknesses
Complicated
I'm not sure this is a weakness, but the catalog and website are a bit complex. At first, it may seem like you need a degree just to figure out how the program is laid out. This is because they have considerable flexibility in how you purchase the packages. It is worth the effort to take the time to understand how the packages are laid out. However, this is not a catalog that you will glance at quickly to figure out what is in it.


Expense
You might gulp when you first see the cost of the core packages. For years I was interested in Sonlight but never got past the price. One time I had a relative who enthusiastically told me how her daughter responded beautifully to Sonlight after she had turned off to everything else. The next year I decided to go ahead and order a package for one of my children, and found it was worth the money. Considering that 90% of the program is non-consumable, it will cost less if you use it with more than one student.


Opinionated
I have found some of the statements in the instructor's guides to be somewhat offensive and unprofessional. Fortunately, I have only seen these in the instructor's guide and not in student materials.
Share Your Feedback
What Is Your Experience With Sonlight?
Have you used Sonlight Books? If you have feedback regarding these materials, please share it with other visitors.

Please do not negate or insult any publishers. However, if you have feedback that helps others decide which kinds of materials work best for them, that would be beneficial.


About Our Site
Hands-On Learning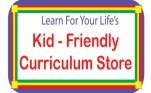 See All Products
By Karen Newell Copyright© 2009 - 2016 Learn For Your Life All Rights Reserved