Christmas Stories
Classic Christmas Tales for Children
The stories of Christmas pass the meaning of the holiday from generation to generation as children hear about holidays in the past. This is a list of the worlds most loved Christmas stories for kids. You will want to make these stories as much a part of your family tradition as the Christmas tree.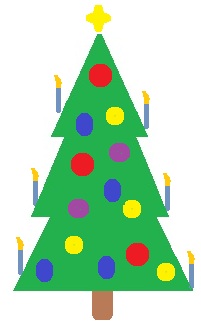 The Christmas Story
New Testament
The Christmas Story from the Bible tells the story of Jesus birth in a humble cattle stall. These short verses contain the message that has been loved for over two thousand years.
Matthew 1:18 - 2:23
Luke 1:1 - 2:52
John 1:1-13
---
The Christmas Carol
By Charles Dickens
A cantankerous, greedy miser; his poor but generous book-keeper; a crippled boy; and the spirits of Christmas past, present, and future meet in this classic Christmas tale. Even Ebenezer Scrooge can be touched by Christmas.
---
The Gift of the Magi
By O. Henry
A beautifully, touching story of a young married couple who each yearn to buy their beloved a gift they cannot afford. On the surface, a very sad story; upon reflection - a masterpiece. While Christmas Day may not bring these two the outcome they longed for, one can imagine the strength and joy this day will have on the two in the future.
---
The Elves and The Shoemaker
By the Brothers Grimm
This classic Christmas fable is about a poor shoemaker who only has enough leather to make one more pair of shoes. But night after night a little miracle occurs; and he and his wife leave a Christmas present for the elves who appear in his shop.
---
The Old Shoemaker
By Leo Tolstoy
This story is not the same as the story above about the Elves and the Shoemaker. A Russian Christmas tale about a shoemaker, Papa Panov, who prepares for a visit from Jesus and discovers an important secret. Different translations use different titles including: "Papa Panov's Special Christmas", and "The Old Cobbler."
---
The Best Christmas Pageant Ever
By Barbara Robinson
Realistic Fiction
Interest Level: 1st to adult
Reading Level: 4th - 6th grade
This endearing story tells how a church steeped in its own seasonal tradition is confronted with the real meaning of Christmas when a family of poorly behaved children takes over their annual Christmas pageant. Humorous and entertaining, it also brings insight and a reminder of the humble beginnings of the holiday.
---