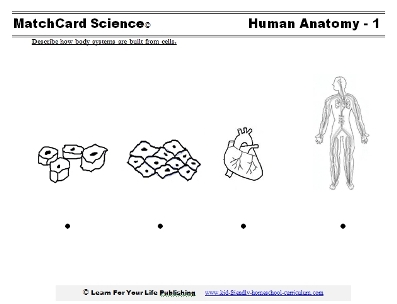 Free Download Below
Introducing Human Anatomy For Kids
Objective: Describe how human body systems develop from cells.
MatchCard:
Download below.
The human body worksheet and ideas for projects are listed on the instructor's page and below.
Download the Cells to Systems MatchCard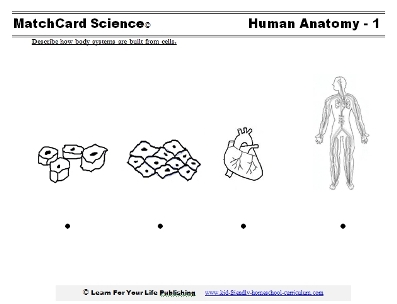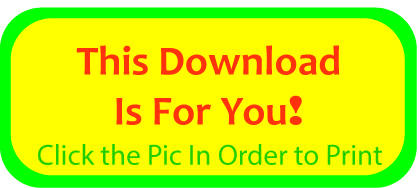 This is MatchCard #1 of the Human Anatomy Unit Study.
Click the image above to go to the download page.
More Information Below on MatchCard Science and the Human Anatomy Unit Study.
Name That System
Let's start the human anatomy unit with a guessing game for kids. Ask the student(s) to list how many different systems of the human body they can on paper.
If you have two or more students, you can make it a contest. Here is one of several ways to play the game:
List nine human anatomical systems (below) on cards.
Have them call out any system they can think of.
The individual (or team) that calls out a system first gets the card.
See who has the most at the end.
Most likely, the students will not be able to identify all nine systems. Consider putting a ten minute time limit on the activity - long enough to maintain interest.
Write down how many they knew. At the end of the unit study do this activity again; and they will see how much they learned.
Major Systems
Here are the major systems that will be studied:
Digestive
Respiratory
Cardiovascular
Skeletal
Muscular
Renal (kidneys and bladder)
Nervous
Reproductive
Endocrine (hormonal)
It should be noted that some books and lessons may combine or separate systems. For instance, instead of cardiovascular (heart and blood vessels) you may see cardio-pulmonary (heart and lungs.) Muscles and bones are often combined. MatchCard Science Human Anatomy For Kids also has lessons for specific organs within systems, such as eyes, ears, and teeth.
Plan Your Anatomy For Kids Unit Study Project
Consider doing a project for the entire unit study. There are a total of 12 lessons.
Students can make a drawing for each system. Here are some ideas:
Make paperdolls (don't call them that with some of your guys.) Make the outline the today.
Use rolls of brown or white paper to create life-size posters, tracing their body and adding organs in the correct place and size.
Use transparencies to make clear overlays. Get a library book with overlays as an example.
Make a collage or a poster of all the organ systems.
Whatever project you plan, introduce it today and secure the materials needed.
Organs, Please
Now the students will begin to identify the organs that make up each system. Today will focus on obvious organs they are familiar with.
Tape the index cards with the major systems to a door or wall.
Let them think of different organs (eyes, heart, liver, etc.) and have them write them down on self-adhesive notes and stick to the card with the correct system.
If you are playing competitively, give the two students (or groups) different color post it notes. (Alternative, small pieces of paper and two different colors of ink.)
Tissues
Ask what organs are made of.
Some students may answer "cells" which is technically correct. Help them recognize, however, that all the cells of one system are not the same.
For instance, compare skin and eyes. The cells of the skin on your arm are similar to the cells on the skin of your legs. However, your eye is an organ. The cells in the front of the eye are not the same as the cells in the back.
Groups of cells that make an organ perform a particular job are tissues. The simplest way to conceptualize tissues is to think of a piece of an organ.
Cells
The cells are the basic building blocks of the body.
If you have a microscope and commercially prepared slides, allow the students to look at slides of cells. Refer to any previous lessons they have had on cells, if it has been studied before.
A slide of human cells can be obtained by sliding the edge of a glass cover slide over the inside of the cheek to collect cells. Use a damp cotton swab to spread the cells on the middle of a slide.
If you do not have a microscope accessible at this time, look in books or do an internet search for interesting pictures of cells.
More Resources for Anatomy for Kids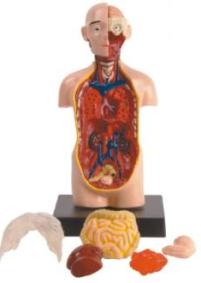 Here are some hands-on,
three dimenional resources
on human anatomy for kids.
Models, puzzles, and games can motivate, illustrate, and teach scientific concepts.